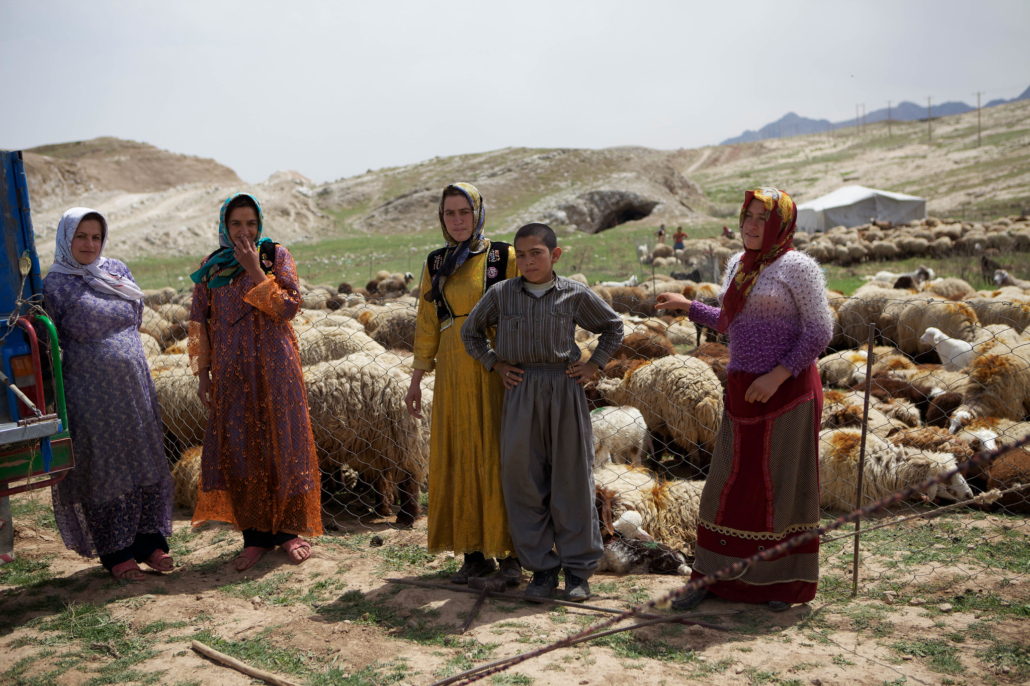 Women's Challenges in Iran
The death of
Mahsa Amini
, a 22-year-old woman arrested in Iran for "not covering her hair modestly enough," and died in police custody just three days later, sparked outrage among women across the country. Amini's arrest served as a reminder to all Iranian women of the in-place regime that "by law, treats women as second-class citizens."
As Human Rights Watch reported, once a girl has hit puberty, they must wear the hijab. Additionally, any protest of the hijab can result in a fine or detention, which often includes beatings, harassment or sentencing to a term in prison. This denial of choice in clothing is just one way of controlling Iranian women, influencing their view of choice in all other aspects of life.
Thus, the retaliation Amini's death sparked was not only in response to her death, but the risk Iranian women face in making choices as seemingly simple as how to wear a hijab.
This dangerous Iranian regime has not only "created many dangerous social crises," according to Iran Focus, but has left more than 3 million women unemployed as heads of households, extending poverty to an additional 7 million children.
Gender discrimination in Iran is actively contributing to increasing poverty levels, with women who are the sole providers in their families struggling to meet ends for themselves and their families. Here are two organizations fighting for women's rights in Iran, thereby fighting poverty.
The Iranian American Women Foundation (IAWF)
Founded in 2012,
the Iranian American Women Foundation (IAWF)
is an organization that aims to inspire, empower and connect Iranian women across the globe. Since Mahsa Amini's death, AWF has actively raised awareness for and supported the Iranian Women's Rights Movement. Some ways it does this include:
Working with Major Companies and/or Buildings: The organization, in collaboration with various companies and schools, has hosted conferences across the U.S., opening dialogue on the women's rights crisis in Iran.

Facilitating Vigils: On September 29, 2022, IAWF held a vigil in West Hollywood Park for Mahsa Amini and other Iranian women who have risked their safety fighting for women's rights.

Buying Advertisements/Billboards: The foundation has raised funds to cover major billboards raising awareness for the ongoing fight for women's rights in Iran, locations include: Times Square, NYC, Miami, FL, San Jose, Berkeley and Los Angeles, CA.

Visiting Schools: On October 11, 2022, the organization honored the International Day of the Girl by hosting Iranian American speakers at Marlborough School to speak about female empowerment. Speakers presented speeches and held conversations with students about the education crisis for women around the globe and specifically in Iran, encouraging students to be "agents of change."
All of these efforts raise awareness for the crises Iranian women face every day. With every conversation hosted, and every billboard read, IAWF raises awareness for and helps fight poverty rates that gender inequality in Iran propagates.
United for Iran
United for Iran,
founded in 2009
, is a nonprofit organization that
advocates human rights
in Iran by supporting progressive civil liberties and empowering citizens through technology. By organizing campaigns, supporting civil movements and providing Iranians access to new technologies, United for Iran equips citizens with the necessary resources and skills to fight oppression head-on.
In its IranIncubator 1.0 and IranIncubator 2.0 projects, United for Iran connected app developers and software engineers to "civil society leaders" to collaborate on apps to better the lives of vulnerable social groups (i.e. women, immigrants, LGBTQI communities, activists, etc.). By assessing community needs, app developers and leaders brainstorm and develop apps to serve Iran's most vulnerable.
Additionally, back in 2015, the organization led a campaign to free Bahreh Hedayat, a women's rights activist, who is serving a 10-year prison sentence for peaceful protests against gender discrimination and violence towards women. In its campaign, U4I acquired 130,000 petitioners for Hedayat's release.
Women's Challenges in Afghanistan
On Dec. 21, 2022–a mere two months after Amini's tragic death–Taliban officials barred females in Afghanistan from pursuing all educational opportunities, closed universities to women, fired professors and sent home elementary school girls. Alongside barring education, the Taliban published a set of rules for Afghani women to follow, including:
Adult women are not to visit mosques or religious seminaries.
A "male guardian" must accompany any woman when they travel more than 48 miles or attend appointments and errands (entering government buildings, doctor checkups, taking a taxi, etc.).
Women cannot pursue jobs, except medicinal careers.
Women cannot visit public parks.
Amini's death sparked retaliation in Iran against the commonplace violence women endure, and in retaliation, security forces have killed 201 protestors. Similarly, the Talbian's latest education ban inspired protests in Herat, where female protestors faced water cannons for their retaliation.
About 71.5% of adult females in Afghanistan face "severe food insecurity"– versus 61.2% of adult men. With the new bans on women pursuing education and careers, this statistic is likely to worsen.
Afghani women who no longer have the option to work and are the heads of households have no choice but to starve and households relying on both parents' incomes will be highly vulnerable to poverty and food scarcity. Here are two organizations fighting for women's rights and against poverty in Afghanistan.
Women for Afghan Women (WAW)
Women for Afghan Women (WAW), founded in 2001, is a civil-society organization– and the largest women's organization in Afghanistan– that promotes women's rights in Afghanistan. By working with victims of domestic violence, WAW aims to empower women to "pursue their individual potential," and fight for places in scenes prohibited to Afghani women (i.e. political scenes).
Over the past 22 years, WAW has distributed food and sanitary necessities to women and girls in Afghanistan, operating 34 centers to provide women's protection services, child support and family guidance.
By August 2022, WAW's efforts supported 94,863 Afghani individuals, 11,454 families and 1,355 survivors of gender-based violence, equipping families, Afghani women and girls with immediate and long-term relief services and support.
Women's Regional Network (WRN)
The Women's Regional Network (WRN),
founded in 2010
, aims to provide a voice to the voiceless women subject to violence and
misogyny in South Asia
. In Iran, the network connects women to "peace advocates," who offer a safe, supportive and empowering learning environment for participants to gain access to knowledge on political discourse and policy development.
WRN hosts community conversations with Afghani women regarding any emergent needs, conflicts and policy discourse. By offering safe spaces for women to speak freely, learn about policy impact and brainstorm solutions, WRN equips Afghani women with hope for and actionable plans for a more equitable future.
While news headlines regarding women's rights in Iran and Afghanistan may be tough to read, it is an important reminder that the fight for equality and civil rights around the world is not nearly at a close. Every day women's rights in Iran and Afghanistan are at risk, raising the vulnerability of women and children to severe poverty. Consider donating to or reading more about these four organizations fighting for women's rights in Iran and Afghanistan to help.
– Micaella Balderrama

Photo: Flickr
https://borgenproject.org/wp-content/uploads/logo.jpg
0
0
Jennifer Philipp
https://borgenproject.org/wp-content/uploads/logo.jpg
Jennifer Philipp
2023-02-10 07:30:23
2023-02-13 08:04:02
Women's Rights in Iran and Afghanistan