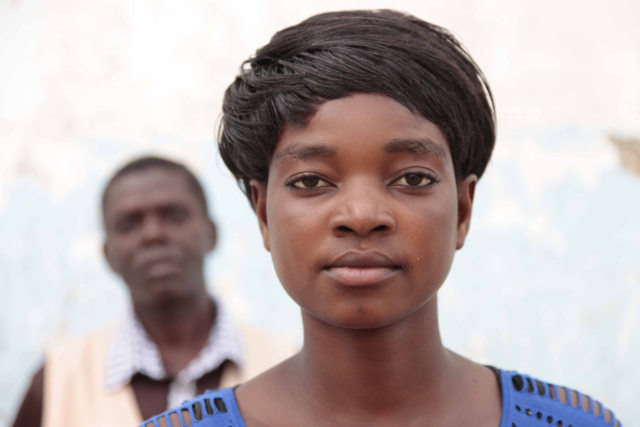 In the  African nation of Zambia, gender-based violence and discrimination greatly disadvantage women. Women's rights in Zambia play an important role in combating poverty and discrimination in the country. Nonprofit and grassroots organizations have stepped in to fight for women's rights in Zambia. These organizations are working to make Zambia a more fair and equal society for women and girls.
The State of Women's Rights
According to a 2007 countrywide Demographic Health Survey, nearly 50% "of all women had experienced physical violence since they were 15" —  a rate much higher than the World Health Organization's worldwide estimate of 30%. Among Zambian women who had experienced physical abuse, 77% reported that the abuse came from a former or current partner. The victim support unit of the Zambia Police Service reported 5,040 cases of gender-based violence in the first quarter of 2020.
Zambian women also face discrimination in employment and land ownership. A 2011 survey reported that 60% of women aged 15-49 had jobs compared to nearly 100% of men. Many of the employed women reported that their positions were unpaid.  Furthermore, women with paid employment typically earned less than their male counterparts. Discrimination, financial barriers and cultural norms make land ownership very difficult for women. Many women have less wealth than men, particularly in rural areas. Furthermore, in traditional marriages, it is still not customary for men and women to have equal rights of ownership.
The Zambia Alliance of Women
Founded in 1978, the Zambia Alliance of Women (ZAW) seeks to provide support for women in the aspects of agriculture and land ownership. The organization currently has 3,000 members and operates in seven regions throughout Zambia. The ZAW 's mission is to support women in accessing land and agricultural education and teach them sustainable agricultural practices. Some of these projects include the Women Caucus on Climate Smart Agriculture program funded by the African Women Development Fund. The organization has spearheaded many other projects that empower Zambian women in the field of agriculture.
Women and Law Southern Africa
Women and Law Southern Africa (WLSA) is a nonprofit operating in several countries in Southern Africa. The WLSA was founded in 1989 by a group of female lecturers from several universities in the southern region of Africa. The organization uses education and research to advocate for the reform of legislation that unfairly impacts the lives of women and girls. The Food and Agriculture Organization (FAO) reports that some of the key issues the WLSA works to address are "inheritance, maintenance, family law, justice delivery systems and gender violence." The Zambian sector of the organization has worked with Zambia's government to lobby for law and policy reform to support women's rights.
The Zambia National Women's Lobby
The Zambia National Women's Lobby (ZNWL) seeks to affect change through the involvement of women in government. Established in 1991, the ZNWL advocates for women's representation in parliament and other political structures. For example, in 2008, its Men's Network Project collected more than 5,000 men's signatures for a petition to make sexual intercourse with a child under 16 a non-bailable offense. The petition was later presented to members of the Zambian parliament. The ZNWL also received a grant award of $25,000 from the United States Embassy in 2014. The grant is part of the embassy's Full Participation Fund, which raises awareness about the importance of women's involvement in government.
Women for Change Zambia
Established in 1992, Women for Change Zambia (WFC) strives to improve conditions in rural communities by empowering women and girls. One of its top priorities is education. WFC works to re-enroll teenage girls in school and prevent others from dropping out due to early marriage, pregnancy or other preventable reasons. The organization also works with parents and teachers in order to provide girls who return to school with as much support as possible.
Women's success is key to the development and growth of Zambian communities. With awareness of gender equity issues increasing, partly through the work of the organizations presented, there is hope for women's rights in Zambia.
– Imani Smikle
Photo: Flickr
https://borgenproject.org/wp-content/uploads/logo.jpg
0
0
Kim Thelwell
https://borgenproject.org/wp-content/uploads/logo.jpg
Kim Thelwell
2021-01-30 01:30:32
2021-07-02 09:18:58
Organizations Working for Women's Rights in Zambia