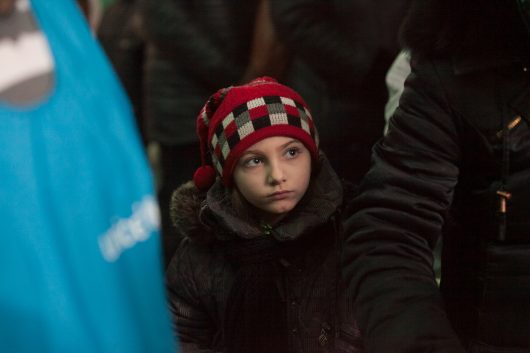 When the topic of foreign aid comes up it is common to see headlines such as "USAID brings relief to Haitians after the occurrence of Hurricane Matthew," but what exactly is this acronym? USAID is a government-funded agency that works to make the lives of millions of people easier.
There are many reasons as to why USAID is important and essential. USAID stands for the United States Agency for International Development. Working side by side with the military, USAID uses its resources to encourage countries to resolve conflict and end violence, working to lessen the need to send soldiers to dangerous areas.
Not only does it help end conflict, but USAID also helps elevate the roles of women and girls, provides assistance in the event of a disaster, invests in agricultural productivity to help food production in other countries, promotes human rights, combats diseases and more.
One of the greatest things that USAID's work contributes to is the ending of extreme poverty. USAID has come up with a plan entitled "Vision for Ending Global Poverty," which recognizes what needs to be done in order to fix the commonalities that each country has that causes them to struggle with poverty.
Despite common misconceptions, USAID does more than contribute to countries outside the U.S. Not only is USAID beneficial to those struggling in other countries, but it is also a benefit to the U.S. as well.
In a recent interview, Bill Gates explains the dangers of cutting USAID by explaining that foreign aid projects keep the U.S. safe. "By promoting health, security and economic opportunity, they stabilize vulnerable parts of the world," says Gates, promoting the truth that helping others is of benefit not only to them but to America as well.
He continues explaining that USAID helps to stop major diseases such as HIV and AIDS, create more U.S. jobs and protects military members. The money goes to contractors, companies and volunteer organizations, all going towards promoting each country's own financial well-being. Out of USAID's top recipients in 2011, Pakistan received $343,698,200, Haiti $133,601,639, and Indonesia $17,848,628.
Keeping in mind that USAID's proposed budget for 2018 is $15.4 billion, the United States Agency for International Development is distributing its funds in ways that help those who need it the most.
This is what USAID is and why USAID is important and essential to the alleviation of global poverty. U.S. involvement in foreign aid is not only saving the lives of those who live in developing and impoverished countries, but it is also saving and bettering the lives of Americans and American soldiers.
– Noel McDavid
Photo: Flickr
https://borgenproject.org/wp-content/uploads/logo.jpg
0
0
Amy
https://borgenproject.org/wp-content/uploads/logo.jpg
Amy
2017-08-15 07:30:04
2020-06-12 08:41:19
Why USAID Is Important