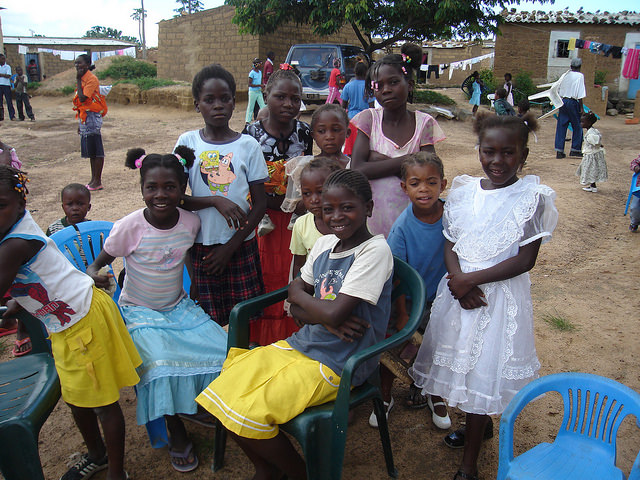 A nation that has been in political turmoil since its independence from Portugal in 1975, Angola has had major concerns formulating a stable, unified country free of conflict. Despite it being Africa's second-largest oil exporter and producer behind Nigeria, poverty has plagued the nation that has suffered internally due to political corruption, instability and other factors. So, why is Angola poor?
According to CountryWatch, income inequality remains high and poverty has been declining only slowly. Angola has attempted to mitigate poverty by placing strenuous efforts in the oil reserve industry in order to boost economic growth. Unfortunately, the income inequality gap is still wide, and infrastructure is in a volatile state due to the country's insufficient skills that are needed to improve human development. The International Monetary Fund (IMF), an organization that provides support for both developing and developed countries during periods of financial crisis, has warned Angola that they are vulnerable to stay trapped in such a cycle unless they allocate their resources appropriately.
According to a report by AllAfrica, Angola has successfully managed to reduce, by over half, the number of people underfed, thus achieving the first target of the U.N.'s Millennium Development Goals. Although it missed the original target by about two years, the current situation in the country is "satisfactory," according to an official who was speaking on World Food Day, on October 16th, 2017.
An annual report, the Global Hunger Index, could encourage a more optimistic outlook on the country's future, and could help citizens in answering questions like, "why is Angola Poor?" In the report, it states that hunger has fallen significantly in countries where civil wars have ended in the 1990s and 2000s, such as in Angola in 2002. Additionally, global hunger itself has fallen by 27 percent since 2000.
One of the more obvious explanations that could aim to clarify the poverty rate in Angola may be the lack of education that Angolans receive. According to the C.I.A. World Factbook, over 40 percent of Angolans live below the poverty line, with only 70 percent of them being literate.
People in Need (PiN), a Czech nonprofit focused on development projects, has stepped up in the campaign toward alleviating poverty by improving education for half a million children. With school expectancy hovering at around 10 years of age, and only 60 percent of females who are literate, such initiatives represent hope and prosperity for a country that ranks 146th on the Human Development Index.
PiN has contributed by building schools, engaging in specialized training for teachers and providing necessary teaching materials for students to receive a quality education while reducing illiteracy among adults. Its work has seen tremendous results, with over 450,000 Angolan children and 1,200 adults learning to read, write and do simple math.
Nevertheless, the advancements in the oil production sector should receive some credit, as it has drastically stimulated Angola's economic growth and improved the standard of living for many. However, other social issues continue to persist in a country that only nine years ago held its first parliamentary election.
Accountability, transparency, focusing on human rights and deterring domestic violence are all setbacks that present peril to a nation striving to become a developed country. To answer the question, "why is Angola poor," Angola must first make the necessary changes through strong governance programs in order to see positive results. Improved education can lead to reduced income inequality, but without stringent measures to allow for human capital to prosper efficiently, the people will continue to suffer from this vicious poverty cycle.
– Alexandre Dumouza
Photo: Flickr
https://borgenproject.org/wp-content/uploads/logo.jpg
0
0
Borgen Project
https://borgenproject.org/wp-content/uploads/logo.jpg
Borgen Project
2017-11-12 01:30:03
2019-12-23 08:36:13
Why is Angola Poor?