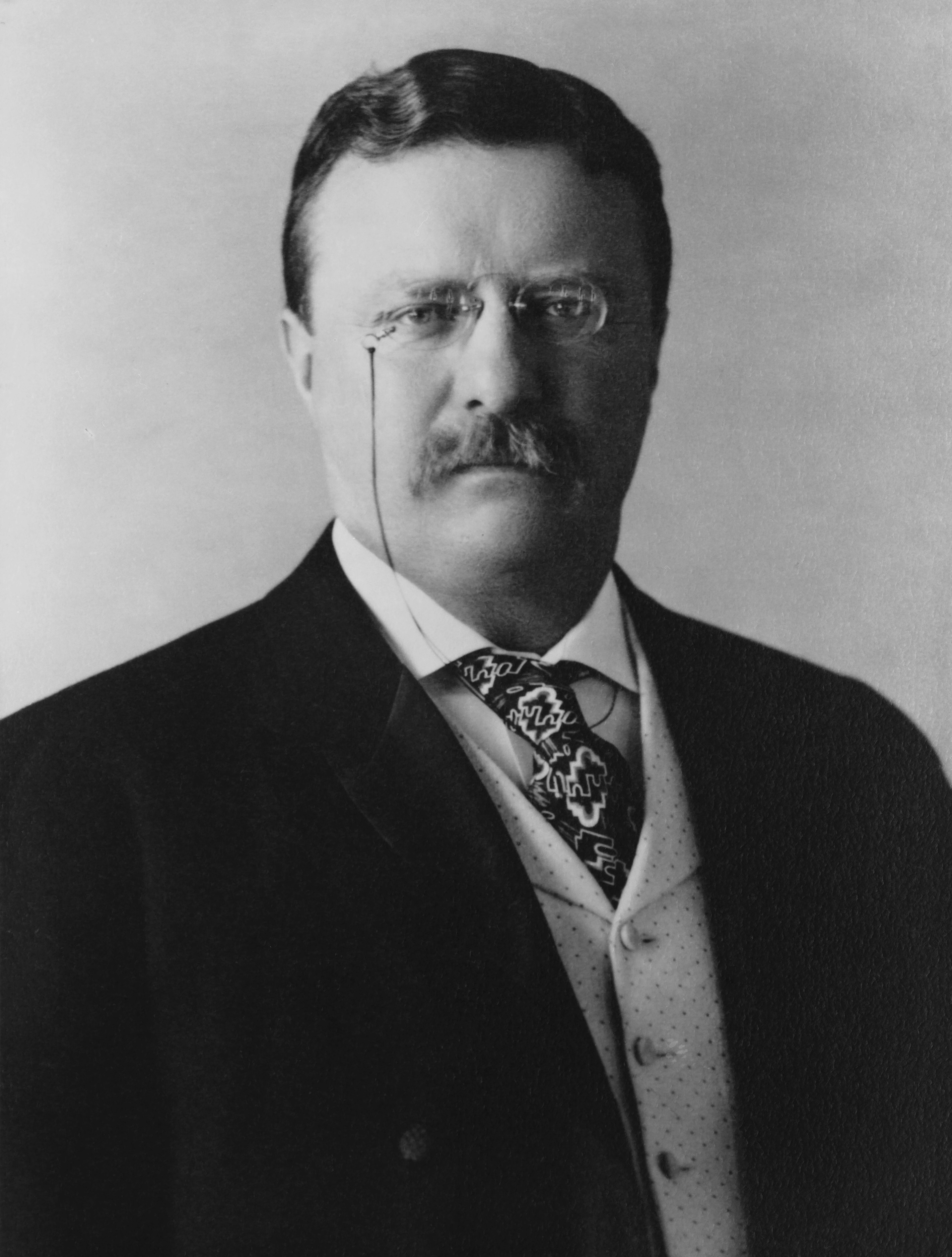 Theodore Roosevelt, also known as Teddy Roosevelt, is one of the most renowned presidents in United States history. He is popular due to his ruthless foreign affairs policies and his love of nature and teddy bears. Here are the top 10 interesting facts about Teddy Roosevelt and his lasting impact on the environment and poverty.
Top 10 Interesting Facts About Teddy Roosevelt
Conservation was one of Theodore Roosevelt's main concerns during his presidency. The United States Forest Service (USFS) and 150 national forests were established under the 1906 American Antiquities Act. It has created the national parks enjoyed today while reducing pollution and extinction rates to native animals. During his presidency, Roosevelt protected approximately 230 million acres of public land. While many consider the natural resources from the Earth to be inexhaustible, Roosevelt stated, "What will happen when our forests are gone, when the coal, the iron, the oil, and the gas are exhausted". Throughout his life, Roosevelt was a popular advocate for environmental concerns and conservation.
In his early years in the New York State Assembly, Roosevelt was a major proponent for the health conditions of businesses. He fought for a ban on homemade cigars after witnessing entire families suffering from prolonged exposure to raw tobacco. Although he was against government interference in business, Roosevelt fought for the health and well-being of Americans.
Roosevelt made use of his power with presidential commissions to create changes, many which benefited the environmental, economic, and public health domains. For example, the Inland Waterways Commission established in 1907 to manage bodies of water and utilize them for transportation networks. While the commission had economic objectives, the plan included measures for flood control, soil reclamation and reduction of pollution, all which benefited public
During his presidency, Roosevelt established the White House conference. In 1908, there was a conference focusing on conservation, and almost every governor present went on to form conservation commissions at the state level. This was a huge victory for conservation and public health in the interest of all Americans.
Although Roosevelt's foreign policy was militaristic, he was also capable of diplomacy and peacemaking. When Japan and Russia fought for control of Korea and Manchuria in 1905, Roosevelt arbitrated the conflict. In doing so, Roosevelt became the first American to receive the Nobel Peace Prize and more importantly, mitigated conflict in Asia and the Pacific. In this way, Roosevelt's diplomatic efforts have impacted America's development on a global level.
A popular fashion trend in the late 1800s was women's hats to be decorated with bird feathers. To meet this need, poachers hunted species of exotic birds near to extinction. In response, Roosevelt made Pelican Island, Florida a federal bird reserve in 1903. Many other protected areas followed and the National Wildlife Refuge System was born. These initiatives help develop and preserve America's ecosystems and reduce pollution that would otherwise contribute to poverty in some areas.
In 1902, Theodore Roosevelt established the Reclamation Service, an agency that creates arable land for agriculture through the use of dams and irrigation. This service converted many dry areas into plots of land that could produce food. This service brought millions of acres of farmland into service and set precedent for success in America's agricultural industry in years to come.
Even after his presidency, Roosevelt continued to lobby for progressive policies. His strong advocacy for old-age pensions, unemployment insurance, child labor laws and women's suffrage are the foundations for the future federal government. In fact, his distant cousin Franklin D. Roosevelt would go on to create policies that supported these same causes. These efforts were all aiming towards the betterment of American peoples and an effort to alleviate poverty.
Roosevelt was heavily involved in the construction of the Panama Canal. He took on the project when the original French construction company failed to complete it. In a speech in Congress, Roosevelt notes that "No single great material work which remains to be undertaken on this continent is as of such consequence to the American people." Today, the Panama Canal is an important trading route connecting the Pacific to the Atlantic. It also fosters important trade between all countries in the Americas. Furthermore, the Panama Canal secures partnerships between the U.S. and Panama.
Roosevelt reformed the basis of government-business relations. Initially, there were business titans that existed en par with the federal government. However, Roosevelt believed that the government's role is to regulate big businesses. This is to prevent their actions from affecting the general public.
These top 10 interesting facts about Teddy Roosevelt provide some insight into one of America's well-known presidents. His strong advocacy for wildlife conservation has resulted in millions of acres of federally protected lands and countless national parks and monuments. His foreign policy and peacemaking initiatives have set a high standard for U.S. foreign affairs in mitigating conflict and alleviating poverty.
– Andrew Yang
Photo: Google Images
https://borgenproject.org/wp-content/uploads/logo.jpg
0
0
Kim Thelwell
https://borgenproject.org/wp-content/uploads/logo.jpg
Kim Thelwell
2019-07-26 16:42:27
2019-07-26 16:42:27
Top 10 Interesting Facts About Teddy Roosevelt