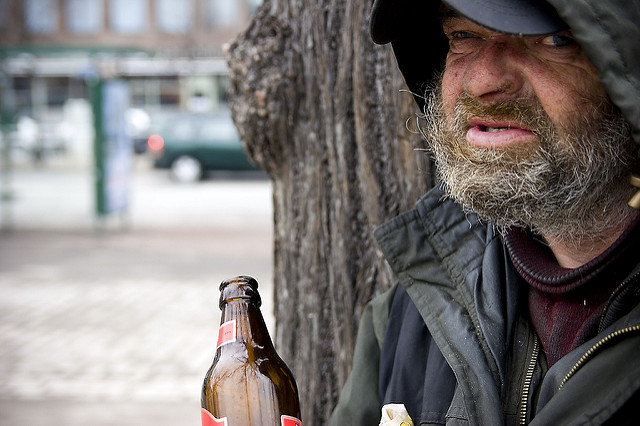 Today, Finland has a reputation for one of the lowest poverty rates in the world, and thousands of Finns live below the poverty level. These top 10 facts about poverty in Finland will help put into perspective the socio-economic issues Finland faces today.
Facts About Poverty in Finland
Finland's poverty rate is 5.8 percent, based on a 50 percent threshold of the average income from the OECD's most recent report. In recent years, the at-risk-of-poverty percentage hit its peak in 2008 at 13.9 percent but dropped to 11.7 percent by 2015. Finland's low poverty rate is right behind Denmark's and not too far from the other Nordic countries.
In 2016, the National Institute for Health and Welfare (THL) reported approximately 400,000 people — or 8 percent — of the Finnish population live underneath Finland's minimum budget of 669 euros.
Finland's welfare system is based on the Nordic model, which emphasizes socio-economic equality. In turn, Finland strives to maintain a financial safety net for its citizens and reduce poverty. Politicians such as Bernie Sanders have used the Nordic model as an example to propose solutions to inequality in the U.S.
Finns hold an unusually high amount of trust in each other, and tend to be more willing to pay high taxes needed for the nation's welfare system. According to a recent Eurobarometer study, more than 80 percent of Finns say that they trust other Finns; this percentage is higher than in any other country in Europe.
As of 2014, the child poverty rate in Finland was 3.6 percent. Child poverty tends to be lower in countries that spend a high percentage of their GDP on social programs, so Nordic countries including Finland possess some low poverty rates.
The shortage of affordable housing ails low-income people and the homeless. One of the largest contributing factors to poverty in Finland is expensive housing costs, especially in urban areas. However, programs like Housing First help ensure that Finns have someplace to live, even at their lowest, most desperate moments. The program is funded by the government and has housed previously homeless Finns for extended periods of time.
Low-income individuals and families have trouble accessing proper social and health services because of growing customer fees. Finland spends 8.6 percent of its GDP on healthcare, which is below the OECD average of 8.9 percent.
In recent years, the number of unemployed immigrants has reached between 2 to 5 times more than that of the average Finn. As a result, more than 50 percent of immigrant households in Finland live in poverty. To combat immigrant unemployment rates, the European Investment Fund recently allotted 10 million euros for an experiment by the Ministry of Economic Affairs and Employment that aims to provide skilled labor jobs for 2,500 unemployed immigrants.
In January 2017, Finland became one of the first countries to start a universal basic income (UBI) experiment. Each month, they gave a stipend of approximately $680 to 2,000 unemployed people living below the poverty level. In theory, the experiment poses a potential solution to eliminating poverty within the country by providing enough money for each citizen to live frugally — regardless of social class. The experiment is set to end in December 2018, and the results of the experiment have not yet been released.
In line with the Europe 2020 Strategy, Finland aims to lower the number of people living in poverty or social exclusion to 770,000 by 2020. According to Statistics Finland, currently 849,000 people live in poverty or social exclusion.
Poverty & Perseverance
Even with Finland's success combatting poverty in comparison to other world powers, any trend of rising poverty or other negative living conditions within a nation is a continued concern. Finland will continue to experiment with other social programs for the financial security of its people, and hopefully the number of unemployed and impoverished will continue to decrease as a result of these efforts.
– Jessica Reyes
Photo: Flickr
https://borgenproject.org/wp-content/uploads/logo.jpg
0
0
Kim Thelwell
https://borgenproject.org/wp-content/uploads/logo.jpg
Kim Thelwell
2018-07-25 01:30:44
2019-12-17 14:38:18
Top 10 Facts About Poverty in Finland: Issues & Solutions