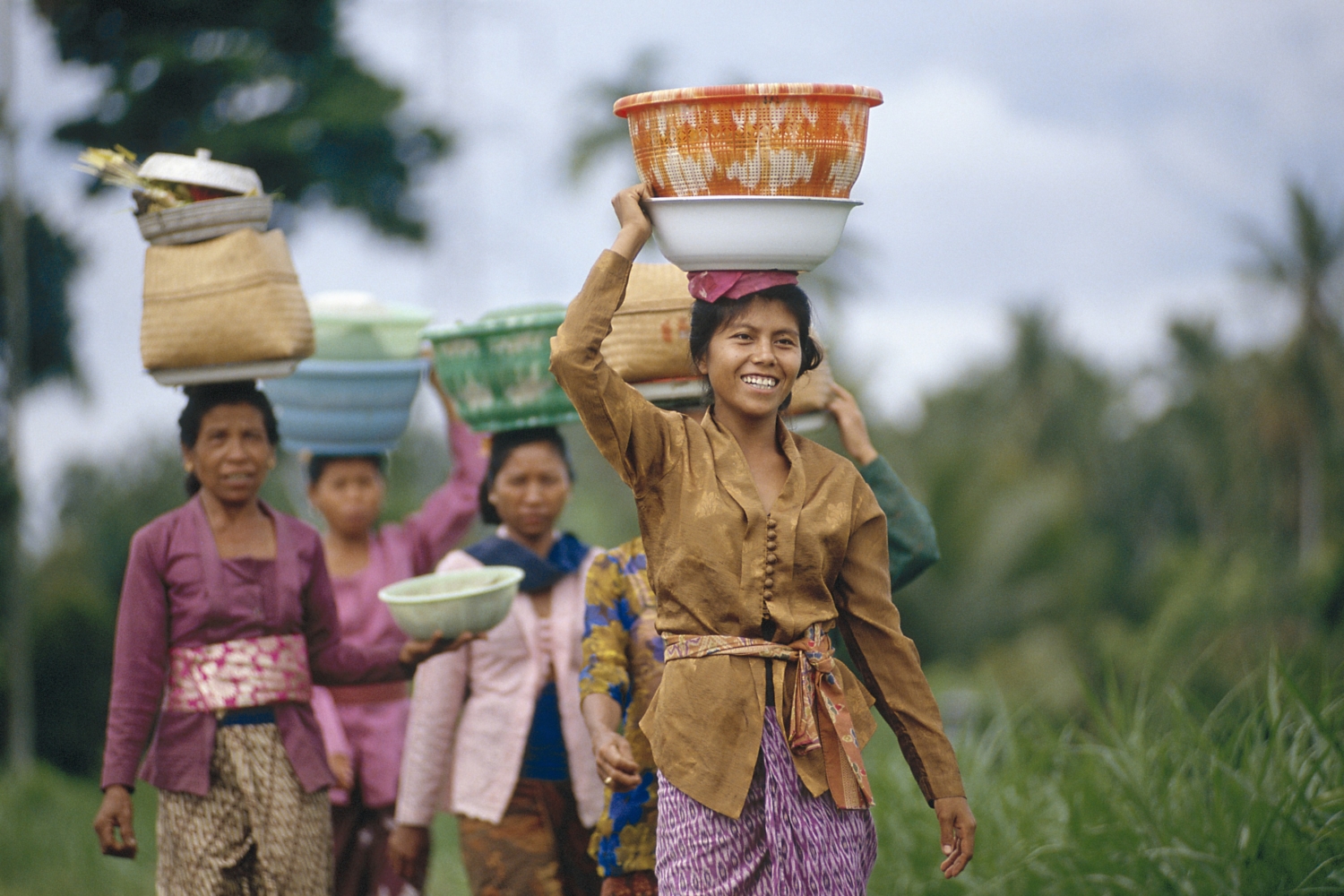 Women in Indonesia are working hard and fighting for their rights. Recently, Indonesia ranked second in the most dangerous countries for women in the Asia-Pacific. Violence against women can happen anywhere from the slums to the richest neighborhoods. However, this has not stopped the women of Indonesia, as they continue to march — closing the inequality gap. Importantly, women's rights in Indonesia have fierce advocates.
Child Marriage
Concerning Indonesian girls, 14% marry before their 18th birthday. This is in part, due to their society's view of women and discriminating legislation. The Marriage Law, established in 1974, states that parents can marry their daughter off as young as 16 years old. In April of 2018, Indonesia's president, Joko Widodo, came forth and said that he was drafting a presidential decree that would ban child marriage. However, there has been no timeline set for the decree to be passed. Child marriage indirectly takes away a girl's future and exposes them to a greater chance of being a victim of sexual violence. This can be directly related to the percentage of women in the workforce (51%) and the percentage of women experiencing sexual violence in their lifetime (33%).
UN Women
U.N. Women give girls and women in Indonesia the voice they deserve. This organization advocates for an end to the violence wrought against women while actively pursuing partners to respond to it. U.N. Women do so much for the women of Indonesia, from giving them access to entrepreneurship classes to directly fighting the government. This, in an attempt to hold authorities accountable for women's rights in Indonesia. In the mix of their many programs, there is WeLearn and WeEmpower Asia, which both give women resources to integrate into the workforce. WeLearn's goal is to improve equal learning opportunities and empower women to start their businesses. Where WeLearn encourages women into the workplace, WeEmpower Asia aims to achieve a business environment that empowers women and urges companies to adopt the Women's Empowerment Principles.
Women Making Progress
Women's rights in Indonesia have come a long way. Women in Indonesia now march freely in their opposition to the rights they have (or lack, rather). As backstory, the reason that this big (yet slowly closing gender gap) exists is because of the country's second dictator, Suharto. He ruled for 32 years and widened the gap exorbitantly. However, most notably, he put the mindset in place that women and men garner different treatments. Now, the gap is closing and for the better. In political parties, 30% of the cabinet must be comprised of women. Further, as mentioned above, President Joko Widodo has the highest number of women in his cabinet in the country's history. Now, those women in the cabinet are pushing for bills like the Sexual Violence Bill, to be passed.
Thanks to Suharto, the women in Indonesia have a lot of work to do. Fighting for women's rights is not an easy battle. As for the support of men, Gitika Bhardwaj says that "I do think there are a large number of men who are supporting gender equality in the country but unfortunately there have not been enough high-level public awareness campaigns." In the next few years, these women leaders hope to see the inequality gap as not a tangible thing, but a thing of the past.
– Bailey Sparks
Photo: Flickr
https://borgenproject.org/wp-content/uploads/logo.jpg
0
0
Kim Thelwell
https://borgenproject.org/wp-content/uploads/logo.jpg
Kim Thelwell
2020-10-17 05:52:46
2020-10-17 05:52:46
Women's Rights in Indonesia