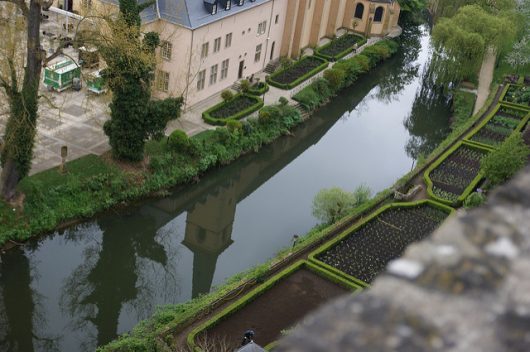 Over the past few years, the water quality in Luxembourg has become outstanding. Not only outstanding, but it now has a top rating of excellence, according to the European Environment Agency (EEA). The 11 lakes around Luxembourg all received "excellent" status, meaning that the water is free from pollution and is safe for human health and the environment.
In addition to the lakes and bathing areas certified to be safe as far as water quality, the tap water in Luxembourg is safe as well. Although most of the citizens of Luxembourg drink bottled mineral water, it's all based on the preference of the individual's taste. World Travel Guide stated that tap water in Luxembourg is safe anywhere in the country, and there have been no medical risks posed by the tap water.
Overall, the water quality in Luxembourg is high in cleanliness and purity. According to Numbeo, the water quality sits at 77.94% and the drinking water quality and accessibility sit at 75%, which both rate as high in the cleanliness and purity categories. The city of Luxembourg rated very high in all cleanliness and purity categories, with water quality reaching 84.62%.
To receive its tremendous water quality in Luxembourg, it uses an ultrafiltration system from the company INGE WaterTechnologies AG, which is the leader in global technology for supplying top-quality membranes and modules. Viviane Loschetter, the Luxembourg councilor, said, "The city of Luxembourg makes tremendous efforts to constantly monitor the quality of the water people drink here." In essence, the system removes all bacteria, viruses and suspended solids without using chemicals.
One can see that Luxembourg has been successful in its efforts for high-quality water. With their lakes receiving excellent status, and the water being safe to consume, traveling to Luxembourg accounts for little to no worry.
– Lindsey Robideau
Photo: Flickr
https://borgenproject.org/wp-content/uploads/logo.jpg
0
0
Kim Thelwell
https://borgenproject.org/wp-content/uploads/logo.jpg
Kim Thelwell
2017-08-10 07:30:56
2020-07-22 09:01:21
Excellent Water Quality in Luxembourg