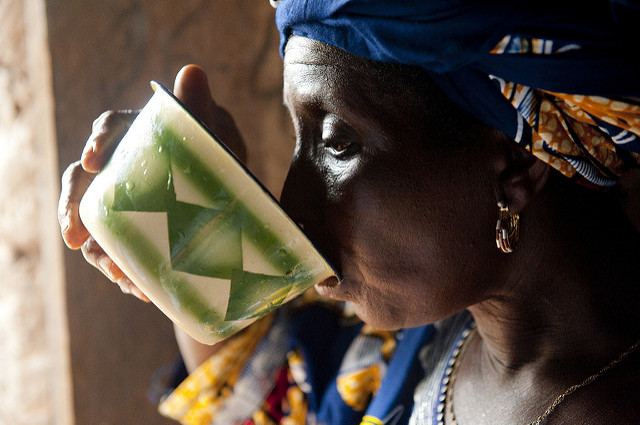 Home to almost 11 million people, the West African country of Benin has made great strides in improving access to clean water over the past three decades. The improved water quality in Benin is a leading example of how governments can work with foreign donors and local municipalities to increase water supply and quality to all citizens.
Beginning in the 1990s, the Beninese government expanded water coverage beyond the two largest cities to rural areas, decentralizing and adopting a strategy of responding to local demand in 1992. Rural water coverage in 2006 was at 53 percent and urban coverage at 78 percent, higher than the average for other African countries. Benin reached its 2015 Millennium Development Goal (MDG) of 76 percent access to improved drinking water nationwide.
New national water strategies announced in 2005, 2006 and 2007 devolved power over water and sanitation services to local municipalities. A national water utility named SONEB was established in 2007 to coordinate the water supply between the central government, international donors and local authorities.
These efforts attracted the support of foreign donors, with the World Bank pledging $68 million in 2016 to finance water and sanitation services in cities and small towns across Benin. The project will connect almost half a million people to the water network and improve sanitation for over 700,000, an important landmark in a country where water treatment is still severely underdeveloped.
Despite the success in expanding access, water quality in Benin requires further investments to bridge the gap between urban and rural communities. The World Bank project builds on a successful trial of public-private partnerships in three Beninese municipalities in 2014.
The Beninese government is now targeting the quality and treatment of drinking water. Wastewater treatment is not widely practiced in Benin, and authorities plan to establish a new regulatory agency to improve water hygiene and water services.
– Giacomo Tognini
Photo: Flickr
https://borgenproject.org/wp-content/uploads/logo.jpg
0
0
Borgen Project
https://borgenproject.org/wp-content/uploads/logo.jpg
Borgen Project
2017-11-12 01:30:54
2020-01-08 14:41:02
Water Quality in Benin: A West African Success Story