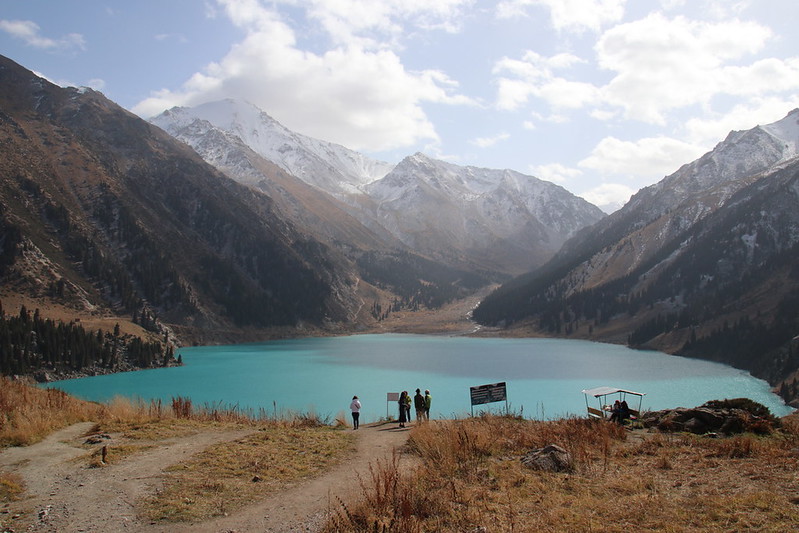 Former Soviet-controlled Kazakhstan has come a long way since the end of the Cold War. Despite becoming a more stable nation in the Middle East compared to its neighbors, it still struggles with water distribution and quality to this day. This article shall discuss these chief problems through water competition and efficiency in Kazakhstan.
Competition with China
As far as competition goes, Kazakhstan has a major problem in the form of China. Kazakhstan relies heavily on the Ili River for a good portion of its water supply and both countries connect to this valuable river. At the end of the day, China receives a larger share of the river than Kazakhstan. This is partly because the Ili River begins in China, and that China has 15.7 billion cubic meters of water flow into its borders every year. On the flip side, Kazakhstan only gets around half of that with 8.4 billion cubic meters. China states that it should have a larger share due to it being larger than Kazakhstan and the fact that Kazakhstan exploited the water profusely in the 1960s. In fact, Kazakhstan still does today at a rate of 42.7 percent which is over the 40 percent limit range.
Efficiency in Water Distribution
Kazakhstan has noted that it needs to exploit these waters due to its inability to give its population enough water or water that meets sanitary standards. This is partly due to the lack of efficient water distribution to people in certain parts of Kazakhstan. Meanwhile, Central Kazakhstan only receives 3 percent of the country's water.
Another problem is that the government has been treating its water as an unlimited resource while it is becoming clear that it is very scarce. This lead to poor management of this water while leading the citizens into believing that the problem is not as dire as it seems.
Sanitation in Kazakhstan
Another issue that Kazakhstan has is that most of its drinking water is unsafe to ingest. Due to the aforementioned poor distribution and supply of the water within the country, the amount of clean water sits at only 30 percent. A key cause of poor distribution is that the water often stops in pipes, which allows it to collect bacteria and disease. These interruptions in water flow can occur 14 days a month and last as long as 12 hours. The fact that the pipes that flow this drinking water are also in the same trenches as sewer pipes, causing cross-contamination and a possible epidemic does not help matters. This only further highlights why water competition and efficiency in Kazakhstan is so important.
Course of Action
Kazakhstan is looking to revamp its water system by not just fixing its own, but also by importing water from outside sources, namely other neighboring countries. The government is also receiving support from the E.U.; it is helping to create policies that can help Kazakhstan better preserve its water for drinking and agricultural needs. The E.U. is also going so far as to provide new technology to better equip the country in preserving this water. This is not surprising since the E.U. also provided $1.5 billion to help with water management from 2010 to 2013. With all of this support, the government of Kazakhstan is hoping to increase its people's access to clean, sustainable drinking water by 2030.
In this article about water competition and efficiency in Kazakhstan, it is clear that the country is in a rough patch to competition outside of its borders, as well as its poor management of the water it possesses. With the proper restructuring of its water system and outside help, the country should be able to improve this issue. With the E.U.'s continued help and allocated funds and resources to fix the contamination and distribution problems, Kazakhstan should be able to see a great increase in clean water.
– Collin Williams
Photo: Flickr
https://borgenproject.org/wp-content/uploads/logo.jpg
0
0
Kim Thelwell
https://borgenproject.org/wp-content/uploads/logo.jpg
Kim Thelwell
2019-10-20 13:04:47
2020-04-23 20:59:19
Water Competition and Efficiency in Kazakhstan