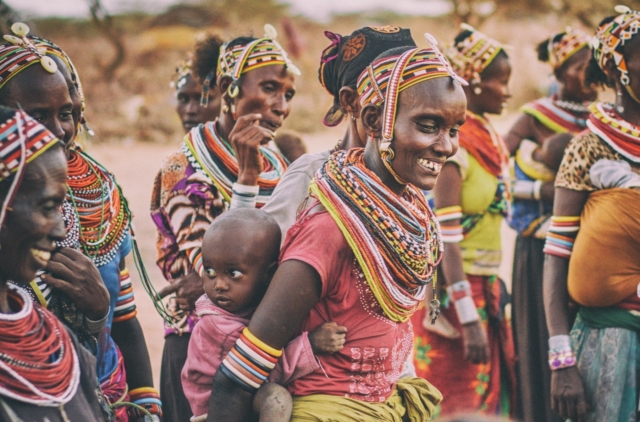 Kenya, a country in East Africa, has a population of more than 50 million, with about 4.4 million people residing in the capital city of Nairobi. The combination of a dry climate and a rapidly growing population has caused a water crisis in Kenya's slums, where citizens in poverty live in informal settlements without water infrastructure.
Origins of the Crisis
Urbanization plays a large role in the water crisis. While 90% of urban residents had clean water in 1990, this figure fell to 50% in Nairobi as the city's population nearly quadrupled. The city began rationing water in 2017. The Nairobi City Water and Sewerage Company estimates that supply still falls 25% short of demand. Informal settlements lack piped water and the World Health Organization (WHO) warns that water from vendors or surface sources often contains contaminants.
The Kenyan government struggles to address the water crisis in Kenya's slums due to the informal nature of the urban settlements. Aid organizations and private nonprofits also fail to provide long-term relief, with more than 60% of water projects failing in their first year.
Well Aware Executive Director Kareece Sacco told The Borgen Project that "There's the first water crisis that everyone is aware about that's left people lacking access to reliable clean water. But the second one, as we have termed it, is the failure of the system." Well Aware is a nonprofit with more than 70 successful water projects in East Africa.
In 2021, the organization plans to complete a new water project for the Ingrid Education Center in the Kayole-Soweto slum in Nairobi. Speaking on the systemic failures that perpetuate the water crisis, Sacco explained that "a lot of organizations doing similar work don't have these long term relationships with these communities and they're just not being empowered in the correct way to help maintain them [water systems]." Strengthening local partnerships with aid organizations empowers Kenyans in poverty to solve the water crisis in Kenya's slums.
The Challenges
Without connections to a water source, residents of the Kayole-Soweto slum often trek long distances to provide water for their families. This chore falls mostly on women and girls, which worsens gender inequalities in the area. The World Bank interviewed residents of Kayole-Soweto, with many respondents reporting that they often resort to purchasing water at high costs from vendors who take advantage of this need. The vendors also sell water of questionable quality to slum dwellers for discounted rates, which causes health and sanitation issues throughout Kayole-Soweto.
The Impact of Local Partnerships
Aid and non-governmental organizations that effectively engage in local partnerships directly address these issues. For example, Well Aware maximizes its impact by partnering with local schools to drill wells, which increases education rates overall by 34% and increases education rates for girls by 58% on average.
Sacco told The Borgen Project that "if we do a drill at a school, most of the time, we'll set up a kiosk at the road for the community to be able to come too." This is how water projects with local partnership components make a larger impact. By engaging directly with local partners, projects to solve the water crisis in Kenya's slums are more responsive to the needs of those in poverty.
Slums also struggle with incorporating traditional connections to water sources. Piped water requires large initial investments that individual households in slums cannot bear, and this has adverse health and sanitation effects. As a result, the decision to implement piped water systems in the slums of Kayole-Soweto and other locations favors landlords who pool money from multiple sources. This poses additional barriers to clean water for slum-dwellers in poverty.
Water projects that provide innovative solutions to the water crisis in Kenya's slums circumvent traditional barriers to water access. For example, Stanford University water projects in Kenyan slums recognize the fact that around 70% of urban Kenyans own cellphones. Bearing this in mind, Stanford innovates apps and mobile services that help slum dwellers pinpoint water locations. Similar ideas come from courses at Stanford University that prioritizes local partnerships and requires in-person meetings in Kenya with local leaders. This demonstrates how local partnerships foster innovative solutions that accurately meet the needs of locals in poverty.
The Future of the Water Crisis in Kenya's Slums
The water crisis in Kenya's slums becomes more urgent as infrastructure fails to keep up with population growth. USAID reported that the Kenyan government drastically increased spending on the water sector as sufficient progress requires $14 billion in the next 15 years.
As a result, the Kenyan government needs international aid and private assistance from humanitarian organizations to bridge the gap. Current water project financing in the country consists of 64% donor funds. This creates an opportunity for donors to find new methods of delivering water access apart from traditional government-provided public goods.
Rapid urbanization in Kenya exacerbates the existing water crisis in the country. With many new arrivals to Kenya's cities ending up in slums, inequality and failures of traditional water systems to adequately serve the needs of citizens in poverty have further worsened the water crisis. As donors continue to drive the financing of the water sector in Kenya, opportunity grows for innovative partnerships with local actors in Kenya's slums. Kayole-Soweto exemplifies this by using conventional and unconventional tools for water access, including building wells on school land and incorporating cellphone technology. Local partnerships empower residents of Kenya's slums to find the best solution to the water crisis for themselves.
– Viola Chow
Photo: Unsplash
https://borgenproject.org/wp-content/uploads/logo.jpg
0
0
Evan Winslow
https://borgenproject.org/wp-content/uploads/logo.jpg
Evan Winslow
2021-07-29 10:55:32
2021-08-02 02:20:15
Fighting the Water Crisis in Kenya's Slums