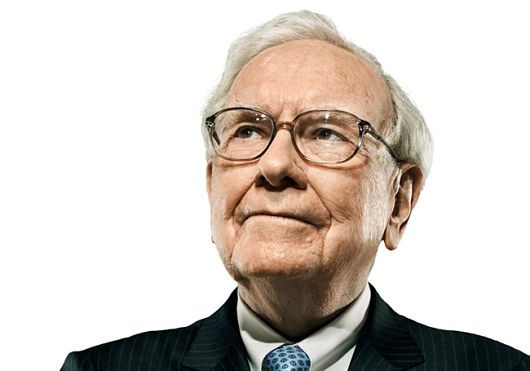 According to Forbes Magazine, Warren Buffett is one of the wealthiest men in the world, with a net worth of over $72 billion. Buffett amassed a great portion of his wealth through investment and involvement in his family's business, Berkshire Hathaway. Since coming into his fortune, Buffett has created a non-profit called The Susan Thompson Buffett Foundation, which is a large family foundation third only to The Bill and Melinda Gates Foundation and The Ford Foundation.
After Buffett's first wife, Susan Thompson, passed away at the age of 72, he decided to focus the foundation's efforts on charitable causes. One of the most funded causes was creating an IUD, an intrauterine contraceptive device. All of the foundation's donations to research, funding and supplying were made in confidence, but it is evident that without funding for research the world would be in a much different place.
When IUDs were first created, they had more negative side effects than positive outcomes. Since few women saw their use, research on this form of contraceptive slowed to a halt, but after ten years of minimal research, the Buffett Foundation decided to invest in better contraceptives for women who did not have access to medical facilities. According to Buffett, not allowing women to decide when they want to get pregnant is essentially failing to utilize half of the brainpower in the world, as these people are constantly worried or concerned about pregnancy and their children.
Since Buffett's investment, three major IUDs have emerged: ParaGard, which is a copper IUD that can last 3 years; Mirena, which is a plastic IUD that secretes hormones and can last up to five years; and most recently, Liletta, which is very similar to Mirena and was developed by a non-profit funded by Buffett in order to offer a cheaper option to women who could not afford a standard IUD.
The longevity of IUDs, some lasting up to 10 years, has made them an ideal form of contraception for busy women who do not have a steady schedule and cannot take pills at the same time every day. IUDs are 99 percent effective and have proven to be safe and beneficial for women in underdeveloped countries. In some developing countries, women are still dying in childbirth due to far too many pregnancies and a lack of control over their fertility. However, as female reproductive rights become a more pressing issue, IUDs and their cheap — or maybe even free — existence could make a huge difference.
Many women who live in poverty feel as though they do not have control over their bodies, an issue that has been brought up with several women's rights' activist groups. In order to grant women more control, we must grant them access first to contraceptives and next to education. When women are given the option to decide whether or not to have a child, they are able to make better decisions for their families and for their futures. Childhood mortality rates will decrease, female life expectancy will increase and overall national GDP will also increase. This is one simple change funded by one outstanding man that could provide women in developing nations a chance to take control of their lives and make a difference.
– Sumita Tellakat
https://borgenproject.org/wp-content/uploads/logo.jpg
0
0
Borgen Project
https://borgenproject.org/wp-content/uploads/logo.jpg
Borgen Project
2015-08-24 01:30:01
2020-04-17 16:51:51
Warren Buffett: Generosity May Save Generations