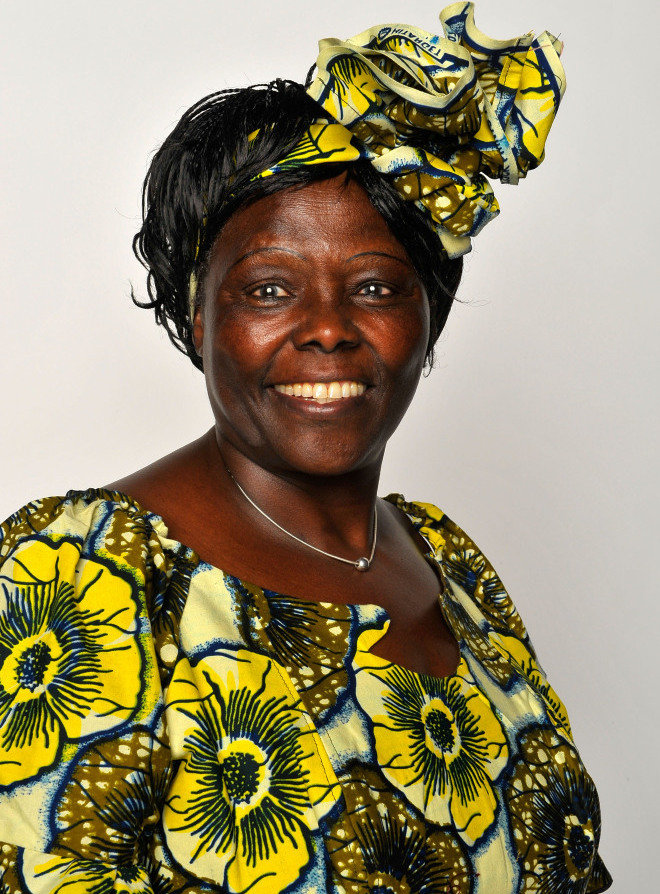 In 2004, Wangari Maathai became the "first African woman to receive the Nobel Peace Prize" for her humanitarian work. Here are some interesting facts about her life and mission with the Green Belt Movement.
5 Facts About Wangari Maathai and the Green Belt Movement
Wangaari Muta Maathai was born on April 1, 1940 in Nairobi, Kenya. As the first female scholar from East and Central Africa to study for a doctorate in biology, she also became the first female professor in her country.
According to Nobelprize.org, Maathai also "played an active role in the struggle for democracy in Kenya."
Maathai started a grassroots campaign called the Greenbelt Movement in 1977. This initiative was aimed at repairing the damage caused by deforestation that threatened the subsistence farming practices of the local agricultural population.
The Greenbelt Movement contributed to the planting of over 30 million trees. Overall, the campaign  aimed to encourage women to plant trees in their local environments and to think ecologically. As time went by, Maathai's movement had also spread to other African countries.
Maathai authored four books: "The GreenBelt Movement," "Unbowed: A Memoir," "The Challenge for Africa" and "Replenishing the Earth."
According to the Green Belt Movement, "Professor Maathai was internationally acknowledged for her struggle for democracy, human rights, and environmental conservation, and served on the board of many organisations."
What makes Maathai's movement a phenomenon is the very idea that she helped mobilize African women in contributing to sustainable development, tree-planting, integrating themselves into Kenya's democracy. Her campaign also created awareness about the importance of women's rights.
Wangari Maathai, through her humanitarian work, is not only a heroine for her country but also for all Africa and women as a whole. She passed away in 2011, however, her legacy will forever serve as a form of empowerment for women in Africa.
– Vanessa Awanyo
 
Photo: NPR
https://borgenproject.org/wp-content/uploads/logo.jpg
0
0
Borgen Project
https://borgenproject.org/wp-content/uploads/logo.jpg
Borgen Project
2016-04-21 01:30:02
2020-06-19 14:10:17
5 Facts on Wangari Maathai and the Green Belt Movement