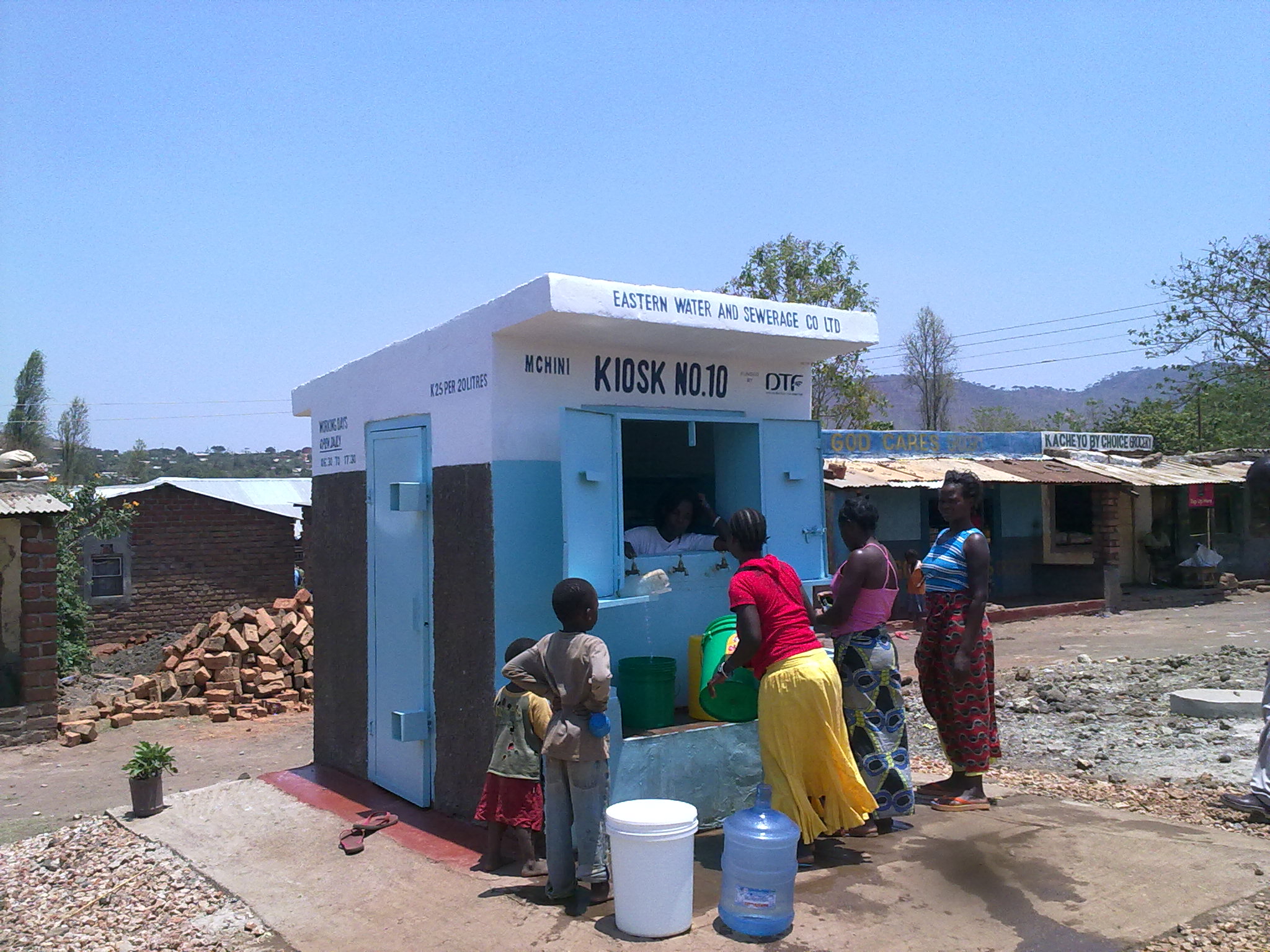 Zambia is a country with a population of more than 16.5 million. It neighbors Zimbabwe, Tanzania, the Democratic Republic of the Congo, Angola, Botswana, Mozambique and Malawi in the Southern-Central region of Africa. In 2011, Zambia achieved middle-income country status, reflecting the country's substantial economic growth of an average of 7.4% per year from 2004-2014. However, as of 2015, more than half of Zambians earn less than the international poverty line and only 26% of the population has access to safely managed sanitation services. Here are 10 facts about sanitation in Zambia.
10 Facts About Sanitation in Zambia
According to the World Bank, the Water Sector Performance Improvement Project advanced the Lusaka Water and Sewerage Company (LWSC) in the Lusaka, Kafue, Chongwe and Luangwa districts of Zambia. The project reduced interruptions to clean water supplies from 5,000 to 333 from 2007-2013 and increased the water collection ratio from 70% to 90%. The Water Sector Performance Improvement Project was crucial to improving Zambia's public health resources by developing clean water resources and advancing the area's sewerage systems.
In 2003, a community-driven water and sanitation project delivered nine boreholes and 40 Ventilated Improved Pit-Latrines (VIPs) to the rural Chibizyi area of Zambia. The Zambia Social Investment Fund (ZAMSIF) aided this and benefited over 4,000 members of the community. Before the project, the people of the Chibizyi region walked vast distances in search of water, usually collecting water from polluted streams.
After receiving better access to clean water, the Chibizyi community of Zambia then formed water, sanitation and health education committees in each village. The committees formed construction sites to build sufficient sanitation facilities to keep the water clean. Additionally, ZAMSIF used the Ventilated Improved Pit-Latrines (VIPs) sites as stations for distributing information on HIV/AIDS and malaria control.
From 2011-2015, the Schools Promoting Learning Advancement through Sanitation & Hygiene (SPLASH) initiative implemented its program in 495 Zambian schools. Before SPLASH, Zambian schools faced limited drinking water and sanitation facilities, causing harsh learning environments for the students. SPLASH installed 662 handwashing facilities and 386 female washrooms in the schools. This allowed 133 schools to achieve a WASH-Friendly status and attract more students.
In 2012, the National Rural Water Supply and Sanitation Program of the Ministry of Local Government and Housing developed national guidelines for Community-Led Total Sanitation in Zambia. These guidelines reached over 2.5 million people across the country by 2015. Officials implemented the guidelines through Zambia's District Health Information System 2 (DHIS2) digital software, which enabled real-time monitoring and feedback via computers. Communities following these guidelines and switching from open defecation to toilet use received verification as Open Defecation Free (ODF).
The Water and Development Alliance (WADA), along with its partners United States Agency for International Development (USAID) and Coca-Cola, are working to improve sanitation globally. Since 2005, they have improved avenues in more than 30 countries, giving more than 580,000 people access to clean water. WADA aids Zambia in improving water and sanitation access by implementing latrines and handwashing stations across the country.
The Partnership for Integrated Social Marketing (PRISM), a marketing program for health services and products, instigated a distribution project in 2014. PRISM administered over 13,000,000 bottles of chlorine at Zambian hospitals. Zambians were then able to use the chlorine to disinfect and clean 9.27 billion liters of drinking water in all 10 provinces of Zambia.
Only 18 percent of women in Zambia are able to obtain modern, feminine hygiene products. In response, Maboshe Memoria Centre in Mongu, Zambia, began producing sanitary napkin kits in 2019, modeled after the Days for Girls sanitary kits. The sanitary napkin kits are washable pads that can last up to three years. Previously, many Zambian girls skipped school during their menstrual cycle due to inadequate supplies. These kits enabled them to attend school during their menses and obtain hygienic and long-lasting products.
The United Nations Children's Fund (UNICEF) has aided in enabling 44% of Zambia's population to achieve improved sanitation. UNICEF allowed Zambian villages to receive acceptable latrines and in 2015, around 75% of Zambia's villages became Open Defecation Free (ODF). By 2020, UNICEF expects every Zambian to have an adequate latrine–ones that have handwashing facilities, offer privacy and dispose of matter effectively.
The United States Agency for International Development (USAID) is currently aiding Zambia by investing in plans that encourage sustainable outlets for safe drinking water. The Global Water Strategy and USAID Agency Specific Plan aim to provide 1.7 million Zambians with sustainable water and sanitation resources by 2020. They plan to invest in significant infrastructure improvements that will strengthen water supply, sanitation and drainage in Zambia's capital, Lusaka.
Zambia has made substantial progress in sanitation since the early 2000s. It has developed plans to decontaminate drinking water and replace poor sanitation facilities. However, as Global Waters has indicated, there is still a considerable need for improved sanitation guidelines across the country to ensure every citizen has access to clean water. These 10 facts about the sanitation in Zambia shed light on these issues.
– Kacie Frederick
Photo: Flickr
https://borgenproject.org/wp-content/uploads/logo.jpg
0
0
Jennifer Philipp
https://borgenproject.org/wp-content/uploads/logo.jpg
Jennifer Philipp
2020-05-22 07:30:12
2020-05-19 07:35:48
10 Facts about Sanitation in Zambia