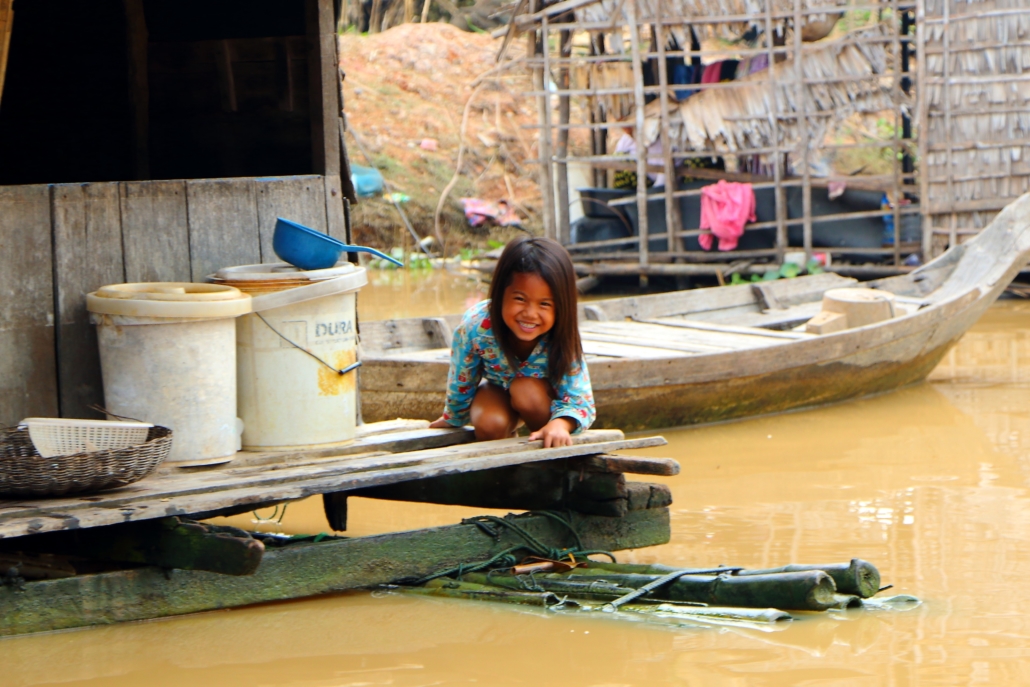 Cambodia is a country on the mainland of Southeast Asia. With influences from many different Asian cultures, as well as from France and the United States, some of the nation's urban areas look similar to the western cities. However, the capital, Phnom Penh, is one of the few urban centers in this predominantly rural nation. Currently, there is a housing poverty epidemic and many people are lacking sufficient living conditions. Here are 10 facts about housing poverty in Cambodia.
10 Facts About Housing Poverty in Cambodia
Poverty in Cambodia: Although poverty in Cambodia has decreased significantly, almost 75% of Cambodian people are living on less than $3 a day, which is just above the poverty line of $1.25 per day. This poverty affects both the urban and rural areas of the country, although it is more concentrated in rural areas.
Urban Poverty: Many Cambodians flee impoverished rural areas of the country for urban centers, including the capital, Phnom Penh. Unfortunately, many of these migrants do not find the wealth and better living conditions they seek. They are often unable to pay rent in the city and live beside railroad tracks in extreme poverty. These living quarters are often unsanitary and plagued with bacteria and parasites.
Lack of Sanitation: Today, 2 million houses need critical improvement in Cambodia. Most of those living in poverty live in poor housing conditions in rural areas. According to Water Aid Cambodia, more than half of the population lives without toilets in Cambodia.
Improving Sanitation: A housing survey that the National Institute of Statistics conducted reported that 51.3% of households in 2013 did not have toilet facilities. This represented an improvement, however. In 1998, 85.5% of households did not have toilet facilities, and in 2008, this had only decreased to 66.3% of households.
Habitat for Humanity: Nonprofit Habitat for Humanity has helped more than 22,000 families build strength, stability and self-reliance through shelter. It works in Phnom Penh, Cambodia's capital, to provide housing solutions to 2.8 million people.
Cambodian Children Fund: Founded in 2014, the Cambodian Children Fund (CCF) has managed to build more than 360 homes for the many children and families in dire need of shelter. CCF is now hoping to broaden its reach, building homes across Cambodia.
Volunteer Building Cambodia: Volunteer Building Cambodia builds wooden Khmer-style houses for the poor of Cambodia. These houses last more than 15 years and each costs $3,000 to build. Volunteer Building Cambodia is based in Siem Reap, in the northwest region of the country. It operates in the most rural and impoverished areas in an effort to combat housing poverty in Cambodia.
Taramana: Due to the harrowing conditions in urban areas, 37% of children under the age of 5-year-old are malnourished. Taramana, a nonprofit organization, has chosen to focus its efforts on the children of Phnom Penh. It helps provide the city's children with proper education so they can rise above a life of poverty.
World Housing: The Borgen Project recently reached out to World Housing, a nonprofit headquartered in Vancouver, British Columbia that provides housing to those in need in developing countries across the globe, including Cambodia. "Since 2013, we've worked with Cambodian Children's Fund to build all our communities in Cambodia and between 2013 and 2017 we've built and gifted 483 homes, providing housing to 2,415 people throughout Cambodia," said Jason Valagao, the organization's Donor Relations Manager.
Girls 2 Grannies: Valagao also stated that World Housing's latest project is called Girls 2 Grannies. This project is building a brand new community designed with girls and women aged two all the way to 102 in mind. According to Valagao, these brand new villages will include, "a library, sports field, community gardens, a pagoda and two classrooms. Each home in this community will have its own shower and toilet. The community will provide housing to approximately 200 women through the gift of 50 homes."
Looking Ahead
While housing poverty in Cambodia remains a significant concern, many organizations are fighting to better the lives of impoverished Cambodians. Whether efforts occur through providing efficient housing or educating the youth of Phnom Penh, there is always hope when people band together to reduce widespread poverty.
– William Mendez
Photo: Flickr
https://borgenproject.org/wp-content/uploads/logo.jpg
0
0
Lynsey Alexander
https://borgenproject.org/wp-content/uploads/logo.jpg
Lynsey Alexander
2020-04-16 08:00:26
2022-04-13 14:27:46
10 Facts About Housing Poverty in Cambodia