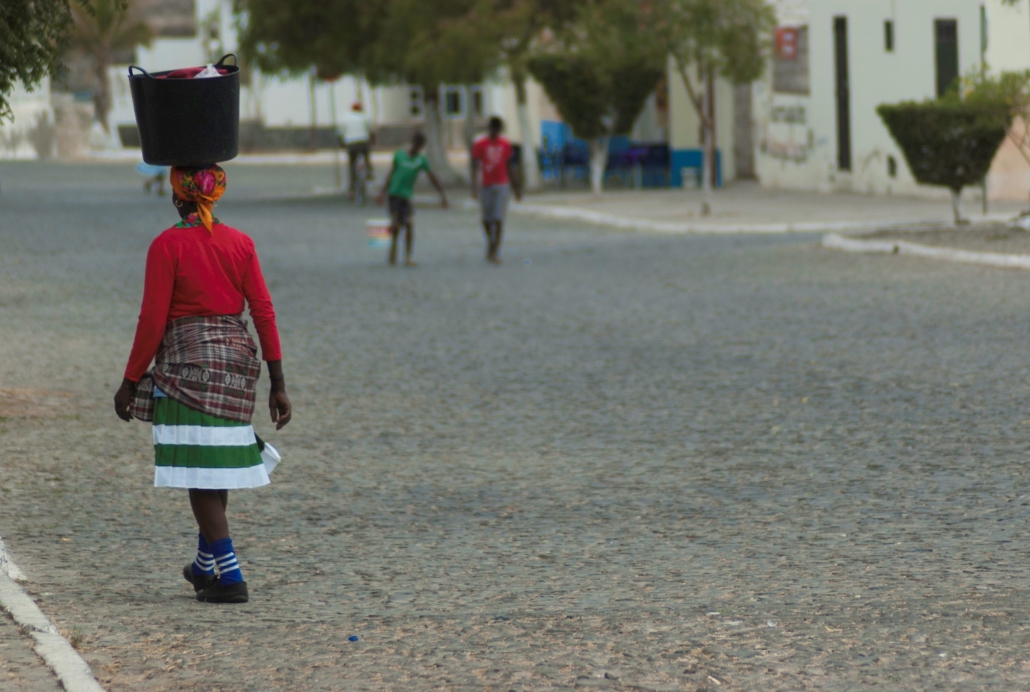 Cabo Verde is an archipelago country with a small population of about 550,000 people. Within this small population, about 3% live at or below a dollar a day. Two of the influencers of poverty in the country are the unstable economy and lack of accessibility to proper healthcare. Despite the prevalence of extreme poverty in Cabo Verde, the percentage of individuals living below a dollar a day has greatly decreased from 8% in 2007 to 3% in 2020 with the help of innovations in poverty eradication in Cabo Verde.
Cabo Verde's Challenges
The country's lack of resources, small population and dependency on external aid leaves the country vulnerable to natural disasters and global economic shocks. This economic instability directly impacts the wide-scale poverty in Cabo Verde. This results in a lack of opportunity for those in poverty-stricken areas of Cabo Verde to find ways to improve their lives, especially with the high unemployment that the fragile economy has caused.
Besides the economic challenges that the country faces, healthcare is suffering as there is a limited amount of healthcare facilities on the islands. This leaves people in extreme poverty in Cabo Verde vulnerable to inadequate healthcare. Although there is free access to health facilities that the government funds, these facilities only provide basic care which is not enough for those in dire need of more specific care. In situations where people with serious health conditions need to receive treatment, they are air transported to the necessary hospitals, which is very expensive and not accessible to those living in poverty.
Economic Improvements
In recent years, there have been innovations in poverty eradication in Cabo Verde through continuous improvements in its economy. The Global Innovation Index is a tool that ranks global economies based on the countries' innovative capabilities. According to the Global Innovation Index, Cabo Verde ranked 100th out of the 131 countries for the Global Innovation Index (GII) in 2020. The country also has a high rank in economic growth in comparison to other Sub-Saharan Africa countries, being ranked number seven out of 26.
 Some economic innovations include:
More investments have occurred through a development plan that links to the U.N.'s Sustainable Development Goals (SDGs). The SDGs are a set of goals pertaining to making a better and sustainable future for all by 2030. The development plan with

Cabo

Verde aims to attain 50% of its electricity from renewable energy by expanding its sustainable energy business to domestic and international sectors, which will aid in continuing economic improvement. This will help more impoverished people have access to electricity and help improve their livelihood.
The United States' Prosper Africa initiative, started in May 2000, helps

Cabo

Verde attract trade and investments by making U.S. companies aware of trade and investment opportunities in the tourism and transportation industries. These investments help provide job opportunities to poverty-stricken communities and help eradicate poverty.
The African Growth and Opportunity Act (

AGOA

), a legislation passed in May 2000 that aids in economic relations between the United States and Sub-Saharan Africa, now allows

Cabo

Verde access to preferential trade benefits. These trade benefits include U.S. exports of poultry, low-value shipments and machinery, and also imports from

Cabo

Verde.

Cabo

Verde is now an FAA Category 1 country, which means that its airports now comply with the International Civil Aviation Organization standards and can have airline services in the United States. The country is also working toward becoming an important aviation hub. For instance,

Cabo

Verde Airlines launched new flights to South America, Africa and Europe and two direct flights from Virginia and

Massachusetts

in December 2019. By increasing its airline services to other countries, the country is also expanding employment opportunities, which can help in limiting the amount of extreme poverty.
Innovations in
Healthcare
Besides the improvements in economic stability, there has also been an increase in innovations in poverty eradication through recent developments in Cabo Verde healthcare. With increased healthcare, Cabo Verdeans have the ability to live healthier lives and therefore contribute to the growth of the country, which can in turn help decrease poverty. Here are some of the improvements:
There has been a reduction in infant mortality from 24.9% in 2008 to 15.8% in 2017 due to the reevaluation of the quality of

healthcare

services surrounding prenatal and neonatal health.
Cabo Verde restored the

Cabo

Verde

perinatology

committee with a maternal death audit committee, which also helped in contributing to the reduction in infant mortality. These health committees are in place to prevent maternal and infant death and find ways to improve maternal and fetal

healthcare

.
Cabo Verde has experienced a 0.8% decrease in acute malnutrition rate from 2009 to 2018 and a 2.3% decrease in chronic malnutrition from 2009 to 2018. Part of this decline is due to the creation of the national brand

VITAFERRO

, which provides children under 5 years of age with about 50% of the recommended daily

macronutrient

intakes.
UNICEF and other United Nations agencies have helped provide technology to strengthen the Health Information System (HIS) as technology regarding medicine has been lacking. This has improved the quality of child

healthcare

by providing immunizations and the necessary nutrition for children to improve their health.
The South-South and Triangular Cooperation is the collaboration between developing countries in the south that helps in improving technological resources. The promotion of the cooperation has increased technology aimed at strengthening the quality of health services such as mother and child health by implementing technology that makes health services more effective in fulfilling the needs of mother and child care. This has also contributed to the decrease in child mortality and malnutrition rates.
An improved immunization program recently emerged and received an evaluation by Effective Vaccine Management (

EVM

) in 2019. To ensure quality service, all of the immunization providers obtain training in

EVM

, resulting in the immunization coverage rate to be above 90%.
Cabo Verde introduced the

HPV

vaccine, which the country declared as a national priority in 2020 since there is a high risk of catching and spreading the virus due to the lack of health services in

Cabo

Verde.
The growing efforts to implement innovative ways to eradicate poverty in Cabo Verde have shown to be effective in limiting the rate of poverty. The advancements in both the economy and the healthcare system have brought great improvements to the lives of the impoverished in Cabo Verde.
– Zahlea Martin
Photo: Flickr
https://borgenproject.org/wp-content/uploads/logo.jpg
0
0
Jennifer Philipp
https://borgenproject.org/wp-content/uploads/logo.jpg
Jennifer Philipp
2020-10-31 15:45:39
2020-10-31 15:45:39
Innovations in Poverty Eradication in Cabo Verde