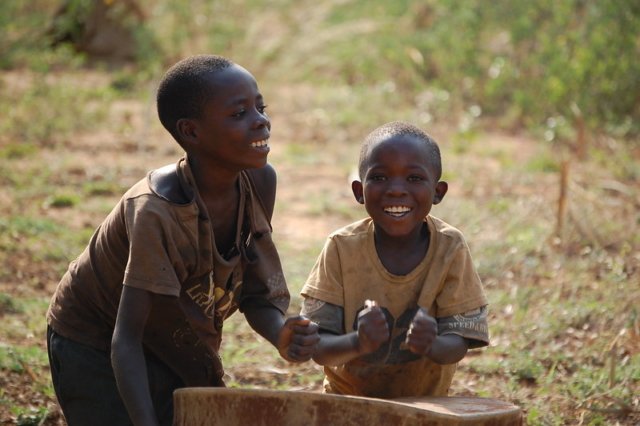 Two civil wars and genocides in the 1970s and 1990s destroyed Burundi's economy and increased poverty from 33% in 1993 to 67% in 2000. Burundi's poverty rate remains at 65% today. At $700 in 2017, its GDP per capita is the lowest in the world. The agricultural industry, which makes up about 80% of the workforce, weakened during the civil wars. The most affected people are those in rural areas, where about 1.77 million are food insecure. The Burundi government, International Fund for Agricultural Development (IFAD) and NGOs are working together to address rural poverty in Burundi. The goal of these efforts is to bring the economy back to its pre-war state.
IFAD's Programs
IFAD — which has worked in the country since 1980 — has funded nine projects in Burundi totaling $141 million. Rural and agricultural development, as well as food security, are two main areas the IFAD focuses on. Almost 500,000 households directly benefit from these projects. Many of the initiatives began around 2009, several years after Burundi's economic reconstruction gained traction.
Value Chain Development Program
The Value Chain Development Program began in 2010 and ends in 2019. The program benefits more than 77,000 households and costs $73 million. The main focus areas include reduced poverty and increased food security through agricultural value chain development and increased income for rural farmers. To date, 5,761 people have received training on value chain development, seed multiplication and better animal husbandry techniques. Also, more than 6,400 acres of anti-erosion ditches have been dug.
Agricultural Intensification and Value-enhancing Support Project
Another program that addressed rural poverty in Burundi is the Agricultural Intensification and Value-Enhancing Support Project. This program began in 2009 and ends in 2019. It has helped more than 30,000 households in six provinces in the north and east of the capital city, Bujumbura.
After 450,000 refugees returned after political instability and violence lessened, the need for jobs increased. Rapid population growth, small land allotments and soil degradation made it difficult to sustain an income for rural farmers. Some of the results of the project include constructing 1,210 modern sheds for livestock, building 32 miles of roads to rehabilitated marshlands, providing more than 1,290 goats to poor households, planting more than 6 million trees and constructing 11,567 acres of anti-erosion ditches. The project also reduced the number of households living in extreme poverty by 7% and direct beneficiaries have enjoyed a 64% increase in income.
Vision 2025
Although rural poverty in Burundi is still a major issue, the government created Vision 2025 to set goals on addressing its high poverty rate. The government's objectives are to reduce the poverty rate to 33 percent by 2025 and increase its GDP per capita. While the country's dependence on agriculture and its heavy reliance on financial assistance pose threats to sustainable growth, with the help of the IFAD, NGOs and other organizations, Burundi could reach the goal of cutting its poverty rate in half by 2025.
– Lucas Schmidt
Photo: Flickr
https://borgenproject.org/wp-content/uploads/logo.jpg
0
0
Lynsey Alexander
https://borgenproject.org/wp-content/uploads/logo.jpg
Lynsey Alexander
2019-12-26 14:03:19
2022-04-13 12:54:51
The Dire State of Rural Poverty in Burundi