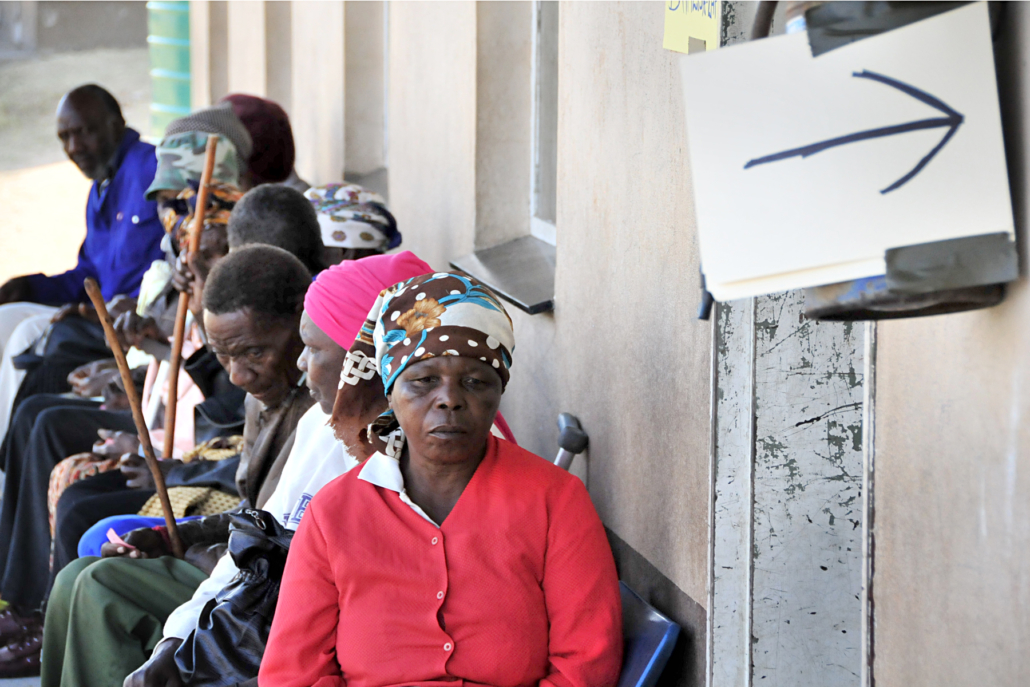 At the beginning of the 1990s through the early 2000s, the contraction and subsequent testing for HIV increased significantly in Africa. Within this time period, the World Health Organization (WHO) discovered that nearly 85% of Africans were HIV-positive. More recently, HIV numbers in Africa have reduced with a 38% drop in eastern and southern Africa since 2010. While Africa is getting a handle on HIV, tuberculosis is prevalent. It affects the entire African continent, but cases of tuberculosis in the Congo are the most significant.
Tuberculosis hit African nations forcefully, debilitating the economy, altering sociality and increasing mortality rates. In 2016, estimates determined that 417,000 Africans died due to the disease. This number constituted 25% of all tuberculosis cases present in the world at the time. Of the African deaths in 2016, 321 of them occurred in the DRC, which had one of the highest rates of TB in all of Africa during that time.
Although many have worked to combat TB and HIV within the DRC, the country is still suffering from preventable diseases. With internet access alone, individuals may support groups and companies who are already battling tuberculosis in the Congo and globally.
Important Organizations
The Global Fund is a group that has combated drug-resistant TB through "antimicrobial-resistant superbugs."  Over the last 20 years, funding to find a cure for this type of tuberculosis has treated and saved 5 million people. Yet, its founder stated that "with more funding triple that number could have been saved." He advised all to support The Global Fund by donating to its research on drug-resistant TB and by signing petitions to raise awareness.
Starting in 2011, the Management Sciences for Health (MSH) and USAID funded the Democratic Republic of Congo-Integrated Health Project (DRC – CIH) to educate people about the symptoms of tuberculosis in the Congo. This program also prepared healthcare professionals in ways to quickly identify and treat TB. Because of the efforts of this program, the detection rate for TB has raised from 12% to 86%. This program still needs support today, as funding is low and publicity has been scarce. Raising one's voice in support of such a cause will only benefit the program and save more lives. Ciza Silva Mukabaha, a supporter of the MSH and the DRC – CIH called this program a "starting point" for change. He stated that, with more support from others, change is inevitable.
How to End Tuberculosis in the Congo
The End Tuberculosis Now Act recently entered Congress. Individuals in the United States can email or call their representatives and advocate to provide U.S.-government aid to combat multidrug-resistant TB and "support the fight to end tuberculosis" everywhere.
People can also aid the situation by staying informed and supporting local groups who are raising funds to combat TB. In 2018, healthcare worker Virginia Benhard started a personal fundraiser to fight tuberculosis in the Congo. She told The Borgen Project that the cause originally attracted her because of her visit to the Congo as a healthcare worker. She realized that community members consuming contaminated milk and meat caused them to contract tuberculosis. Since TB is an airborne illness, those who had tuberculosis would process the meats and then sell them, causing the infection rates to increase dramatically. Virginia "saw a need and responded," and through local support she was able to raise over $1,000. She donated the proceeds for the building of a milk pasteurization factory in Kinshasa as well as a meat processing factory.
While this disease still rages on, there is much that individuals can do to help. One can sign a petition, donate, speak out for those who cannot speak for themselves and help those who cannot help themselves. Through small and simple acts, tuberculosis in the Congo should decrease.
– Alexis LeBaron
Photo: Flickr
https://borgenproject.org/wp-content/uploads/logo.jpg
0
0
Kim Thelwell
https://borgenproject.org/wp-content/uploads/logo.jpg
Kim Thelwell
2020-07-10 01:31:34
2020-07-10 15:00:20
Combating Tuberculosis in the Congo