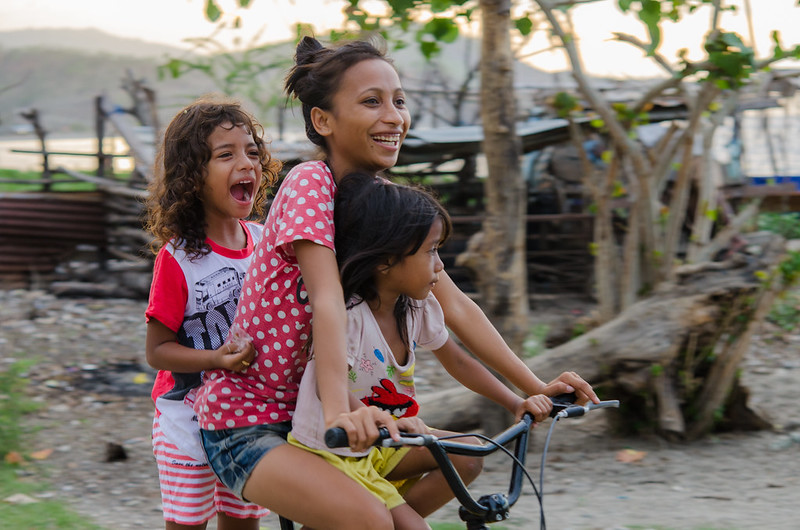 Human trafficking is the exploitation of a human being through the use of force or coercion in order to obtain labor or sexual acts. While human trafficking is a global issue with a large connection to poverty, it is important to recognize that trafficking may look different from country to country. Timor-Leste, also known as East Timor, is a Southeast nation occupying half of the island of Timor and has a significant problem with human trafficking that involves both foreign and domestic victims. According to a trafficking report by the U.S. Department of State, "poor economic conditions and limited educational opportunities create trafficking vulnerabilities for Timorese nationals." Here are five facts to help explain human trafficking in Timor-Leste.
5 Facts About Human Trafficking in Timor-Leste
Timor-Leste is listed under the Tier 2 Watch List. The tiers, mandated from the Trafficking Victims Protection Act, are based on the size of a country's human trafficking problem along with government efforts to combat human trafficking. To grow in the rankings, a country has to increase anti-trafficking efforts and maintain acceptable progress. The Tier 2 Watch List is the third listed in the four overall tiers and is similar to Tier 2 except for the fact that the government has failed to show progress in combating forms of trafficking in comparison to previous years. Progress includes investigations, prosecution, and convictions into human trafficking cases. Timor-Leste only fell to the Tier 2 Watch List recently in 2020. From 2016-2019, Timor-Leste was listed under Tier 2 but did not report trafficking convictions; the only identification of a trafficking victim came from a non-governmental organization. It was in the fifth year when the government failed to increase their efforts to report trafficking convictions, that Timor-Leste fell to the Tier 2 Watch List.
Timor-Leste is a destination country for human trafficking. A destination country is a country where there is a large demand for human trafficking. Most of these demands come from large cities. In Timor-Leste, many young men and women are lured to the capital through the promise of job prospects and educational opportunities, and end up in situations of forced labor and prostitution. According to the International Organization for Migration (IOM), "victims trafficked to Timor-Leste have originated from China, Indonesia, Thailand, Myanmar, and the Philippines."
Timor-Leste is also an origin country. An origin country provides the supply of trafficked persons. The main outgoings of trafficking victims, according to the IOM, "is associated with labor migration out of East Nusa Tenggara Province in Indonesia." Most of the victims sent to Indonesia are women and girls forced into domestic servitude.
Children are among the victims of human trafficking. The children of Timor-Leste are among the many victims of human trafficking, often taken for sexual exploitation and dangerous agricultural tasks. According to a report from the U.S. Department of Labor, data coming from all 13 municipalities in Timor-Leste show that 55.5% of children in child labor engage in dangerous, hazardous work. It was found that families will place children in household and agricultural labor both in Timor-Leste and in other countries in order to pay off debts.
The majority of victims are women and girls. Many women and girls are vulnerable due to the lack of legal protection, starting from the time they are in school. Research strongly shows that while there are no laws that prohibit pregnant girls from attending school, there are also no laws on providing education for pregnant girls. As a result, many principals will deny the girls access to the school. Obtaining transfer documentation becomes a problem too, as principles control access to documents. The lack of education and access to proper education facilities leaves many women and girls particularly vulnerable to human traffickers.
Looking Ahead
While Timor-Leste has not significantly progressed in its efforts to fight human trafficking, there is still hope for the future. The government of Timor-Leste has used an anti-trafficking curriculum created by a foreign government in order to better inform and train its judicial and legal sections. Organizations and persons that have received training include the national police, judges, prosecutors, and defense attorneys. The government of Timor-Leste is also making efforts to criminalize human trafficking, though many of these plans still stay in a drafted status. One such plan comes from the Ministry of Justice, which drafted a national action plan in 2018 that has not yet been presented to the Council of Ministers. Another drafted policy comes from the Ministry of Education. This policy would encourage girls to return to school after giving birth, though it has remained in draft form for years. Through increased government intervention, through enforcing the policies already made and increasing protection for the vulnerable, the tide can turn in the fight against human trafficking in Timor-Leste.
– Grace Ingles
Photo: Flickr
https://borgenproject.org/wp-content/uploads/logo.jpg
0
0
Lynsey Alexander
https://borgenproject.org/wp-content/uploads/logo.jpg
Lynsey Alexander
2021-09-02 17:30:09
2021-09-19 03:23:59
5 Facts About Human Trafficking in Timor Leste