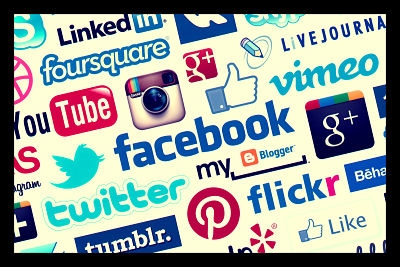 In this day and age, nonprofit organizations are multiplying by the second. In a sea of social awareness, it can become hard to make your organization stand out and grab the audience's attention. Whether you're a member, a donor, or on the Board of Directors, here are 8 simple ways to use social media to bring about social change.
Gather Advocates: Look at your network. See where certain individuals or groups have their strengths. By identifying key donors and volunteers, you can take advantage of their skills and contacts. For example, if you recognize a member who has a strong presence on Twitter in their own right, approach them with specific requests to advocate for your group and help spread the word. Or if there is someone who writes well or is able to easily communicate your organization's message, ask if they would be willing to blog or create a Twitter account and put their skills to use!
Let Ideas Sit and Develop: A lot of good ideas and suggestions will come not just from active members but one-time visitors to your social media pages. This requires letting ideas and conversations to sit and simmer. Even if a topic produces controversial comments, don't jump the gun and remove it. Sometimes, controversy can be a good thing and lead to an unintended brainstorming session. Topics may be left untouched for a while as well but you never know when it will gain popularity randomly and create a big social media buzz.
Authenticate Your Voice: Many organizations these days have multiple social media accounts. Whether its Pinterest, Twitter, Google+, Facebook, etc., its always important to keep your 'voice' consistent. By voice, it means the style of the content. Does your organization use highly intellectual vocabulary? Is it more relaxed and casual to appeal to a younger audience? Or maybe it simply posts news updates. Either way, make sure each site adheres to the same voice. This will clearly illustrate your intent and goals to anyone reading up on the organization no matter what medium they're using.
Sustained Conversations: Many organizations host live chats as part of their outreach. What is important with these however is to keep it going! Choose a time and place to host it. Whether its once a month or once a week, make sure its all consistent. This way, once the event is known, people will know where they can always find it. Reddit's AMA (Ask Me Anything) series is an amazing way to create an open dialogue and get some serious exposure to new and curious members.
Its a 2 Way Street: Certain groups will stick to easy advocacy meaning they simply put out information and leave it up to people to do what they please with it. If you really want to make moves and create social change, the actual social aspect has to be there! If someone tweets about your organization or you see an applicable hashtag, retweet! Show people and followers that you know they exist. On org websites, think about incorporating a chat room or allowing people to post comments. It is of course important to manage what is being said but social change won't happen if everyone is just thinking silently in their own heads!
ID the Demographic: No, they don't need to be 21, but find out where your supporters are! Where do most of the donors come from? Are they the same people who blog about your organization or talk about it on Twitter? Make sure you have a presence on any and all social media sites that you think will attract the best type of advocates for your cause

Don't Dumb it Down: While sites such as Twitter may have character limits, don't let that limit the conversation. People are finding more ways to get the message across and make something meaningful come out of it everyday. Legitimate advocacy and change can come in the form of photography or short videos, even through games.

Creativity: Check out Twitter's new video app

Vine

. It allows users to share looping videos up to 6 seconds long. Think that doesn't raise awareness? Think again! Leaving viewers on mini cliff hangers will keep the engaged and interested in what you have to say.
– Deena Dulgerian
Source: Bill & Melinda Gates Foundation
https://borgenproject.org/wp-content/uploads/logo.jpg
0
0
Borgen Project
https://borgenproject.org/wp-content/uploads/logo.jpg
Borgen Project
2013-04-04 10:00:06
2020-05-04 08:05:16
8 Ways to Use Social Media for Social Change