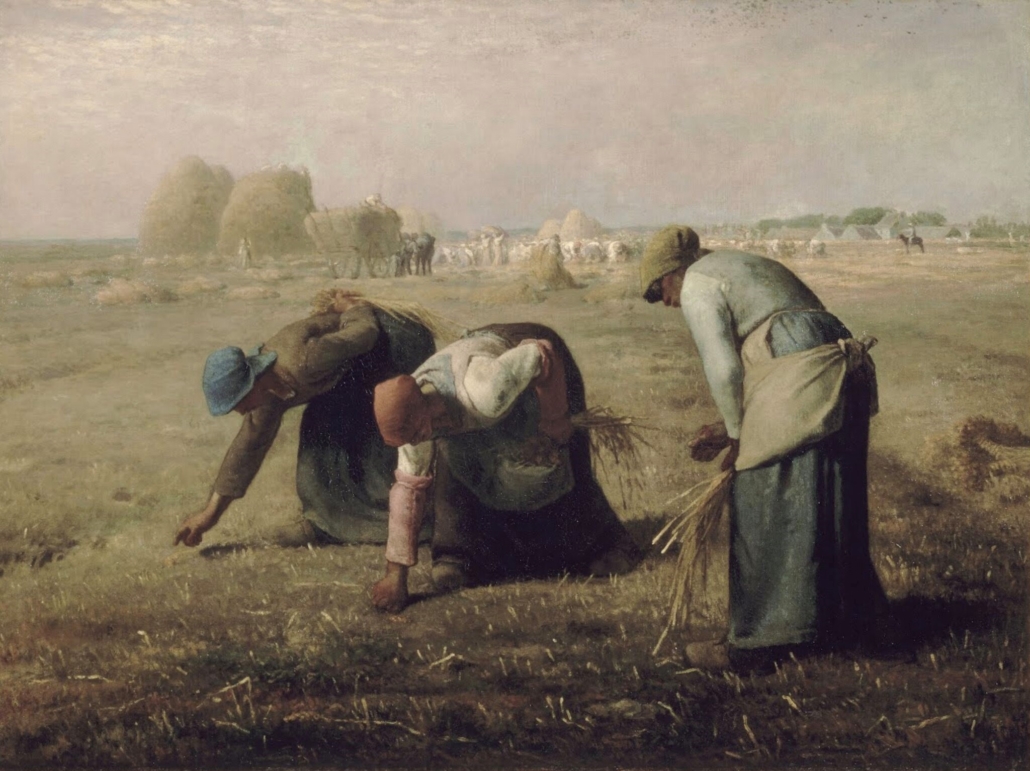 Art is one of the most popular vehicles of expression. Those who have a message that they desire to share with the world often turn to art to do so. Whether it be in a painting or a poem, art holds the capacity to bring awareness to many important issues. Poverty has been the chosen subject of many forms of art throughout time. A notable example is Jean Francois Millet's painting "The Gleaners" which depicts two peasant women tending to a field of wheat. Poverty has also contributed to the production of prominent works of art. An example of such a case is poet Edgar Allen Poe, who reportedly produced his renowned poem "The Raven" while living in poverty. Art shines a light on the matters that fundamentally influence society. Here are three examples of art highlighting poverty.
Vincent Van Gogh, "The Potato Eaters," 1885
Vincent Van Gogh is one of the most well-known and influential painters in the world. Two million people have visited the Van Gogh Museum, which houses much of the artist's work, since its establishment in 1973. Van Gogh's paintings continue to receive mass acclaim as well as admiration from art experts and enthusiasts. However, a lesser-known fact is that this famous artist lived in impoverished conditions during many periods of his life. It was through these unfavorable circumstances that Van Gogh derived inspiration for many of his well-known paintings.
One of the most famous works of Van Gogh centering poverty is the painting "The Potato Eaters." This piece focuses on the De Groots, a farming family residing in the Netherlands, who were sharing a meal with potatoes as the main dish. Van Gogh's intended focus centered on a peasant family which acquired its means through manual labor.
"The Potato Eaters" receives consistent praise from the artistic community and many consider it Vincent Van Gogh's first masterpiece. This wonderful painting is an exemplary example of art highlighting poverty.
Gordon Parks, "Flavio Da Silva," 1961
Photographer Gordon Parks is famous for his groundbreaking photography and many consider him to be among the trailblazing photographers of the mid-20th century. Numerous popular publications have chronicled his works, his photographs gracing the covers of both Time and Life Magazine. In his career, the famed photographer chose to focus on issues of race, social injustices, civil rights and poverty.
In 1961, Parks was on assignment for Life Magazine to document poverty in Brazil. His project followed the father and head of the Da Silva family. Captivated by Da Silva's son, Flavio, Parks decided to use the 12-year-old as his primary subject for the photo series. The Da Silva family, who were residents of Rio de Janeiro Favela, thus became the portrait of poverty in Latin America.
The photo series caught the attention and hearts of readers across the United States, resulting in $26,000 (estimated to value over $200,000 today) in support of Flavio and his family. With the donated money, Life purchased a home for the Da Silva family in a Rio suburb. Flavio, who at the time experienced various health issues, received free medical treatment from the Children's Asthma Research Institute and Hospital in Denver for two years. The series "Flavio De Silva" would go on to become one of Gordon Park's most popular photograph essays in his extensive career. Certainly, it stands as another instance of art highlighting poverty.
Bob Marley, "No Woman, No Cry," 1975
Throughout his musical career, legendary reggae artist Bob Marley consistently highlighted poverty and other social issues in his art. "Get up, Stand up" and "Redemption Song" are songs from Marley's extensive discography centering on social and political issues. The track "No Woman, No Cry" has become one of Marley's most popular songs focusing on poverty. "No Woman, No Cry" is not only a fan favorite but has also garnered acclaim by landing a spot in the top 40 of Rolling Stone's "500 Greatest Songs of All Time" list in 2003.
Co-author Vincent Ford resided in Trench Town, a poverty-stricken neighborhood located in Kingston, Jamaica. In his young adulthood, Marley relocated to Trench Town and spent much time with Ford at his residence. As a result, Marley learned how to play the guitar under Ford's guidance. Both Ford and Marley drew inspiration from their destitute surroundings for the song that would reach far past the community.
Art is the stage for bringing significant societal issues to the attention of the world at large. Through the three varying forms of art listed above, the international community can see the ways exemplary forms of art are highlighting poverty, showing how it intersects with social movements and moments of perseverance.
– Imani Smikle
Photo: Flickr
https://borgenproject.org/wp-content/uploads/logo.jpg
0
0
Jennifer Philipp
https://borgenproject.org/wp-content/uploads/logo.jpg
Jennifer Philipp
2021-03-07 07:30:02
2021-03-07 07:01:47
3 Examples of Art Highlighting Poverty