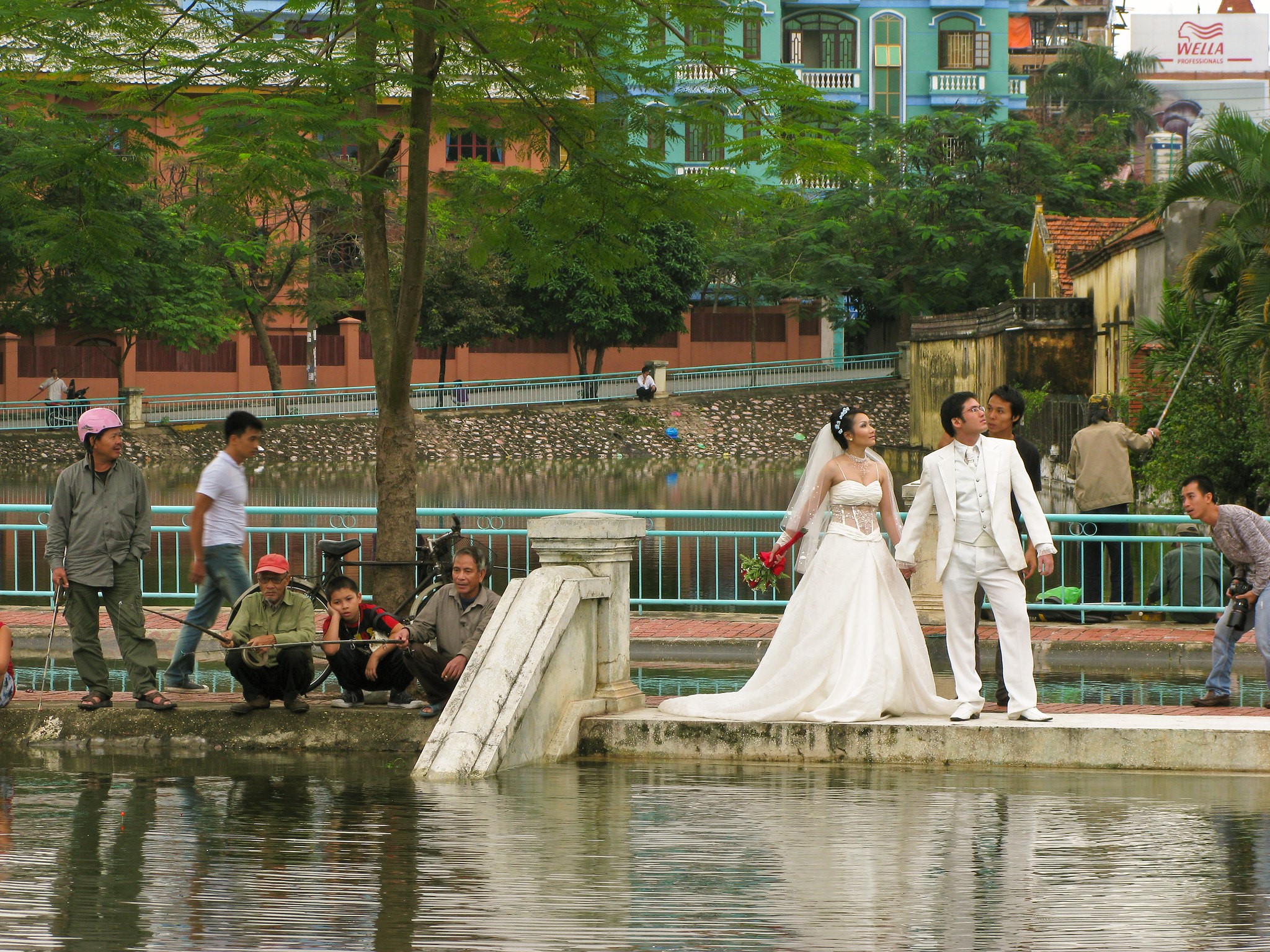 The term mail-order bride is an uncomfortable term for many. The idea of ordering one's spouse through the internet certainly goes against the established romantic norm that many people adhere to. However, the mail-order bride market is an international industry that one cannot ignore. Men and women, mainly in South East Asia, East Asia and Eastern Europe, employ the services of numerous matchmaking agencies and marriage brokers to search for their special someone. In South Korea, for example, some bachelors utilize these services because they are unable to find romantic relationships and partners in their country. Women from Vietnam, the Philippines, Russia and Ukraine constitute the majority of the brides in these services. These women often come to these international matchmaking agencies because they are trying to escape the poor economic realities of their home countries, such as being in danger of sexual and economic exploitation. This article will highlight the reality of Vietnamese mail-order brides in particular.
Is it legal?
Perhaps this is the first question that comes to mind when one hears the term mail-order brides. The answer is that it is legal so long as all parties involved are going through the proper channels. This is part of the reason why many international matchmaking agencies shun the term mail-order brides. Despite what the term might suggest, no one is ordering another human being for shipment to their doorsteps. Instead, many clients of these matchmaking agencies have to work with international marriage brokers (IMBs) to connect and meet their potential spouses.
Accusations Against the Industry
There are certainly many accusations that people make against the mail-order bride industry. Critics accuse the industry of being another form of human trafficking for three main reasons. First, many women who become mail-order brides come from countries with limited economic access for women. Second, some marriage brokers and agencies in the business are more concerned with profit than they are about the well-being of the women they claim to help find love and new life. Lastly, people do not hold IMBs responsible for the safety of the mail-order brides they introduce their clients to, leaving many mail-order brides in danger of violence and exploitation from their spouses.
When looking at the language that IMBs use to describe their brides, the critics' concerns toward IMBs are understandable. In The Atlantic's report on Vietnamese mail-order brides, there is a picture of a poster in Ho Chi Minh City which advertises a marriage broker's service. The poster reads, "She is a virgin, she will be yours in only three months, fixed price, if she escapes in the first year, guaranteed to be replaced." This kind of attitude toward women, which treats them as commodities, is also prevalent in online mail-order bride services. Bestasianbrides.com, one of the biggest online IMBs, highlights the submissiveness of the Vietnamese mail-order brides. Under "Reason 2: Submissiveness," the website writes, "There are literally millions of Vietnamese singles, and almost each of them will easily remind you what a real woman is. A womanly woman, you know, feminine."
About the Women
The majority of the women who sign up with matchmaking agencies do so voluntarily. For these women, marrying a foreign man is one of the sure-fire ways to escape poverty in their country. This, however, does not eliminate the possibility of these women receiving false information about their future husbands. This could lead to further exploitation and violence once these Vietnamese brides arrive in their husbands' home country. In 2010, for example, a South Korean man murdered his Vietnamese bride after eight days of marriage. The husband did not disclose his schizophrenia when he met his bride through a matchmaking agency. In the BBC's 2019 report, it reported on a South Korean man who physically abused his Vietnamese wife. Many Vietnamese wives in South Korea sometimes find themselves at the mercy of their husbands because their immigration status depends on them.
Improving the Brides' Safety
South Korea, the U.S. and Vietnam are taking measures to improve the safety of these brides. South Korea requires all IMBs to register with the state and provide background checks and criminal history of their clients. If the IMBs do not comply, it revokes their licenses. In the U.S., the International Marriage Broker Regulation Act (IMBRA) regulates international marriage services. This protects foreign women marrying American men by requiring the husband to disclose their prior marital, financial and criminal history in order to obtain consent for marriage from their spouses. Meanwhile, Vietnam has entirely outlawed IMBs.
The mail-order brides industry certainly paints a very ambiguous picture. On one hand, there are men and women who are desperately looking for their special someone. These men and women, driven by their desire to start a family, climbing the socio-economic ladder or simply finding love, turn to many international matchmaking agencies to find their special someone. There are certainly some heartwarming love stories that came out of these mail-order bride marriages. This still does not change the fact that there are people who treat Vietnamese women like tradable commodities. This attitude puts many Vietnamese women in danger of violence, exploitation and abuse. Countries such as South Korea, the U.S. and Vietnam are making efforts in improving the conditions of these Vietnamese mail-order brides.
– YongJin Yi
Photo: Flickr
https://borgenproject.org/wp-content/uploads/logo.jpg
0
0
Lynsey Alexander
https://borgenproject.org/wp-content/uploads/logo.jpg
Lynsey Alexander
2020-02-26 09:30:08
2020-02-26 16:09:17
The Reality of Vietnamese Mail-Order Brides