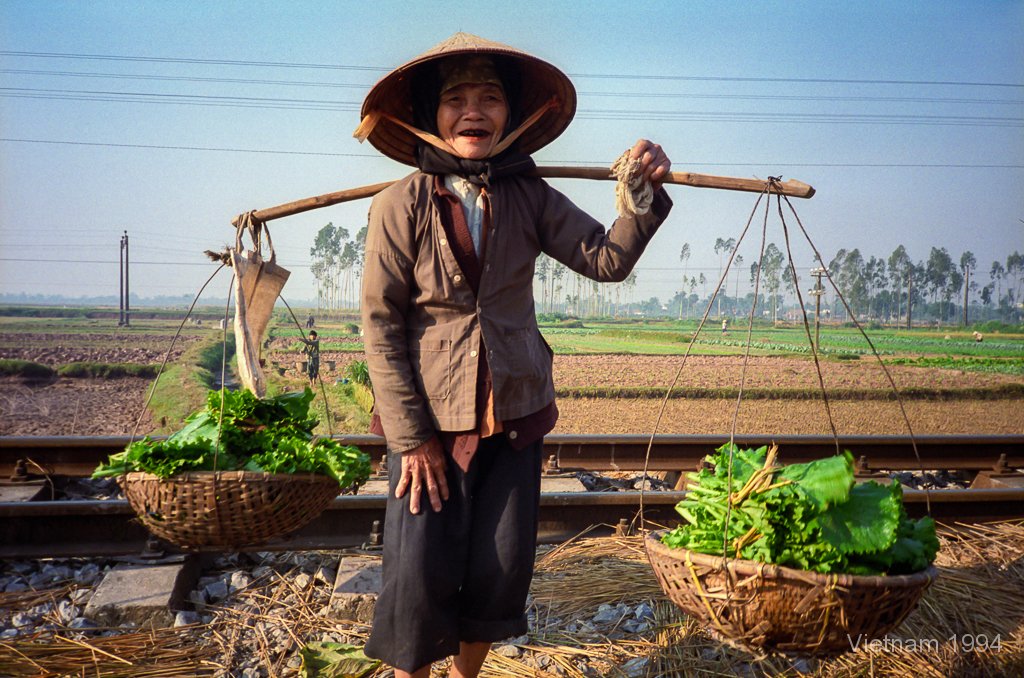 Thirteen percent of the world's population lacks access to electricity. This amounts to a whopping 940 million people living without electricity globally. People have made great strides in electrification. The year 2015 marks the first year in which the number of those without access to electricity fell below 1 billion, however, the world must continue efforts to address the large swathes of people continuing to live without this crucial resource. Electrification requires attention because energy access has a strong correlation with income levels and poorer households are far more likely to lack access to electricity. Due to this, access to electricity serves as an important social and economic indicator of poverty. Furthermore, electrification could be a cornerstone of poverty alleviation, economic growth and improving living standards. Here is some information about the electrification of Vietnam.
The Electrification of Vietnam
Vietnam's rapid and total electrification is an impressive feat that has provided electricity throughout the nation. Since 2017, 100 percent of Vietnam's population has access to electricity largely through the Vietnam Rural Electrification Programme. The program gave 82 million people access to electricity who did not have electrical grid access before. Vietnam progressed in its development agenda in efforts to provide better health care and improve overall welfare through its investment in electrification. Taking the time to understand the Vietnamese electrification process and its successes should allow people to apply these lessons in other regions where access to electricity is not as widespread.
Vietnam's Electricity History
The Vietnamese electrification effort stems from the 1970s. After the Vietnam War and reunification, the Vietnamese infrastructure required a complete re-haul, electricity included. A major priority during this time period was connecting rice-producing areas to electricity for more efficient and modern industrial processes, as rice production was central to the Vietnamese economy. In the 1980s, Vietnam began to use renewable resources to power its rural electrification project. It did this in an effort to ensure that the focus was not only on urban economic development,  such as irrigation systems and other small rural industries, by building hydropower plants and corresponding high voltage transmission and distribution lines. Vietnam also enacted policy during this decade to support the shift in attention to rural areas. The Doi Moi Renovation Policy aimed to make electricity services more affordable and provide credit for rural consumers.
The biggest changes occurred beginning in the 1990s with the emergence of a clear state electrification strategy. One can see this in the Establishment of Vietnam Electricity, a large state-owned electricity company, along with other reforms, refocusing electrification programs on poor households and leading to a surge in rural electrification. This time period also saw the 1996 Resolution which also clarified the government's goals, stating that Vietnam had a target of 100 percent of districts, 80 percent of communes and 60 percent of rural households to connect to the national grid by 2000.
The Vietnam Rural Electrification Programme
Aside from this, a huge part of Vietnam's electrification in the 1990s was the Vietnam Rural Electrification Programme, launched in 1998. This program alone provided access to electricity to 82 million additional people. The program took a sustainable development approach to increase access, focusing on financing, institutional support and societal buy-ins.
The Vietnam Rural Electrification Programme receives its funding from a variety of sources including the central government, cross-subsidies made by charging urban customers a surcharge on each kilowatt-hour of electricity they use for rural development programs, contributions from rural parties, loans from commercial banks and the involvement of international donors including the Japanese government and OPEC.
The program garnered societal buy-ins and support for these projects through targeted program design. The success of the program was contingent on the training of local populations to assist authorities in planning and design so the system effectively served the community it aimed to aid. In the same vein, the program instituted the service agent model in running the projects. This method trained locals to do routine technical and commercial operations as well as regular maintenance. This not only reduces the operating costs of the electrical grid but also employs local communities, provides faster emergency response and fosters greater ownership of the electrical system by rural communities. Vietnam designed the entire program to include community participation in every phase. Because of this design, the program has been incredibly successful in increasing access and is an immense reason that Vietnam reached 100 percent electrification in such a short period of time.
While some pieces of Vietnam's electrification journey are specific to the nation and its resources, such as access to hydropower, other nations lacking access to electrification can repeat much of the policy and programs. Others can learn much from Vietnam's centralized planning and government investment allowing for the kickstart of the electrification project, as well as the local involvement in the implementation and use of diverse funding sources. Developing countries including Kenya at 63.8 percent access, Angola at 41.9 percent access and Chad at 10.9 percent access can model electrification projects after Vietnam's, using renewable resources available in the nation's regions. With such a successful example and proof that electrification is central to the quality of life and other modes of development including education and health care, the world must put more programs in place to increase access to electricity globally.
https://borgenproject.org/wp-content/uploads/logo.jpg
0
0
Lynsey Alexander
https://borgenproject.org/wp-content/uploads/logo.jpg
Lynsey Alexander
2020-03-16 01:30:53
2020-03-12 06:39:00
The Electrification of Vietnam