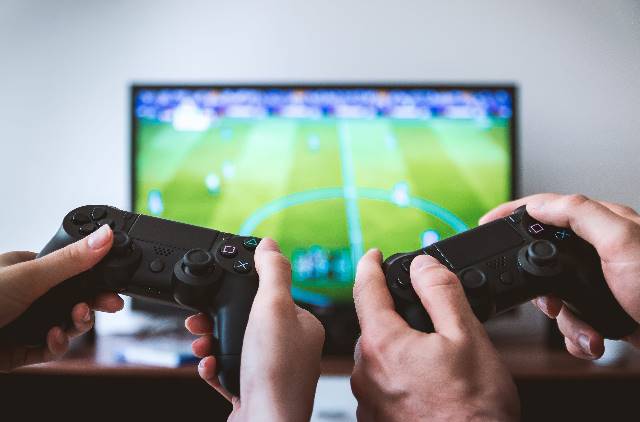 With the COVID-19 pandemic being a new reality for people all around the world, top medical experts have advised everyone to take a series of precautionary measures to protect themselves against the disease. This includes wearing a face mask, social distancing and regular handwashing. While many have successfully adapted these recommendations into their daily routines, one group that is particularly struggling to do so are young children. However, two Pakistani teenage brothers have put forth an out-of-the-box solution and created a video game to combat COVID-19 in Pakistan.
The Creators
Brothers 14-year-old Kenan Khan and 13-year-old Nabhan Khan, created a free video game to combat COVID-19, called Stop the Spread. They began developing the idea in February 2020 and released it in April 2020 because they observed that children had trouble remembering and adapting to the guidelines that are meant to protect them against COVID-19. The tasks of the Stop the Spread game, test children on the health guidelines put forth by the World Health Organization. This includes being able to identify symptoms and the difference between facts and myths regarding COVID-19 as well as protection and prevention measures that need to be taken to protect their chosen videogame avatar from being exposed to the virus. As each video gamer completes a task, he or she accumulates points and advances to the next level. Once the video gamer completes all six levels, he or she is considered a COVID-19 warrior and is deemed knowledgeable enough to protect themselves against COVID-19. This keeps children engaged in the game as well as well-informed.
Neither of the Khan brothers has been formally educated. However, they were able to use the vast resources available online to learn design, coding, simulation and animation as well as basic literacy and mathematics. 
Combating COVID-19 Through Video Games
Other children around the world have also begun to create video games of their own. Israel Smith, a 12-year-old from Georgia, redesigned Space Impact, an old cellphone game, to combat COVID-19. In the game, each player is assigned an avatar who is tasked to identify and kill the COVID-19 viruses. Throughout the game, the avatar and the viruses use speech bubbles to inform the video gamers about facts regarding the virus as well as health guidelines.
Recent COVID-19 game developments such as these, have inspired a global campaign called #PlayApartTogether to use video games to as a means to prevent the spread of COVID-19 globally.
Videogame companies have also partnered together to spread the World Health Organization's message by incorporating COVID-19 self-protection messages into videogames.
The Khan brothers' video game to combat COVID-19 just goes to show that even the youngest of minds have the power to make a big impact during unprecedented times. The creation serves as an inspiration to others and provides rays of hope amid a global pandemic.
– Rida Memon
Photo: pxfuel
https://borgenproject.org/wp-content/uploads/logo.jpg
0
0
Saiesha
https://borgenproject.org/wp-content/uploads/logo.jpg
Saiesha
2020-10-15 06:22:23
2020-10-15 06:24:51
Two Teens Create Video Game to Combat COVID-19