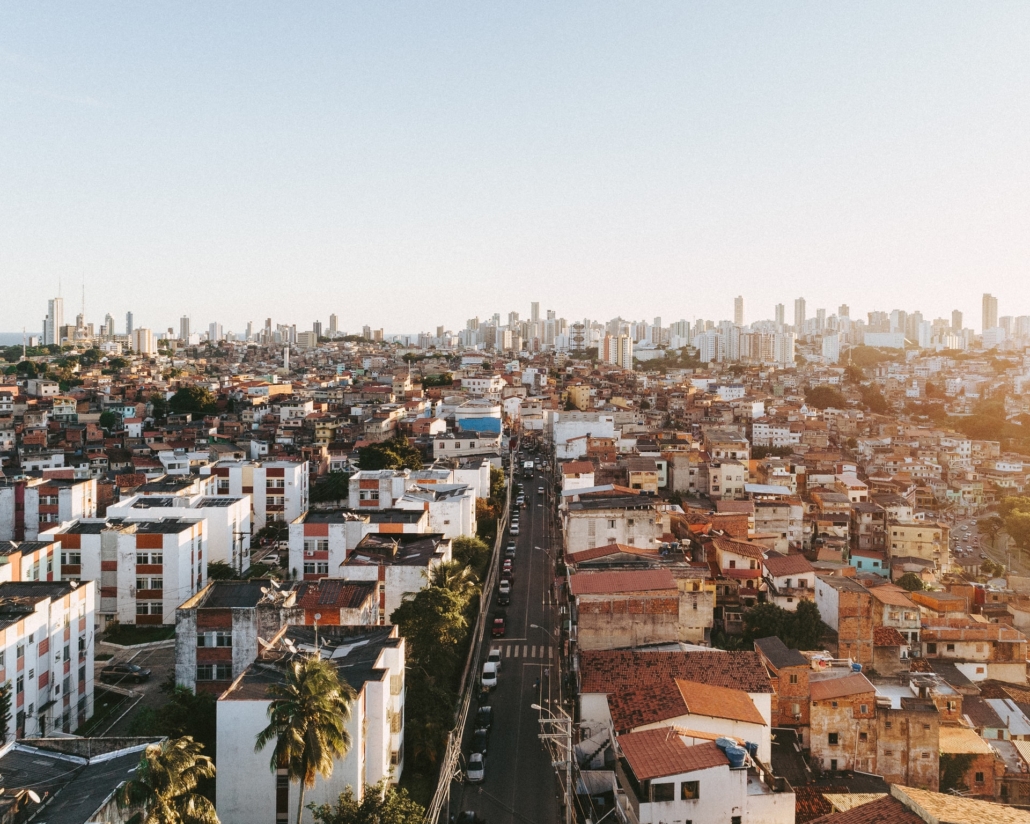 Despite Brazil's largely successful vaccine program, it is only now that Maré, Rio de Janeiro's largest complex of favelas, is experiencing mass vaccination against COVID-19. One thousand professionals vaccinated a significant portion of the population. In schools, "health centers" and other sites, these professionals look to vaccinate upwards of 30,000 people between 18 and 34 throughout the community. Organizer planned to give community members the AstraZeneca vaccine, which was produced by the Fiocruz institute.
Why the Vaccination Drive?
This effort is not permanent and cannot indefinitely supply vaccines. A primary goal of the effort is to conduct a study on the effects of mass vaccinations in such a large complex, which is home to widespread "poverty and violence" and often does not reap the same benefits as wealthier areas of Rio. In Maré, which contains 16 favelas, more than half of the inhabitants are under 30.
Maré has seen about 350 deaths since the pandemic began, but reporting difficulties in many other favelas often means that even official counts are artificially low. The study will utilize genomic sequencing to track variants and will seek to understand vaccine efficacy in the face of the virus evolving. Vaccinating Maré's favelas stands as a novel move. The study's uniqueness stems from its size, its target population and its location. Since rapid spreading can lead to a rise in variants, using a favela, rather than a hospital or health unit, is beneficial to research into variants.
Maré's Social Mobilisation
Along with the program, Maré's greatest strength in responding to the pandemic has been its social mobilization. Campaigns to reduce the number of deaths work through local media, social networks and word of mouth. The NGO Redes da Maré and the Mare Mobilization Front both work to inform and educate the public.
Since the beginning of the pandemic, the COVID-19 in Favelas Unified Dashboard recorded nearly 7,000 COVID-19-related deaths from nearly 100,000 cases. The dashboard focuses on the favelas of Rio de Janeiro. However, cases and deaths are both underreported, and the Unified Dashboard does not cover every favela, meaning that the actual death toll is doubtlessly much greater. For these reasons and more, vaccinating Maré's favelas remains a key priority.
Understanding the Dashboard
The dashboard began in April 2020 "when grassroots organizations participating in projects organized by Catalytic Communities (CatComm) began to report cases and deaths in virtual meetings of the Sustainable Favela Network (SFN)." CatComm began a reporting initiative through newspapers and word of mouth from community groups themselves. Other methods included individual outreach for data collection, outreach to local health clinics or through WhatsApp, and analysis of available data when accessible.
The initiative gained traction because of a catalyzing unwillingness by the government to "survey favelas." The dashboard was officially launched on July 7, 2020, according to its website, and has grown with each new press conference surrounding its progress. Campaigns like #VacinaPraFavelaJá have arisen to promote vaccination and have even enlisted figures like cartoonist Carlos Latuff.
Looking Forward
While the initiation of the vaccine process is a welcome one to many inhabitants of Maré, it has begun only after countless deaths and governmental neglect. The widespread nature and varied methods of the Unified Dashboard have meanwhile shown how collective action can keep communities afloat even in the absence of sufficient governmental intervention. Moreover, with strong community engagement and growing governmental support, vaccinating Maré's favelas could lead to a more secure and safe future in due time.
– Augustus Bambridge-Sutton
Photo: Unsplash
https://borgenproject.org/wp-content/uploads/logo.jpg
0
0
Lynsey Alexander
https://borgenproject.org/wp-content/uploads/logo.jpg
Lynsey Alexander
2021-09-19 01:30:03
2021-09-14 17:17:42
Rio de Janeiro is Vaccinating Maré's Favelas