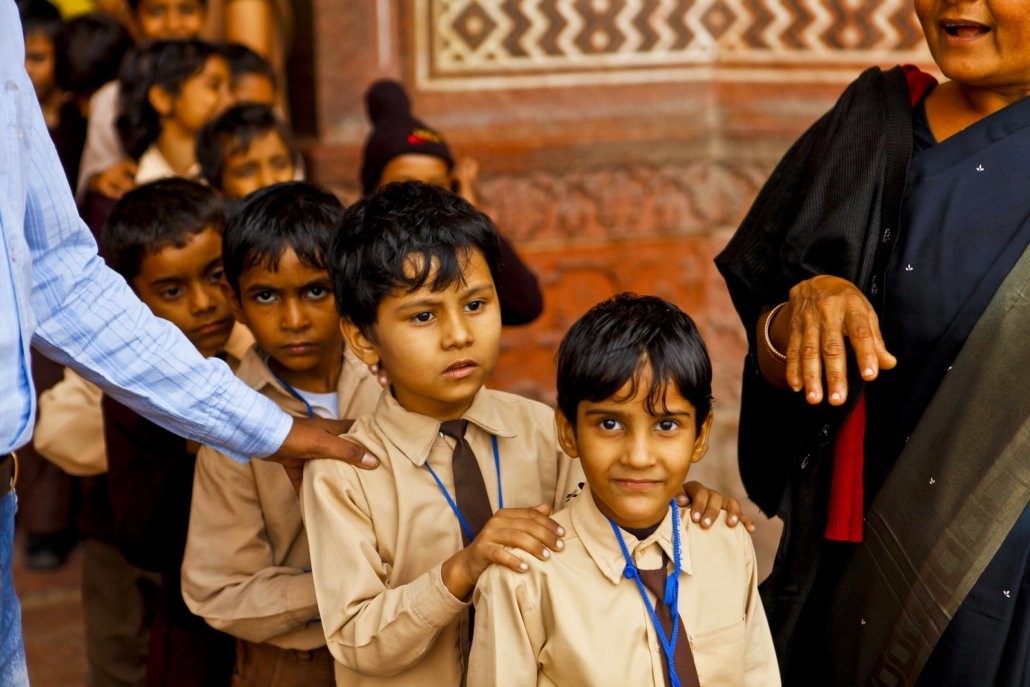 USAID programs in India began with the signing of the Emergency Food Assistance Act in 1951 and have since transitioned from emergency food aid to "infrastructure development, capacity building of key Indian institutions, support for the opening of the Indian economy and more," according to the USAID website. USAID programs in India have helped the nation progress in several areas, including health care, economic development, gender equality and infrastructure building.
USAID-THALI Project
The USAID-THALI (Tuberculosis Health Action Learning Initiative) became a necessity because, in 2016, India held the highest burden of tuberculosis globally with 2.7 million cases. In 2017, India's TB notification rate, defined as the diagnosis and reporting of TB, for new patients stood at about 2.15 million. To strengthen TB control efforts and facilitate the growth of the TB notification rate, USAID/India launched the USAID-THALI project in 2016.
USAID-THALI took "a holistic approach to TB control efforts," initially beginning with three states — Karnataka, Telangana and West Bengal. The goal was to "identify, apply and scale up successful, innovative approaches to addressing TB and multi-drug resistant TB."
The four-year USAID-THALI program eventually expanded its target to nine states across India. World Health Partners (WHP) led efforts in western and northern India and the Karnataka Health Promotion Trust (KHPT) led efforts in the south of India.
Positive Outcomes
WHP's website reports positive program outcomes. During the four-year span of THALI, the program has raised awareness of TB "among 3 million rural, tribal, urban slum and vulnerable populations." Furthermore, "more than 60,000 notified TB patients received support for contact tracing, treatment adherence and counseling across all project geographies."
The Mitchell Group and its local partner New Concept Information Systems performed a 10-week-long assessment of THALI's successes and shortcomings. In the first phase of THALI (2016-2017), the program succeeded in increasing "private sector notifications for presumptive TB cases in urban slums in the targeted cities of Bengaluru, Hyderabad and Kolkata." During the second phase (2018-2019), THALI was able to provide more than 9,400 TB patients in Northern India and more than 12,400 patients in Southern India with "patient-centered services." In 2019, TB notification rates in India rose by 16%.
Mariam Begum, a slum-dweller in Hyderabad, is one of USAID-THALI's success stories. At the age of about 17, she began experiencing TB symptoms. She reached out to a THALI health worker named Subhadra, who took her to a hospital for diagnosis and treatment. Due to malnourishment, Begum struggled with the TB treatment but followed through and recovered. Now, she uses her personal story as motivation for others to seek treatment and follow through.
USAID POWER
In 2019, USAID founded the "Producer Owned Women Enterprises (POWER)" project. POWER's purpose is to improve the livelihoods of women in India and facilitate gender equality and independence in India by allowing the growth of employment opportunities for marginalized women.
USAID's collaboration with the Industree Crafts Foundation under the Women's Global Development and Prosperity Initiative has positively impacted women across India through the POWER project. The project helps to establish female producer-owned enterprises to facilitate the economic independence of women.
By helping women to become micro-entrepreneurs, rural women are able to earn a steady income to rise out of poverty. "POWER also addresses restrictive social norms to increase support for women as entrepreneurs, working toward establishing their collective prosperity and dignity," according to the Industree Crafts Foundation Facebook page.
The Times of India said that "the project is a great example of the U.S. government's strong commitment [to the] economic empowerment of women in India…"
A child bride at the age of 14, Kavita is one of the many women benefiting from POWER. Greenkraft, a producer-owned company supported by POWER, initially employed Kavita as a production line worker. Greenkraft promoted Kavita to quality control just three months later because of her exceptional attention to detail and innovative ideas to help improve production.
USAID programs in India, like the POWER initiative, have transformed the lives of women like Kavita. She can now contribute financially "to rent farmland and pay for her children's education," the USAID website says.
Looking Forward
USAID programs in India such as USAID-THALI and USAID POWER are among a handful of programs that are helping India alleviate poverty and improve quality of life through a focus on health interventions and employment opportunities for the marginalized.
– Arijit Joshi
Photo: Flickr
https://borgenproject.org/wp-content/uploads/logo.jpg
0
0
Jennifer Philipp
https://borgenproject.org/wp-content/uploads/logo.jpg
Jennifer Philipp
2022-12-18 01:30:10
2022-12-13 23:13:04
USAID Programs in India