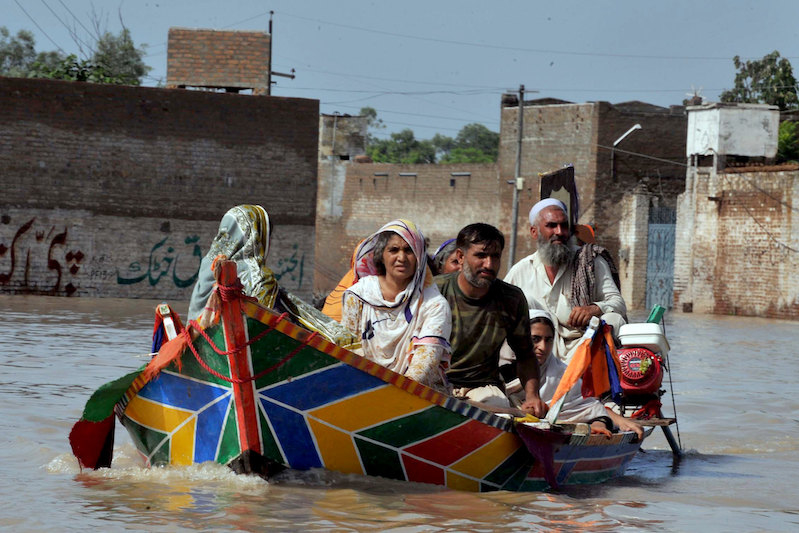 In 2015, U.N. Member States adopted the  Sustainable Development Goals (SDGs) for 2030. These goals provide a "blueprint for peace and prosperity for people and the planet." The 2030 Agenda for Sustainable Development forms a holistic plan to combat poverty, inequalities, poor health care, extreme weather patterns and more. SDG 2, in particular, aims for zero hunger. With extreme climatic conditions globally and the impacts of the Russia-Ukraine war, food insecurity levels are rising. As of September 2, 2022, floods in Pakistan have led to water submerging a third of the nation. Almost 1,200 people have died and 3,500 people have faced injuries. Pakistan's floods have affected 33 million people and 6.6 million of these people face severe impacts. Updates on SDG 2 in Pakistan provide insight into the impacts of the floods on the nation's progress toward zero hunger.
Updates on SDG 2 In Pakistan: Deteriorating Conditions
Around the globe, SDG progress reduced in 2021 due to slow economic recovery in low- and middle-income countries and the impacts of extreme weather conditions. Pakistan, being both a low-income country and a nation with vulnerability to climatic disasters, lags behind in terms of SDG progress. In 2021, Pakistan ranked 125 out of 163 on the SDGs index and had a score of 59.3, which is lower than the region's average of 65.9.
One of the updates on SDG 2 in Pakistan is that, especially amid the Russia-Ukraine war, food insecurity has burdened an already struggling economy. The recent floods have exacerbated food insecurity in Pakistan.
Significantly higher rainfall has negatively impacted agricultural lands and livestock as well as transport infrastructure, reducing food access and raising food prices. As of September 22, 2022, 755,000 livestock had died nationwide and 1.9 million people are in need of food and agricultural aid. The United Nations Office for the Coordination of Humanitarian Affairs (OCHA) Humanitarian Advisory Team also estimates that "73% of households in areas of flooding have inadequate resources to buy food." Exacerbated food insecurity means Pakistan has taken a step backward in SDG 2 progress.
The Progress
However, not everything is ill-boding: Pakistan's overall score on the SDGs index rose from 52.95 in 2015 to 63.10 in 2020, indicating significant progress. On a positive note, one of the updates on SDG 2 in Pakistan is that the nation saw an increase of "28.2[%] from the baseline" in several goals, including zero hunger, from 2015 to 2020.
In 2018, Pakistan's government started working with the World Food Programme (WFP) to implement programs to reduce hunger across the nation in order to make progress toward SDG 2. These efforts include supplying food and nutrition aid after disasters to the most vulnerable groups through cash and food transfers. In 2019, the United Nations Human Settlement Programme started working with the Pakistani government to "restrict conversion of prime agricultural land into other uses."
In September 2022, OCHA reported that the "lead agencies in food security and the agricultural sector" have supplied "food assistance and livelihood support" for around 410,000 people in Pakistan's most flood-affected provinces.
Pakistan's government also took immediate action to aid flood-affected households: $173 million in cash transfers to 1.5 million households. With the help of the U.N., Pakistan "launched a multisectoral flood response" initiative to assist 5.2 million individuals for at least six months. This program includes an agenda to restore livelihoods dependent on crops and livestock.
Looking Ahead
In response to the extreme weather patterns, in May 2022, Prime Minister Shehbaz Sharif created a task force focused on mitigating the effects of the adverse weather and had a meeting in August 2022 on the swift "implementation of climate adaptation policies." The prime minister acknowledged the urgency of the situation in a tweet once the meeting ended: "Gone are the days when climate change was the subject of drawing room discussions. It is affecting our everyday life. Food and water security [are] directly linked to climate hazards."
In order to ensure Pakistan's progress in SDG 2 and other goals, mitigating the effects of climatic hazards is key as is strengthening the country's resilience to shocks.
– Samyukta Gaddam
Photo: Flickr
https://borgenproject.org/wp-content/uploads/logo.jpg
0
0
Naida Jahic
https://borgenproject.org/wp-content/uploads/logo.jpg
Naida Jahic
2022-12-09 07:30:53
2022-12-07 06:33:15
Updates on SDG 2 in Pakistan Amid Floods