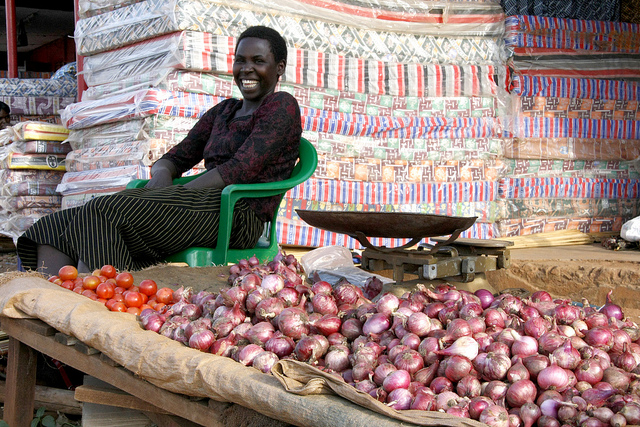 Uganda, a landlocked country in East Africa, has a population of 41.49 million as of 2017. The country's capital is Kampala and its current president is Yoweri Museveni, who has ruled uninterrupted since he was first elected in 1986. Uganda is a member of the United Nations Development Programme (UNDP) and it strives to emphasize women's empowerment in Uganda with its Sustainable Inclusive Economic Development (SIED) program. With the UNDP, Uganda partners with UN Women and supports the UN's Sustainable Development Goals (SDGs), one of which works towards achieving gender equality and empowerment among women.
Although Uganda has worked extensively to empower women in the country, it still has progress to make, says Syda Bbumba, a very prominent female politician in Uganda. Bbumba is the first woman to serve as the Minister of Finance, Planning, and Economic Development in the country. Bbumba recognizes the important improvements that have been made for women's empowerment in Uganda, but she also calls attention to the support that is still needed to aid women in entrepreneurship. Due to the fact that most property in Africa is owned by men, women lack sufficient access to capital, markets, and collateral, all of which are necessary in helping them grow their businesses. Bbumba recognizes this issue and highlights the need to fix it.
Another area in which the country can improve is through its education. Although the enrolment of girls that attend schools in Uganda is 60 percent (compared to 40 percent among boys), many girls still drop out to work at home due to issues regarding poverty. In other cases, girls drop out to enter into early marriages. The Universal Primary Education (UPE) is working to combat this issue, and has since seen a rise in enrolment rates in Uganda.
In regards to women in government in Uganda, the amount of women that made up the cabinet rose from 23 percent in 2006 to 28 percent in 2011. Similar progress was made among senior ministers, a group that experienced a four percent increase in the number of women who served in these positions. However, there is still progress to be made in the Executive branch, which as of 2011, had yet to reach its 30 percent quota of women serving in this department. An additional area that Bbumba calls attention to is the need for funding in order to help women grow their businesses.
Though there are still issues with women's empowerment in Uganda, many people and organizations are striving to remedy these problems and have made considerable progress. Influential politicians and organizations alike, such at the Hunger Project, recognize that empowering women creates more resilient communities because when women are supported, health among families increases, as does incomes and the amount of children that attend school.
– Haley Rogers
Photo: Flickr
https://borgenproject.org/wp-content/uploads/logo.jpg
0
0
Borgen Project
https://borgenproject.org/wp-content/uploads/logo.jpg
Borgen Project
2017-11-23 01:30:35
2019-11-20 07:19:37
Women's Empowerment in Uganda