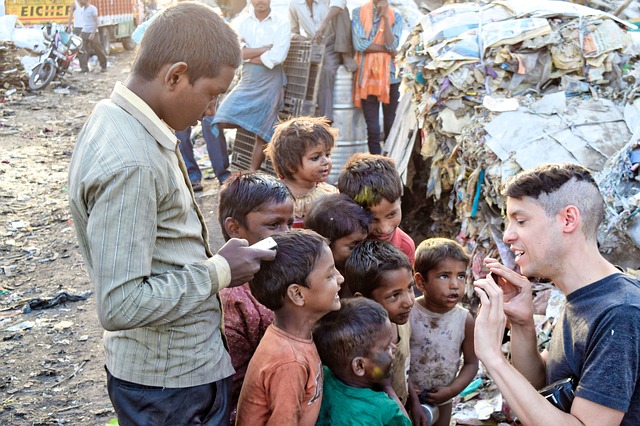 In 2015, the United Nations (UN) created the Sustainable Development Goals, a group of 17 goals that aimed to create an equal and prosperous society. Many of the goals are centered around ending discrimination, providing quality education to all, and other measures to improve equality. However, the most important goal out of the 17 developed is to end global poverty by 2030, which would significantly impact the lives of billions around the world. With America having the strongest economy in the world, even during the pandemic, the U.S. has many ways to reach this goal and finally end global poverty.
Provide Natural Resources
Currently, the U.S. holds the greatest amount of natural resources in the world, especially oil and natural gas. These resources are extremely important to help those in other countries. For instance, in countries without access to electricity, life expectancies are 20 years shorter. Electricity is necessary to provide better education, improve food supplies, upgrade healthcare and so much more. Thus, by improving electricity, America can provide the resources necessary for families to survive and potentially end global poverty by 2030.
Similarly, while electricity is essential to uplift people in developing countries, it also provides profits to America itself. The most important of these benefits is that when the U.S. exports more energy, allied countries have to rely less on authoritarian countries such as Russia and China. This helps reduce prices for these countries to purchase energy and improves confidence in the energy supply. For America, it means that trade will boost the economy and will invest in American citizens.
Improve COVID Aid
In countries across the globe, COVID has been surging due to a lack of vaccines. In fact, in Africa, the number of cases rose by 39% in June 2021. Similarly, at least 20 countries in Africa have experienced a third wave of infections. Nevertheless, wealthier nations have only promised to deliver vaccines to Africa by 2023, prolonging the spread of COVID throughout the continent.
While the U.S. has tried to stop the spread of COVID-19 in Africa, they failed in 2020 to meet the requirements for a sustainable recovery. For example, out of the $9.5 billion that the U.S. was required to contribute as part of a 2020 COVID global response, they only contributed $3.8 billion. In fact, in countries like Bangladesh and the Philippines, the U.S. only contributed 27.2% of the necessary funds.
However, in 2021, America has made many improvements to its foreign policy to aid countries in fighting COVID. The most significant of these is the $11 billion of foreign aid issued as part of the American Rescue Plan in March 2021. Furthermore, the U.S. has provided over $2 billion to COVAX, an organization that provides COVID vaccines to 92 low-income countries. With the vaccines helping potentially millions of people, the U.S. is aiding these countries to exit the current pandemic-induced recession. Although this effort likely won't be able to end global poverty, America is providing a strong foundation for families in low-income countries.
Help Children in Poverty
Even though billions of adults live in poverty, children are twice as likely to live in poverty. Over 1 billion children worldwide are multidimensionally poor, meaning that they have no access to education, nutrition, housing, water, and more. Children who experience multidimensional poverty die at twice the rate of their peers from wealthier families.
To address this, the United States needs to recognize the flaws currently in place with regards to aiding children. For instance, only 2.6% of humanitarian funds go to education, stifling 128 million children from going to school and having the necessary abilities to succeed in the future. Financial contributions by the U.S. could help millions achieve a quality education. With better education, these students will have the resources to economically support themselves and ultimately lift themselves out of poverty.
While economic problems continue to persist, especially during the pandemic, the U.S. can help millions of families. If the U.S. uses its economic might, it could finally remove burdens for families and end global poverty.
– Calvin Franke
Photo: Pixabay
https://borgenproject.org/wp-content/uploads/logo.jpg
0
0
Kim Thelwell
https://borgenproject.org/wp-content/uploads/logo.jpg
Kim Thelwell
2021-09-08 08:12:53
2021-09-20 00:53:47
3 Ways the U.S. Could End Global Poverty by 2030