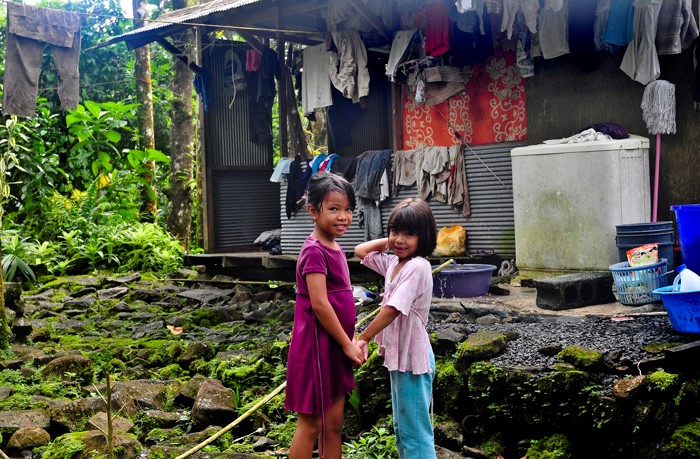 Timor-Leste, formerly known as East Timor, is a small nation located in the expansive seas of Southeast Asia. As one of the youngest countries in the world today, it holds its fair share of successes and problems. Homelessness in Timor-Leste is one of these problems, which is an issue common in many countries.
Homelessness in Timor-Leste is unique due to the several social, historical and political factors contributing to housing insecurity in this country. Though organizations such as UNICEF and United Nations Transitional Administration in East Timor (UNTAET) have implemented efforts to combat this quandary, much work still remains in order to eradicate homelessness. Listed below are eight facts about homelessness in Timor-Leste.
8 Facts About Homelessness in Timor-Leste
Timor-Leste separated from Indonesia in 2002, making it the first country to gain independence in the 21st century. With this, the country had much to sacrifice. In 2006, factional fighting within Timor-Leste resulted in the loss of many lives and left as many as 150,000 citizens homeless.
During the fight for independence, Timor-Leste faced many challenges in regard to housing security. In 1999, military turmoil caused the destruction of nearly 70% of the nation's housing stock (approximately 85,000 houses). Though UNTAET was able to provide temporary shelters for displaced individuals, the government continuously struggled to fund and reconstruct housing to satisfy this high demand for permanent residences.
Internal military conflict has also contributed to the displacement of individuals from their homes. By April 2008, the sporadic conflicts (including arson/looting) in the capital, Dili, had resulted in several thousands of people leaving their homes in fear of violence. A third of these displaced individuals remained in humanitarian camps within Dili, while the remaining people moved to rural districts.
The effects of the 2006 crisis are longstanding. Between 1999 and 2013, the Timorese government and various NGOs/humanitarian organizations have helped move 92,000 displaced individuals into secure housing. Thousands still face uncertain futures in 80 resettlement camps across the country. As of 2015, approximately 22,000 individuals still reside in four main camps in the country and lack access to secure housing.
Timor-Leste had vastly improved its policies in its initial response to the housing crisis. In December 2007, the government created a national recovery strategy, Hamutuk Hari'I Futuru (Together Building the Future), in order to overcome the 2006 displacement crisis. This allowed citizens to claim a $4,500 recovery grant to fix damages on their property. The government also offered transitional shelter to those who were open to temporary relocation. Overall, this strategy was fairly effective. By 2008, 28 camps in Dili closed.
As of 2008, the Norwegian Refugee Council (NRC) and Timorese government had built 667 transitional shelters. This offer improved living conditions and facilities (i.e. electricity, cooking facilities, etc.) previously unavailable at camps. Sanitary conditions also significantly improved. Though still prone to flooding/landslides, these shelters overall lessened possible disease outbreaks and vulnerabilities in displaced populations.
By 2012, CARE and WaterAid implemented the MAKA'AS (Mudansa Klimatica iha Ambiente Seguru – Climate Change in a Secure Environment). This project aimed to improve resilience against the effects of environmental challenges for six villages in the Liquiça District of Timor-Leste. This allowed individuals to improve access to safe drinking water, improve sanitation in their homes and implement land management practices to reduce landslide risks/housing vulnerability. Between July 2012 and March 2015, this project had helped 1,525 households within the district.
National poverty in Timor-Leste rate has declined from 50.4% in 2007 to 41.8% in 2014. Nationwide improvements to accessing basic needs, education and healthcare resources have allowed Timor-Leste to tackle poverty and homelessness at a faster rate than many other countries. In homes, electricity connection has jumped to 36% in 2007 to 72% in 2014. In this time, child education has also jumped from 58% to 83%. Since 2008, there have been continuous improvements in nationwide living standards due to changes in public policy and foreign aid.
As shown these facts show, the housing predicament in Timor-Leste is extremely complex and difficult to resolve quickly. While the Timorese government and various humanitarian organizations have made multiple commendable efforts to combat homelessness in the country, the issue requires more work.
The displacement of many individuals from their original homes has caused countless land and property disputes. Resolving these issues requires a sophisticated legal framework. Moreover, many displaced individuals lack secure work opportunities as well as access to basic health and social services.
While the displaced individuals remain strong and resilient through these times, additional legal, social and infrastructural changes must occur to provide long-term solutions to homelessness in Timor-Leste. Nevertheless, throughout the past 10 years, this country has made promising improvements in living standards for its citizens.
– Vanna Figueroa
Photo: Flickr
https://borgenproject.org/wp-content/uploads/logo.jpg
0
0
Kim Thelwell
https://borgenproject.org/wp-content/uploads/logo.jpg
Kim Thelwell
2020-09-04 08:43:40
2020-09-04 08:43:40
8 Facts About Homelessness in Timor-Leste