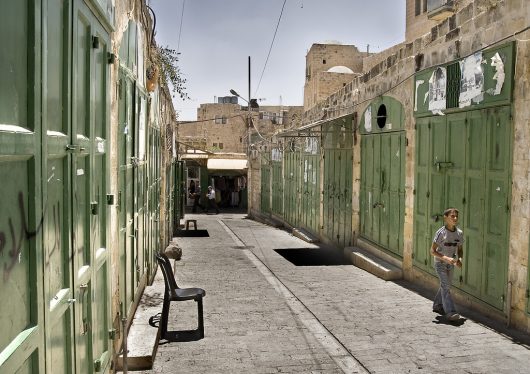 The 1948 Arab-Israeli conflict marked the beginning of a long journey for Palestinians. During the war, approximately 700,000 Palestinians fled their homes in what is now Israel and the Occupied Palestinian territories and became refugees. Following the 1948 war, the United Nations Relief and Works Agency for Palestinian Refugees (UNRWA) was established by the U.N. General Assembly to provide relief and works programs for Palestinian refugees.
The UNRWA defines Palestinian refugees as "persons whose normal place of residence was Palestine during the period 1 June 1946 to 15 May 1948, and who lost both home and means of livelihood as a result of the 1948 conflict." The definition was later expanded to include all descendants of male Palestinian refugees, including adopted children. Consequently, 68 years after the 1948 war and subsequent conflicts and uprisings, the number of Palestinian refugees has ballooned from 700,000 to roughly 5 million.
Most of the refugees sought asylum in neighboring Arab countries, where temporary camps were established and have since become permanent settlements. Nearly one-third, or 1.6 million, of Palestinian refugees live in 58 camps in the Gaza Strip, the West Bank, Syria, Lebanon and Jordan. The remaining two-thirds primarily live in or near the cities of host countries and territories, including those internally displaced in Israel and the Occupied Palestinian territories.
Gaza Strip
The Gaza Strip is a tiny enclave on the eastern coast of the Mediterranean Sea bordering Israel and Egypt. The territory has a population of 1.7 million, of which 1.3 million are registered Palestinian refugees. Subject to a blockade on all sides, residents of Gaza have severely restricted freedom of movement, and Gaza is one of the most densely populated places on earth.
Continuous conflict between Hamas and Israel has also worsened the conditions within the Gaza Strip and has internally displaced thousands since the original 1948 conflict. As a result, 80% of the population is dependent on international assistance, and the eight refugee camps regularly face shortages of food, clean drinking water, medicine and opportunities to lift themselves out of the camps.
West Bank
The West Bank is an Israeli occupied territory located between Israel and Jordan with a population of 2.7 million. There are nearly 775,000 registered refugees living in the territory, mostly living in major towns and rural areas. However, around a quarter of the registered refugees live in 19 camps scattered throughout the territory. Although conditions are generally better than Gaza, refugees living in camps in the West Bank also face squalid living conditions and major freedom of movement restrictions.
Syria
Following the 1948 Arab-Israeli conflict, thousands of Palestinians fled to Syria where they were generally welcomed and treated well. They were granted the same duties and responsibilities as Syrian citizens, other than political rights and nationality. As a result, by 2003 there were over 400,000 Palestinian refugees in Syria living in nine camps and in Syrian cities.
Syria's ongoing civil war has severely exacerbated the plight of Palestinian refugees in the country, leaving many in besieged or hard to reach areas. Before the conflict began in 2011, UNRWA estimated there were 526,000 registered Palestinian refugees in the country. Today, many of the camps have been deserted or destroyed, and the refugees that remain in Syria continually experience a deterioration of humanitarian conditions. For instance, the Yarmouk Camp, located just outside Damascus and home to roughly 160,000 Palestinian refugees prior to the war, recently experienced fierce clashes between rebel groups, ISIS and the Syrian Army. The fighting left nearly 18,000 refugees without food, water and medical supplies, and resulted in a severe Typhoid outbreak.
Lebanon
Situated on the Mediterranean Sea between Israel and Syria, Lebanon has a population of 6.2 million, of which 450,000 are registered Palestinian refugees. The country is also home to thousands of undocumented and unregistered Palestinians, with estimates ranging from 10,000 to 40,000. Overall, Palestinians are thought to make up 10% of the total Lebanese population.
Around half of all Palestinian refugees in Lebanon reside in 12 refugee camps. Although many of these camps have existed for decades, they routinely suffer from high rates of poverty, unemployment and other issues such as overcrowding and lack of sufficient infrastructure. Those living outside the registered Palestinian refugee camps suffer continued discrimination, are denied basic rights and are even barred from working in certain professions. Consequently, Lebanon has the highest percentage of Palestinian refugees living in abject poverty among all other countries and territories UNRWA operates in.
Jordan
Jordan shares a border with Iraq, Israel, Saudi Arabia, Syria and the West Bank, and has a population of 8.2 million. Jordan is home to the highest number of Palestinian refugees, with 2.1 million registered and thousands more that have fled Palestinian refugee camps in Syria. Palestinians account for approximately a quarter of the total Jordanian population.
Most, but not all, Palestinian refugees have been granted full Jordanian citizenship and have been well integrated into society for decades. However, nearly 370,000 are settled in ten camps throughout the country. An additional 10,000 that have crossed the border from Syria live in camps along the border that have increasingly dire conditions and residents are prohibited from leaving.
Originally forced to flee fighting in the 1948 Arab-Israeli conflict, Palestinian refugees have long endured turbulent and unstable conditions since leaving home. Many have fled war only to be met with more violence and conflict in places such as Gaza, Lebanon and Syria. Many are faced with severe human rights violations and are denied freedom of movement, leaving many to be born, live and die in the same place. In addition to these issues, the right of refugees to ultimately return to their homeland remains a major obstacle to the Israeli-Palestinian peace process.
For now, Palestinians remain part of the harrowing refugee crisis of the 21st century.
-Brendan Hennessey
Photo: Flickr
https://borgenproject.org/wp-content/uploads/logo.jpg
0
0
Borgen Project
https://borgenproject.org/wp-content/uploads/logo.jpg
Borgen Project
2016-12-13 01:30:40
2020-06-03 16:42:34
Where are the Palestinian Refugee Camps?