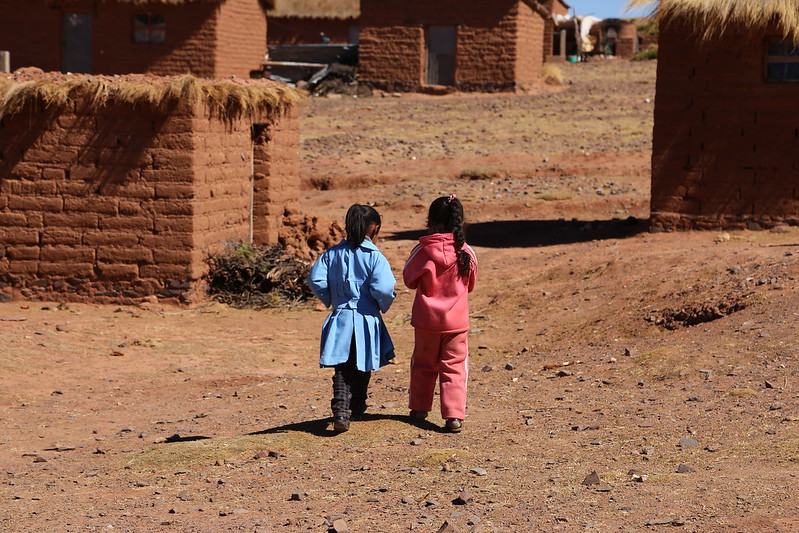 In 2021, the World Bank reported that national poverty in Bolivia was around 36.3%, with extreme poverty standing at 11%. The key responsible factors include the lack of human development and an ever-increasing unemployment rate. Also, ongoing socio-economic issues alongside a lack of education threaten the country's economy and future.
The State of Education in Bolivia
Despite completing primary education, the majority of Bolivian students do not continue to secondary education. Increasing poverty rates have also affected children's access to education. In 2014, the country passed legislation permitting child labor for children up to 10 years old and above. This led some families to prioritize their children's work over their education.
In March 2023, 140,000 public school teachers participated in Bolivia's largest strike since 2019. Outrage over a new curriculum that requires teachers to work additional unpaid hours prompted the strikes. Teachers are demanding an increase in the education budget, wages, and staff. With strikes becoming more common, students often have no one to teach them. This, in turn, impacts the education of Bolivian children negatively.
Malnutrition in Bolivia
Approximately 16% of children in Bolivia experience chronic malnutrition. Also, more than one in four children under 5 years old suffer from growth stunting due to chronic malnutrition, representing the highest rate in any Latin American nation. The country's agricultural production has been stagnant, causing food insecurity among families, with 30% of households experiencing food shortages for more than three months a year. As a result, children are affected physically and academically, with many having to walk long distances to school on empty stomachs. Going through such levels of physical stress often impacts concentration levels among affected children.
Unemployment in Bolivia
In 2019, the unemployment rate in Bolivia was 3.7%, but it increased to 7.9% in 2020. The World Bank reported a drop to 5.1% in 2021. The low productivity of small-scale farming, droughts and decreasing product quality have caused a shrinkage in revenue generation in this sector. Poor infrastructure has also negatively affected the transportation of goods. Bolivia's human development index ranking was 118 in 2021, indicating a lack of equal human development and underscoring the country's poor economic state. According to the World Bank, Bolivia's GDP per capita was $3,345 in 2021.
Poverty Alleviation Efforts
Sustainable Development Goals Fund (SDGF), an independent organization, partnered with the United Nations International Children's Emergency Fund (UNICEF), World Health Education (WHO) and the United Nations Industrial Development Organization (UNIDO) to implement the "Bolivian Government's Zero Malnutrition Multi-sectoral Programme (PMD-C)" in the Andean region of Cochabamba. The program had three components: integrating nutritional activities into communities, educating and strengthening agricultural capabilities and improving the nutritional status of families. Following this intervention, reports indicate that 21,489 children, pregnant women, and breastfeeding women gained better access to food of increased quality and quantity, there was a 50% reduction in anemia among children, and chronic malnutrition in children aged 6-23 months decreased by 30%.
In 2013, the World Bank supported the La Paz municipality in improving access to secondary education (as well as retention) for more than 10,000 at-risk students. It constructed and renovated approximately 240 classrooms, supplied learning equipment, supported staff and strengthened education management for primary and secondary schools in the area.
The Secondary Education Transformation Project financed an incentive program for students at risk of dropping out to help improve retention rates in secondary education levels. Collaboration with the Bolivian Salesian University led to the development and implementation of a postgraduate degree program. The partnership led to the construction of 19 buildings, benefiting more than 10,000 students and 11,000 staff members who were fully equipped and supported. These educational buildings are still in use as of April 2023. The aim is to reduce poverty in Bolivia for future generations.
Brighter Future for Bolivia
Bolivia has struggled with poverty due to inadequate and unequal education, chronic malnutrition, and persistently high unemployment rates even after the COVID-19 pandemic. Nevertheless, ongoing efforts are underway to improve Bolivia's current situation. Organizations like UNICEF, WHO and UNIDO have implemented programs that aim to reduce malnutrition in the country. Also, the World Bank has been providing financial support to Bolivia's education system. Local and humanitarian organizations are working to strengthen communities, promote a more sustainable economy and create a brighter future for Bolivia.
– Joshua Rogers
Photo: Flickr
https://borgenproject.org/wp-content/uploads/logo.jpg
0
0
Jennifer Philipp
https://borgenproject.org/wp-content/uploads/logo.jpg
Jennifer Philipp
2023-05-13 01:30:08
2023-05-12 16:33:21
Everything You Need To Know About Poverty In Bolivia