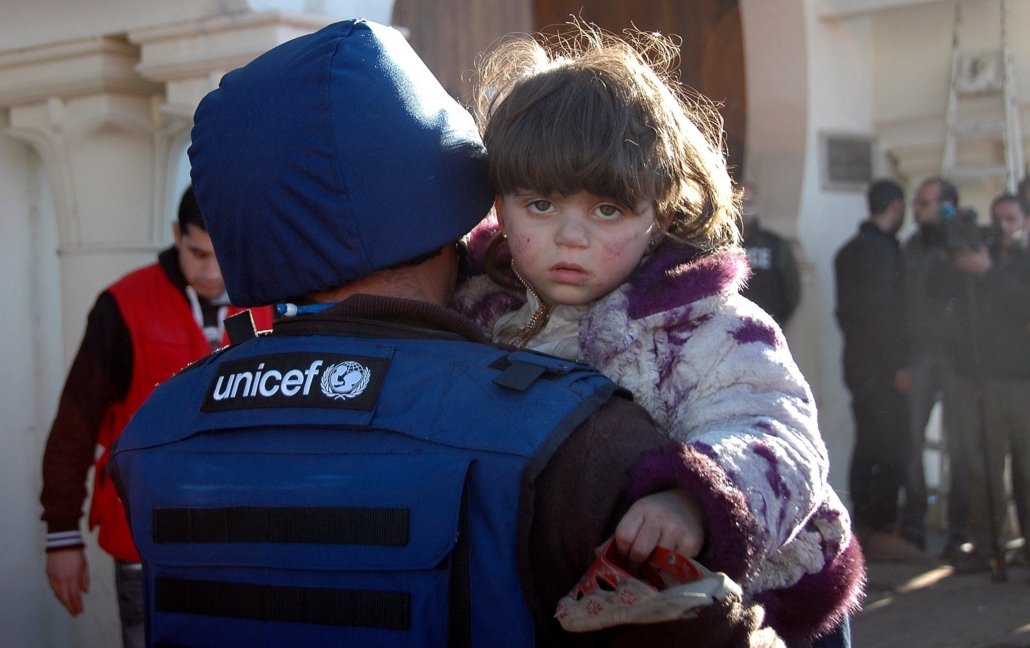 Lebanon is currently experiencing an economic crisis that, according to the World Bank, is one of the most severe economic crises worldwide since the 19th century. The impact of the crisis is widespread. More than 70% of Lebanon's population currently lacks access to basic necessities such as food. Not even the wealthy are insulated from the impact of the current crisis, as previously affluent families are being pushed into poverty. Syrian refugees in Lebanon are particularly vulnerable to the crisis.
The Status of Syrian Refugees in Lebanon
Approximately 1.7 million refugees are believed to be living in Lebanon as of 2020, with 1.5 million originating from Syria. Of these Syrian refugees, more than 80% are not legal residents, placing them in a precarious position. Syrians who have legal status either entered the country before 2015 or have a sponsor in the country. These Syrians must also pay a $200 fee every year. Lebanon practices non-refoulement of refugees, which should protect the right of Syrian refugees to live in Lebanon. However, the Lebanese government implemented policies that streamlined the process for Syrians to leave Lebanon in 2020 and expressed interest in having Syrian refugees return to their country of origin.
Syrian refugees in Lebanon often struggle to access services such as educational opportunities despite having the legal right to attend public schools. Because they typically live in temporary or informal housing, it can be difficult for non-governmental organizations (NGOs) to locate Syrian refugees in order to help them. Factors such as language barriers can also present a challenge to Syrian refugees. Approximately 90% of Syrian refugees in Lebanon live on less than half of the Lebanese minimum wage.
Syrian Refugees in the Lebanese Economic Crisis
Due to political instability, debt, banking problems and economic stagnation, Lebanon entered its current crisis in October 2019. Prior to October 2019, approximately 55% of Syrian refugees in Lebanon lived in poverty, demonstrating that the Syrian refugee community needed support even prior to the crisis. Today, approximately 90% of Syrian refugees live in extreme poverty, showing a significant increase in poverty levels during the economic crisis.
As poverty levels among Syrian refugees in Lebanon increased, the value of Lebanon's currency, the Lebanese pound, decreased. Between 2019 and 2021, Lebanese food prices increased by 402%. Consequently, Syrian refugees who generally struggled to afford basic necessities prior to the start of the crisis now have even less purchasing power. Syrian refugees in Lebanon are accumulating debt because they lack the funds to buy everyday necessities. Even for Syrian refugees who can afford everyday necessities, accessing products, such as medication, is proving difficult as pharmacies face shortages.
Not all refugees are equally impacted by the crisis. Syrian refugee households headed by women experience disproportionately high rates of food insecurity. Children in these households are particularly vulnerable to the crisis. Unfortunately, Lebanese child labor rates nearly doubled between 2019 and 2020. Additionally, the rate of child labor is higher in Syrian refugee households headed by women than in households run by men.
The economic crisis is also contributing to anti-refugee sentiments. Prior to the start of the crisis, Lebanese politicians used the pending economic crisis to justify anti-refugee rhetoric. As economic conditions deteriorate for the entire country, native Lebanese people blame Syrian refugees for taking their opportunities away.
Providing Aid for Refugees
Several organizations provide support for Syrian refugees in Lebanon. Organizations such as the World Food Programme (WFP) and the United Nations High Commissioner for Refugees (UNHCR) are longstanding aid providers for refugees living in Lebanon. UNHCR Lebanon has prioritized humanitarian assistance to Syrians through cash cards, vouchers and ATM cards in order for them to secure basic necessities at local markets. These purchases, in turn, stimulate the local economy. In 2018, the UNHCR provided cash support of $175 per month to nearly 33,000 Syrian households. Similarly, the WFP provides food assistance to Syrian refugees and struggling Lebanese by providing e-cards credited with $27 at the start of each month so that individuals can buy food from local stores.
As poverty increases in the country, the need for aid to the general population is increasing. With cities such as Tripoli facing poverty rates as high as 85% among their residents, the Lebanese government is focusing on providing widespread relief for the population. The Lebanese parliament recently approved measures to support more than half a million families in Lebanon, fortunately including Syrian refugees.
– Caroline Kuntzman
Photo: Flickr
https://borgenproject.org/wp-content/uploads/logo.jpg
0
0
Borgen Project
https://borgenproject.org/wp-content/uploads/logo.jpg
Borgen Project
2021-08-04 01:30:01
2021-08-04 05:50:40
Syrian Refugees in Lebanon and the Economic Crisis