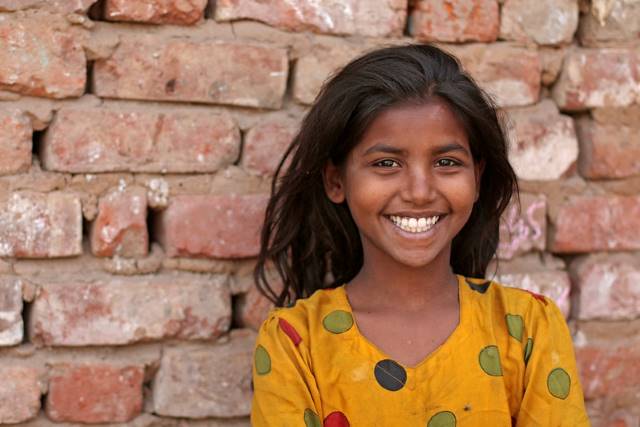 The COVID-19 pandemic has brought with it physical, social and economic impacts that have been felt worldwide. Developing countries, in particular, are more vulnerable to the effects of COVID-19. Furthermore, women and children are disproportionately affected by the impacts of COVID-19. In September 2020, UNICEF called on the international community to take action "to prevent this health crisis from becoming a child-rights crisis." UNICEF's pledge to help children during the COVID-19 pandemic targets 192 vulnerable countries.
The Impact of COVID-19 on Children's Health
Children are not as vulnerable to the direct physical impacts of COVID-19, but nevertheless, children worldwide suffer from the indirect impacts of COVID-19. The BBC reports that in South Asia, the disruption of essential services such as nutrition and immunization programs has led to 228,000 deaths of children younger than 5. During COVID-19, "the number of children being treated for severe malnutrition fell by more than 80% in Bangladesh and Nepal."
Furthermore, "immunization among children dropped by 35% and 65% in India and Pakistan respectively." In 2020, across South Asian nations, India experienced the highest increase in child mortality at 15.4%. The COVID-19 virus has abruptly halted many essential programs and services that helped safeguard the lives of vulnerable children in developing countries.
The disruption of health services has also affected adolescents battling diseases such as typhoid, malaria, HIV/AIDS and tuberculosis. The BBC reports almost 6,000 deaths across South Asia stemming from the inability to access the required treatment. The deficiency in medical services also resulted in 400,000 unwanted pregnancies in teenagers due to inadequate access to contraception.
Child Labor and Child Marriage
The COVID -19 pandemic has resulted in widespread unemployment and reduced household income, causing a rise in cases of child labor, reports Human Rights Watch. Parental deaths stemming from COVID-19 leave children orphaned, unable to have their basic needs met. UNICEF warns the international community that "school closures, economic stress, service disruptions, pregnancy and parental deaths due to the pandemic are putting the most vulnerable girls at increased risk of child marriage." The organization estimates that 10 million more girls are now at risk of child marriage due to the impacts of COVID-19.
The Impacts of School Closures
At the peak of COVID-19 in 2020, 91% of all students across more than 188 countries could not receive an education due to school closures. School closures deprive children "of physical learning opportunities, social and emotional support available in schools and extra services such as school meals." Children from disadvantaged backgrounds face more barriers than children from more affluent families. These vulnerable children are at risk of losing the most in terms of educational progress.
The UNICEF Pledge
UNICEF has committed to work alongside "governments, authorities and global health partners" to ensure medicines, vaccines, nutritional resources and other vital supplies reach the most vulnerable people. UNICEF is prioritizing safe school reopenings, ensuring all safety protocols are in place. Where schools cannot reopen, UNICEF is working to develop "innovative education solutions" and provide remote learning support.
Since a lack of internet connectivity and electricity presents a barrier to online learning in impoverished communities, UNICEF has committed to " bridge the digital divide and bring internet connectivity to 3.5 billion children and young people by 2030." UNICEF is also working with governments and partners to ensure that children's rights form a central part of COVID-19 response plans.
As the pandemic continues, the future is still unclear. During an unprecedented global crisis, UNICEF's pledge to help children during COVID-19 shows its ongoing commitment to upholding children's rights globally.
– Jessica Barile
Photo: Flickr
https://borgenproject.org/wp-content/uploads/logo.jpg
0
0
Lynsey Alexander
https://borgenproject.org/wp-content/uploads/logo.jpg
Lynsey Alexander
2021-08-01 01:30:36
2021-07-28 04:48:50
UNICEF's Pledge to Help Children During COVID-19