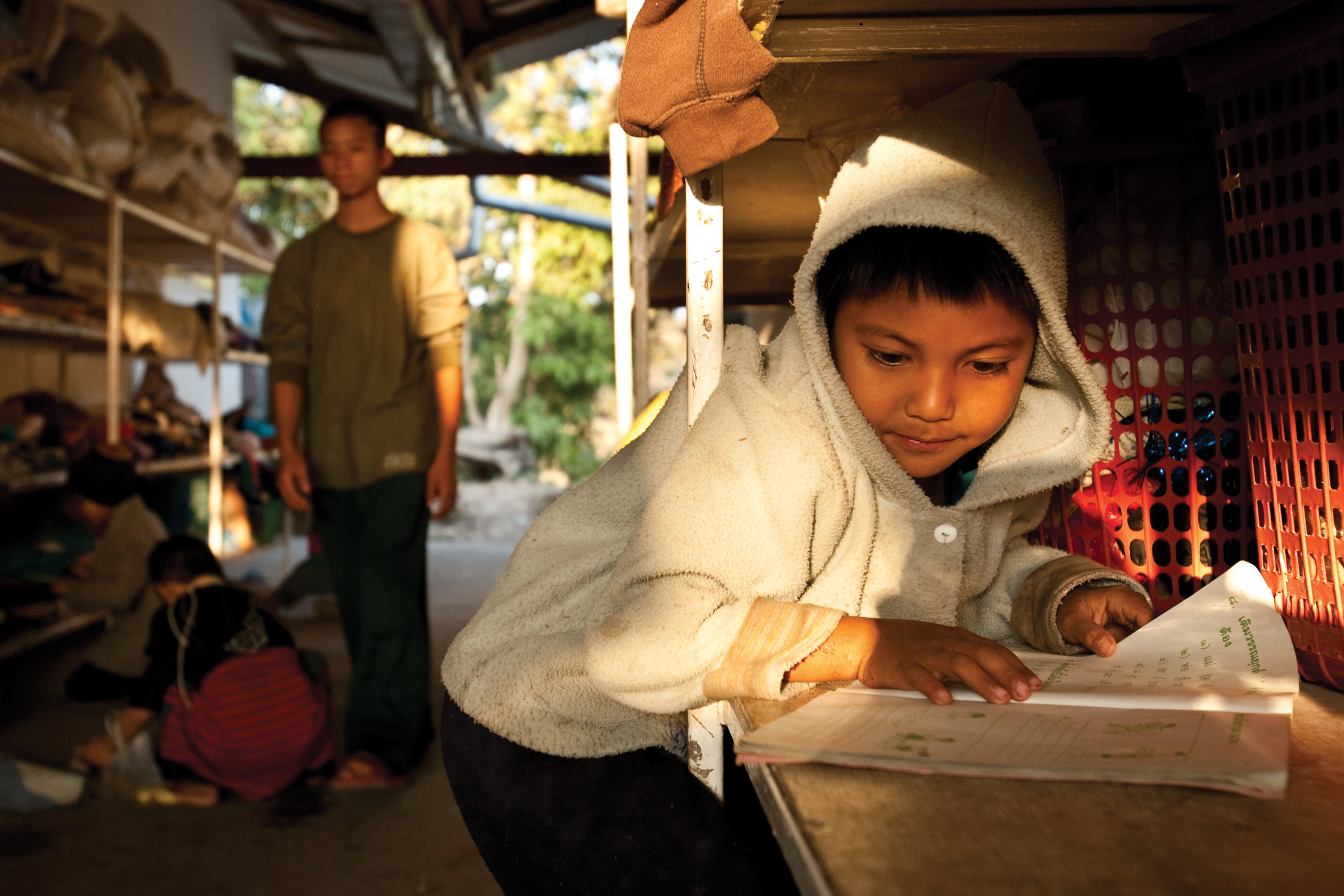 Homelessness in Bangkok has risen 10 percent since 2018, as found in a survey organized by the non-profit The Issarachon Foundation. Organizations such as The Issarachon Foundation are taking active steps to reduce homelessness in Thailand. Its advocacy, along with others, has recently inspired government-funded projects that are working to rehabilitate the homeless population by providing temporary homes. 
The True Extent of Homeless in Thailand
In 2019, Thailand's unemployment rate was at 1.1 percent, according to Thai Government statistics. However, foreign research teams have been conducting additional forecasts. For example, The World Bank Statistics suggest that these government findings are largely under calculated. The organization advocates that homelessness in Thailand is still a prominent issue.
Unemployment and homelessness in Thailand are not directly correlated. People commonly assume that homeless means jobless. Yet, 40 percent of Thai people who are homeless and beneath the poverty line, are employed with steady pay. Many are still homeless because they work menial jobs with very low pay, primarily due to a lack of education, family resources or disabilities. To fall beneath Thailand's poverty line, a person's average income per day is roughly 26 baht. The exchange rate of 26 baht to the U.S. Dollar equates to only 83 cents. 
Despite Thailand's recent improvement in its annual Gross Domestic Products (GDP), not everyone is benefiting. A 2018 Gallup World Poll reported that more than 40 percent of citizens struggle with food security. Additionally, 30 percent said they struggle to afford shelter. These statistics serve as another indication of the government's inaccurate estimations of homelessness in Thailand.
The Launch of Homelessness Banks
A team composed of members from the Selavip Newsletter, the Asian Coalition for Housing Rights (ACHR) and Community Organizations Development Institute (CODI), met with the Mayor of the city of Chiang Mai in October 2008. Together the team pitched a solution for decreasing the number of homeless living within Chiang Mai city. The proposal and solution aimed to reorganize homeless shelters within the city to ensure safety for those living without housing. The team suggested that by allowing homeless people to run the shelter themselves, they would learn methods to secure a better future. 
Directly following the meeting, this team launched the Chiang Homeless Bank (CHB) in an effort to help even further. Residents of the shelter contribute any earnings they receive into a Homeless Network saving account. Not only the homeless residents but all members of the community are allowed to participate in the banking system. This encourages financially stable citizens to donate funds into the Homeless Network saving account. The pooled savings account means homeless members have to meet together in order to make financial decisions. Discussions include how to properly distribute the funds, create collective housing and keep the shelter running. 
The Selavip Newsletter, ACHR and CODI, had seen success in three other shelters located throughout Thailand prior to proposing the bank for Chiang Mai in 2008. In 2020, the number of community-run and collective shelters continues to grow. Today, shelters with more than 100 homeless Thai citizens are running effectively. Self-sufficiency and the opportunity to manage and direct the accumulated funds result in a communal sense of confidence. Thailand's homeless population now have the chance to live on their own and remain financially stable.
Collective Housing Programs
Since 2008, both awareness and action against homelessness in Thailand continues to gain momentum. In 2016, Thailand's national cabinet approved a 20-year National Housing Development Program. This government-funded program's goal is to have one million impoverished families receiving stable housing by 2036.  
Further observations in 2019 by CODI strongly suggests the National Housing Development Program cannot be achieved unless collective housing shelters exist. The community-driven aspect of these housing programs truly allows the shelters to be sustainable. Since CODI and the government are only providing communal development grants, the mutual ownership of resources requires involvement from all impoverished and homeless members of the community. With continued management and public financial contributions, collective housing shelters are sustainable and will be able to run independently without CODI or government funding.
Recent Developments in The Cause
The progress made in exposing the issues of Homelessness in Thailand is the result of persistent activism and the extent of this awareness over the past two decades. In 2020, the homeless platform is gaining even more attention due to the coronavirus pandemic. Specifically, homeless Thai people are not able to abide by the government enforced lockdown. Police are arresting citizens without shelter for disobeying government orders. 
Public outcry gives some hope that officers will look the other way and not arrest homeless citizens. Despite government statistics largely undercounting the homeless population, legislation is still in place to tackle the issue. Strategies such as collective housing and homeless banks are positive examples of projects that are decreasing homelessness in Thailand.
– Grace Elise Van Valkenburg
Photo: Flickr
https://borgenproject.org/wp-content/uploads/logo.jpg
0
0
Lynsey Alexander
https://borgenproject.org/wp-content/uploads/logo.jpg
Lynsey Alexander
2020-07-23 14:59:03
2020-07-23 14:59:03
Homelessness in Thailand: Building Hope Through Building Houses