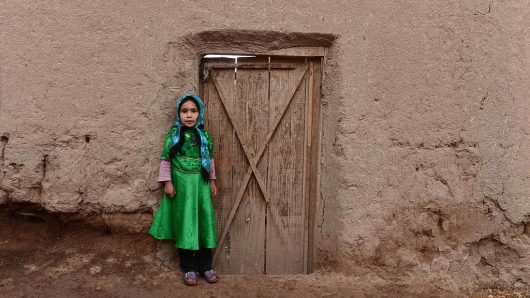 As coalition forces have withdrawn from the country, unemployment in Afghanistan has increased dramatically, hitting 40 percent in 2015 according to the United Nations Development Programme. Afghanistan has not seen unemployment rates this high since 2005.
Afghans have been caught in a vise of lost employment from decreased U.S. military expenditures in the country and a decrease in foreign aid expenditures. The withdrawal of security forces is also linked to increased violence in the country, leading to additional economic instability.
Though President Obama gave the order to slow the withdrawal of non-combat troops from the country in July, the drawdown continues. The new plan involves keeping 8,400 troops in Afghanistan into 2017, down from the current number of 10,000.
This news comes at a time when many Afghans rely on employment in service industries surrounding the foreign military presence in Afghanistan which stems back nearly 15 years.
Political instability and security concerns amid rising violence have also negatively impacted economic growth in the country. According to a report by the World Bank, economic growth in Afghanistan made only a modest gain from 1.3 percent in 2014 to 1.5 percent in 2015.
The sluggish economic growth and pronounced unemployment in Afghanistan has led to a spike in poverty as the rate increased from 35.8 percent in 2011-12 to 39.1 percent in 2013-14.
Faced with unemployment, poverty and violence, many young people in Afghanistan have made the choice to flee the country. Seeking a better life in Europe and the U.S., the young workers have joined the stream of refugees fleeing conditions in the Middle East.
According to the U.N. High Commissioner for Refugees, Afghans made up about 20 percent of the over 1 million refugees arriving in Europe in 2015. Many of those leaving are young adults who are desperately needed to help rebuild the war-torn country. Efforts by the Afghan government to stem the exodus have not found success.
Speaking about the unemployment crisis, former U.S. ambassador to Afghanistan James Cunningham said, "Everybody anticipated that this was going to be a problem because of the drop-off in the economic opportunity after the bulk of international forces were transiting out. Unfortunately, the government effort to reorganize itself to deal with the economy didn't materialize as they had hoped."
Continued unemployment in Afghanistan will bolster instability as additional people flee the country or become susceptible to extremism. It remains to be seen if the country will descend into the same failed-state status it held prior to the U.S. invasion in 2001.
– Will Sweger
Photo: Flickr
https://borgenproject.org/wp-content/uploads/logo.jpg
0
0
Borgen Project
https://borgenproject.org/wp-content/uploads/logo.jpg
Borgen Project
2016-10-09 01:30:42
2020-06-11 18:36:57
Unemployment in Afghanistan Soars as Drawdown Continues