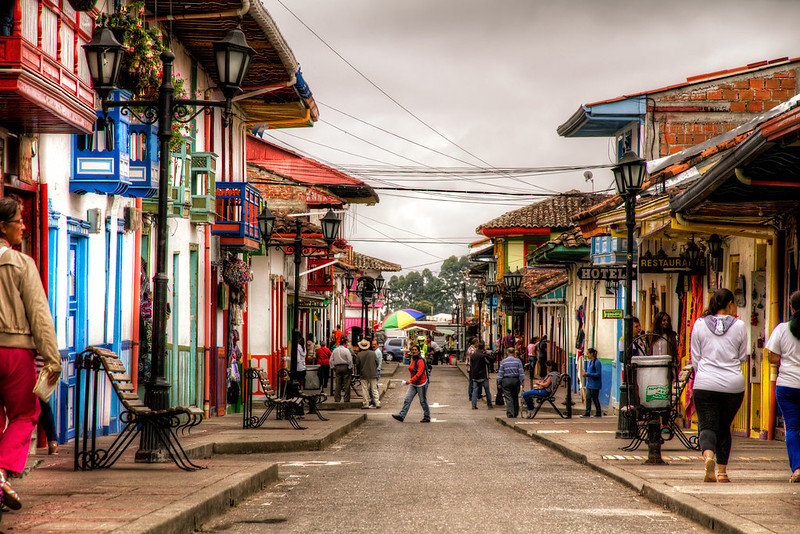 The "War on Drugs" is an international focus that began in 1961 when the U.N. Single Convention on Narcotic Drugs recommended countries adopt punitive measures for drug charges. Prohibitionist efforts to eliminate illegal drug use intensified 10 years later when U.S. President Richard Nixon announced his war on illegal drugs, which he deemed "public enemy number one" on June 17, 1971.
After this, the U.S. took the lead in the war on drugs, leading international drug-control efforts such as halting the harvesting of the sacred Incan coca plant and criminalizing product consumption. These efforts mainly impacted Latin America, specifically Colombia, Bolivia and Peru, which are the main cocaine producers. Mexico, Central America and the Caribbean are the distributor countries that funnel drugs into Europe and the U.S. These Latin and Central American countries have experienced community and environmental damage, as well as an increase in violence and corruption because of the war on drugs. Even when levels of drug production in one country decrease, production moves to another country, a phenomenon called the "balloon effect."
The war on drugs in Latin American countries weakened the economy, environment and overall safety and well-being of citizens. As new progressive leaders in Latin America gain power, Latin America begins the work of creating less punitive measures for drug offenses with the hope of ending the war on drugs.
The Need for Change
The "war on drugs" harms the national development of "narco-economies" and infringes on human rights, through forced labor and torture, the absence of fair trials and the right to a clean and healthy environment. Ending the war on drugs in Latin America is an important step because it frees up Latin American resources to focus on reparations for human rights violations.
Policies created during the war on drugs negatively impact marginalized communities. For example, women serve in prison for drug-related offenses at a higher rate than men, even though women with drug offenses are often non-violent and first-time offenders. These policies have also led to the use of harmful practices such as racial profiling. The Working Group on Arbitrary Detention conducted a study released in 2021 on the "war on drugs," which found that the war resulted in mass incarceration, disproportionate sentencing, abusive use of the death penalty and extensive human rights violations. The UN system Common Position on drug policy states that drug use and dependency are not to be treated as a criminal matter, but as a health issue that should be treated using public health education, mental health support and rehabilitation and reintegration programs.
New Leadership, New Policies
The main voice for ending the "war on drugs" in Latin America comes from the new Colombian President Gustavo Petro, a progressive leader of the state whose focus is peace in Latin America. Petro calls for a reversal of anti-narcotics efforts like ending the criminalization of coca growers and instead focusing on prosecuting the criminal organizations that profit off of drug trafficking.
Colombia, as well as Cuba, Norway, Venezuela and now Mexico, are all guarantor countries participating in the process of peace with the guerrillas of the National Liberation Army (ELN). The recruitment of countries to participate in ending the war on drugs in Latin America is a large focus for Petro, who joined a conference of leaders in Latin America at the National Palace in Mexico to announce reforming Latin American drug policy. After the conference, Petro announced on social media that "concrete agreements" were made in regard to development, sovereignty, migration and integration.
Looking Ahead
During Colombian President, Gustavo Petro's appeal to the world to end the "hypocritical war on drugs" at the U.N. general assembly in 2022, he called out the world's obsession with carbon, oil and money, which has led to deforestation and the destruction of Latin American stability and health. Petro announced a new time of peace in Latin America, because, in Petro's own words, "without peace with the planet, there will be no peace among nations. Without social justice, there is no social peace."
President Gustavo Petro represents a new age of progressive leaders whose focus is to repair the damage to the environment and citizens due to the war on drugs and the climate crisis. His efforts have gained the attention and support of the Puebla Group – made up of progressive Latin American leaders – and The Global Commission on Drug Policy, an organization of cultural and political leaders whose goal is to push reforms for international drug control by using responsible regulation.
With the support of these groups and leaders, economic, social and environmental justice will be at the forefront of future policy creation. Ending the war on drugs in Latin America is no easy task, as it involves creating a nurturing, supportive society for those addicted to and involved with drugs. However, it is a crucial step that must be taken to reverse the climate and humanitarian crisis created by the war on drugs.
Moving forward, the U.N. Human Rights Council requires drug policies to cohere with international human rights laws. Moreover, countries are to provide technical and financial assistance to drug policy to ensure that they protect fundamental freedoms and human rights. In addition, current drug policies are to be replaced with a restorative justice approach involving support rather than punishment for drug offenses. With these policy changes and the focus of dedicated world leaders like Colombian President Gustavo Petro, ending the war on drugs in Latin America is an achievable reality.

– Arden Schraff
Photo: Flickr
https://borgenproject.org/wp-content/uploads/logo.jpg
0
0
Jennifer Philipp
https://borgenproject.org/wp-content/uploads/logo.jpg
Jennifer Philipp
2022-12-24 01:30:49
2022-12-16 06:48:05
Ending the War on Drugs in Latin America