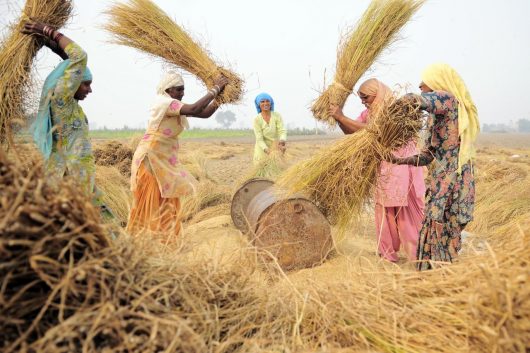 According to the World Bank, 21.3 percent of India's population lived on $1.90 or less per day in 2011. Since this statistic was released, entrepreneurs in India have established private enterprises that cater to the needs of those living in extreme poverty in India. Over the last year, these private firms have seen great success after going public.
In January 2016, Narayana Health was publicly listed on the Bombay Stock Exchange and was immediately valued at $1 billion. Narayana Health was founded in 2000 as a private firm that provided heart surgeries and checkups to low-income individuals at affordable costs.
The expansion of the private firms in the healthcare sector of India, especially the development of firms catering to impoverished communities, is compensating for the lack of government expenditure on public healthcare.
In addition, the World Bank estimates that as of 2014 India only spends 4.7 percent of its gross domestic product (GDP) on healthcare. Most developed countries spend almost double this percentage on healthcare, with the U.S. at a high of 17.1 percent.
Ujjivan, a private microfinance firm based in India, also went public on April 28 of this year. The financial services firm provides small, interest-free loans to women in poverty. Founded in 2005, Ujjivan is now worth over $600 million (40 billion Indian Rupees) and is expecting to transform into a small bank for the poor.
The firm has also started to give loans to micro and small enterprises, with the aim of reducing poverty in India at the individual level.
These loans allow women and small enterprises to develop their own businesses without having to go through the tedious and often unsuccessful process of obtaining a bank loan. Forbes contributor Nish Acharya reported that "the poorest people in the world, who, contrary to conventional wisdom, had a higher repayment rate than the typical borrower."
According to Forbes, the "social enterprise" model allows for the business to be more innovative in terms of solutions, as they have the larger focus on raising quality of living standards.
The success of these firms will perhaps become a model for other social entrepreneurs around the world, going beyond alleviating poverty in India.
– Isabella Farr
Photo: Flickr
https://borgenproject.org/wp-content/uploads/logo.jpg
0
0
Borgen Project
https://borgenproject.org/wp-content/uploads/logo.jpg
Borgen Project
2016-07-01 01:30:58
2020-06-11 12:15:17
These Publicly Listed Firms Are Fighting Poverty in India