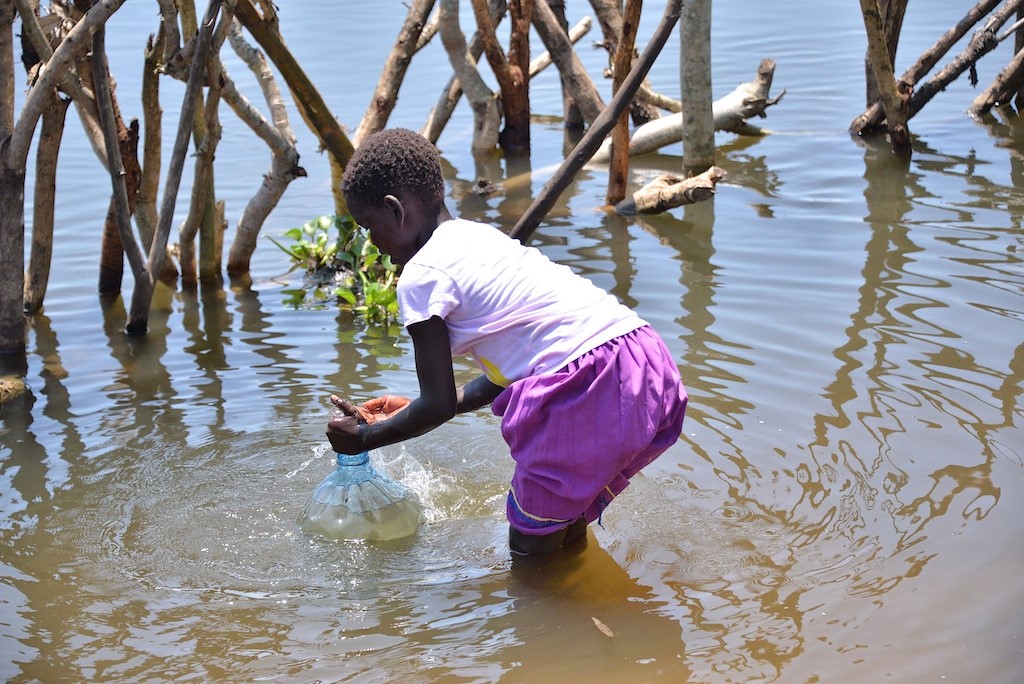 Water is a necessity for all living beings, and access to safe water is a basic human right. Despite the world experiencing exponential growth in all areas with advances in science and technology, 40% of people experience water scarcity. The country of Uganda is no exception; 8 million Ugandans lack access to safe water. This lack of clean water affects the health of the Ugandan people, their productivity and their economy. Here is what to know about the water crisis in Uganda.
The Current State
One in nine people worldwide has no safe alternative to contaminated water sources. The stress of economic growth over the last two decades in Uganda has put an enormous strain on the land and its resources. Approximately 19% of Ugandans only have access to streams, ponds and unprotected hand-dug wells as sources of drinking water.
Human waste, soil sediments, fertilizers and mud all run into drinking water sources due to the widespread absence of proper toilets and showers. Additionally, the lack of adequate filtration systems and the loss of vegetation, which acts as a natural filtration system, lead to various health problems. According to BioMed Central, 22% of deaths of Ugandan children under the age of 5 are a result of diarrhea.
The water crisis in Uganda also results in 32% of Ugandans having to travel more than 30 minutes to access safe drinking water. The excess time that people spend on water provision hinders their ability to work, maintain the household and take care of children.
Initiatives for a Better Future
Many initiatives are underway to address the water crisis in Uganda and the problems it has created. For example, in 2013, Water.org launched its WaterCredit solution, which has led to increased water and sanitation loans. This initiative has reached more than 276,000 people and the organization and its partners have disbursed approximately $13 million in loans, helping to create long-term solutions to the water crisis in Uganda.
Another program addressing the water crisis is the Uganda Women's Water Initiative, which transforms contaminated water into clean and drinkable water for school children. More than 300 women in Gomba, Uganda, received training to build rainwater harvesting tanks and Biosand filters. The simple filter consists of layers of rock, sand and gravel that remove 99% of bacteria from water. Funded by Aveda and GreenGrants, this initiative conducts programs about hygiene and sanitation that support these women. Thanks to this program, school children are safer from typhoid and diarrhea which would keep them sick and out of school. Remarkably, Gomba saw a reduction of school absences by approximately two-thirds thanks to filters and harvesting tanks.
An additional project tackling the water crisis in Uganda is the result of a partnership between Generosity.org and the International Lifeline Fund (ILF). The project has three initiatives that include clean water projects, education on sanitation and hygiene practices and strengthening local health services in Northern Uganda. The goal is to improve conditions for approximately 10,000 people.
Looking Forward
Better water and sanitation systems are critical for a healthy society and a stronger economy. In many countries, organizations such as UNICEF have made efforts to combat water issues. This is especially true in the fellow country of Liberia, where the organization strived to developed water, sanitation, and hygiene systems (WASH), with 65% of such machinations functionally today. The Ugandan government now aims to have clean water and improved sanitation for everyone by 2030. Uganda plans to reach this goal by investing in quality water infrastructures, which involves restoring and maintaining clean water sources as well as promoting hygiene and investing in sanitation facilities. Organizations like Water.org and ILF are helping realize this ambitious goal.
– Tara Hudson
Photo: Flickr
https://borgenproject.org/wp-content/uploads/logo.jpg
0
0
Kim Thelwell
https://borgenproject.org/wp-content/uploads/logo.jpg
Kim Thelwell
2021-03-27 10:59:13
2021-03-29 12:13:48
The Water Crisis in Uganda: Realities and Solutions