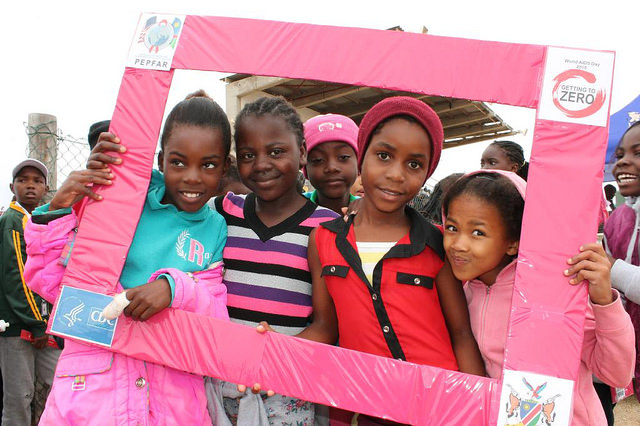 Namibia is a sparsely populated country on the southwestern coast of Africa whose priceless natural resources and small population of 2.5 million enable its upper-middle income status. Relations between the United States and Namibia are friendly, and the U.S. has supported the country's recovery after the damage of apartheid through programs that improve healthcare, education and economic opportunities.
About two-thirds of Namibian citizens live in rural areas, and two-thirds of the people in rural areas rely on subsistence farming for a living. The country has seen a reduction in poverty, yet this has not had an effect on the rather high unemployment rate of 28.1 percent and the socioeconomic inequalities that linger from the apartheid era. Outside of satisfying a moral need, the U.S. benefits from foreign aid to Namibia in its efforts to address these issues.
A History of U.S. Involvement
USAID involvement in Namibia started in 1990 with the country's independence from South Africa. South Africa seized the territory from Germany, which was then called South-West Africa, during World War I and annexed it after World War II. The South-West Africa People's Organization guerrilla group spurred a war for independence in 1966, but South Africa did not release the territory until 1988 under the United Nations peace plan. 
In 2014, the Millennium Challenge Account Compact that aimed to reduce poverty and stimulate growth in education, tourism and agriculture proved to be a success. Namibia is also one of the countries participating in the President's Emergency Plan for AIDS Relief (PEPFAR), which was initiated by USAID and the Centers for Disease Control and Prevention. Considering the global epidemic of HIV/AIDS and the changing needs within Namibia, USAID has since shifted its main attention to HIV/AIDS work, making large investments in Namibia's health services. 
How the U.S. Benefits from Foreign Aid to Namibia: Economic Growth and Trade
Namibia has many strengths that make it a viable country for economic growth. It is politically stable and has developed infrastructure and a modern telecommunication system.
As Bill Gates has noted in several op-eds supporting foreign aid, foreign U.S. investments are beneficial to American businesses by providing opportunities for new customers and new suppliers. When private companies collaborate with organizations like USAID, it creates a market for American goods. One example of a way in which the U.S. benefits from foreign aid to Namibia is if an American company were to help to raise the productivity of subsistence farmers in Namibia, this would benefit farmers and workers in the U.S. while opening the possibility for a larger market in that part of the world.
In regard to fighting HIV/AIDS and disease globally, Gates says societies are more productive when there are healthy "teachers, police officers and entrepreneurs." Countries such as Namibia that worked with PEPFAR have "improved three times more on one measure of economic development than their non-PEPFAR counterparts," Gates confirmed. Gates observes that foreign aid alone is not an immediate solution to global poverty, but it stimulates sustainable growth that improves global well-being. Continued support of Namibia and other countries can bring wide-ranging benefits to the U.S. and the world.
– Camille Wilson
Photo: Flickr
https://borgenproject.org/wp-content/uploads/logo.jpg
0
0
Borgen Project
https://borgenproject.org/wp-content/uploads/logo.jpg
Borgen Project
2018-06-18 07:30:51
2019-12-18 11:22:45
How the US Benefits from Foreign Aid to Namibia