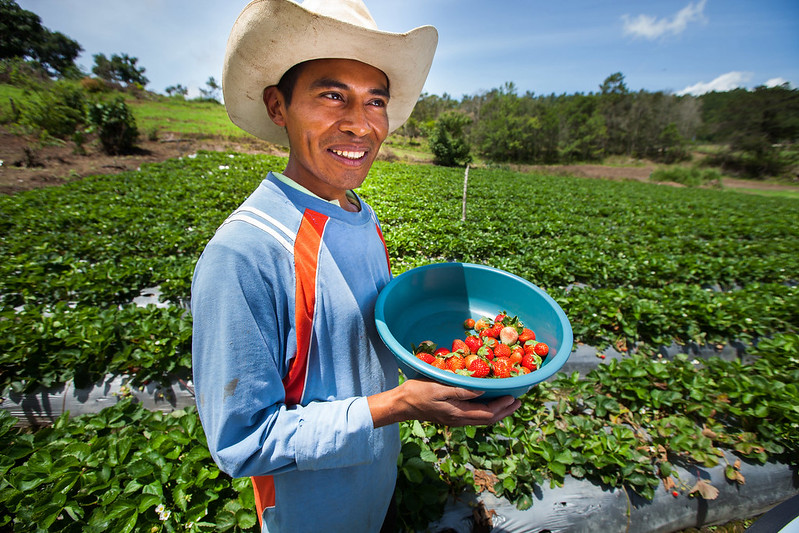 As one of the poorest countries in Central America, Honduras is one of the three countries in the region that receives U.S. foreign aid. However, in 2019, U.S. foreign aid to Central America came to a halt. The U.S. government denied foreign aid meant for three countries in the region: El-Salvador, Guatemala and Honduras. According to NPR, mass amounts of refugees migrating north caused the U.S. to suspend aid. In April of 2020, Secretary of State Michael Pompeo issued a press statement ensuring the resumption of foreign aid to Central America. Despite the reassurance of continuing U.S. support in the future, the suspension of foreign aid left many programs and people in Honduras without their usual financial support. Honduras alone has requested over $65 million in U.S. foreign aid for 2020. With U.S. lawmakers doubting the effectiveness of this type of financial support, here's how Honduras uses U.S. foreign aid.
Maintaining Governance
Honduras uses U.S. foreign aid to maintain its governance. In 2018, Honduras spent $55 million on agencies that provide government assistance. These agencies encourage public participation in government and make sure governments maintain checks and balances and separation of powers. In short, these agencies keep the government ethical, honest and accountable to the people. USAID funded this entire sector of Honduras' U.S. foreign aid. As a U.S. foreign agency, USAID works to strengthen democratic institutions and citizen participation in Honduras.
Human Rights
In 2018, Honduras spent about $6 million on preserving human rights under the law. Honduras uses U.S. foreign aid to fund many agencies that protect international human rights. Partially funded by USAID, Honduras' human rights agencies ensure that all people find justice and fairness under the law. The U.S.-Honduras Bilateral Human Rights Working Group, a product of USAID, works to strengthen human rights institutions, citizen security and migration issues in Honduras. Without U.S. foreign aid funding human rights groups, vulnerable impoverished Hondurans, who are most susceptible to human rights violations, would have decreased legal resources.
Agriculture
Honduras spent $11 million on its agriculture industry in 2019 and $22 million in 2018. The country's economy relies heavily on the international trade of its agriculture. The agricultural industry also employs 39% of the population in Honduras. With a large section of the population relying on agriculture as income, investing in agriculture is imperative to the country's economy. Because of Honduras' high poverty rate, a large part of the agriculture industry employs impoverished Hondurans. U.S. foreign aid is essential to the poverty-stricken portion of Honduras' agriculture industry.
Education
Honduras uses U.S. foreign aid for considerable education development. In 2019, Honduras spent $24 million on basic education. This includes improving early childhood, primary and secondary education in Honduras. USAID largely funds this sector of Honduras' foreign aid. USAID works with Honduras' education systems on education reform, teacher training and alternative education for many children who can't afford secondary school. Without U.S. foreign aid, impoverished children in Honduras could lose access to basic education and alternative education.
Minimizing Crime
Crime is a serious problem in Honduras. Honduras has one of the highest murder rates in the world. However, in 2012 Honduras began investing in crime prevention agencies, and investment has been increasing ever since. Honduras spent $25 million of U.S. foreign aid on crime-prevention agencies in 2019 compared to less than $300,000 in 2014. These agencies provide training to combat international crime and corruption while promoting international cooperation. In correlation with investments in crime-prevention agencies, homicide rates in Honduras dropped drastically in 2012. This portion of U.S. aid directly impacts Honduras' impoverished communities where violence is prevalent.
Conclusion
The suspension of U.S. foreign aid to Central America created some doubt in the usefulness of foreign aid. However, Honduras uses U.S. foreign aid to fund agencies that work to better some of the most serious and significant problems affecting Hondurans. Many of these agencies help the most vulnerable and impoverished populations in Honduras.
– Kaitlyn Gilbert
Photo: Flickr
https://borgenproject.org/wp-content/uploads/logo.jpg
0
0
Jennifer Philipp
https://borgenproject.org/wp-content/uploads/logo.jpg
Jennifer Philipp
2020-09-12 13:50:33
2020-09-12 13:50:33
How Honduras Uses US Foreign Aid