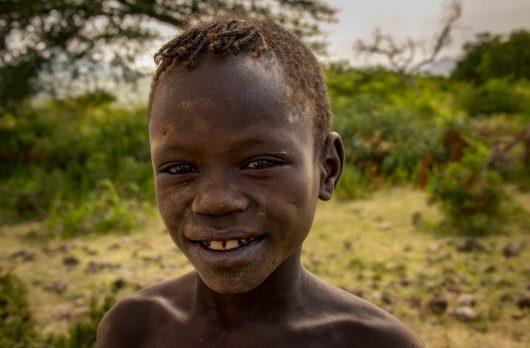 Ethiopia, the birthplace of the African Union and one of two countries on the continent never to be colonized, has long served as a model of African independence. Coming off of ten years of double-digit economic growth, the U.S. benefits from foreign aid to Ethiopia are an example of what can be achieved by all nations. Since 2010, the U.S. Department of State has allocated more than $3.45 billion in assistance to Ethiopia. While Ethiopia remains one of the 10 poorest countries in the world, the past decade has been marked by rising life expectancy, educational enrollment and per capita income.
In addition to saving lives, foreign aid produces a positive return on investment for the United States. As people transition out of poverty into the consumer class, new American jobs emerge, along with new markets for U.S. companies. In 2012, foreign direct investment surpassed overseas development assistance in Ethiopia for the first time. U.S. investors are flocking to the opportunities created by Ethiopia's private sector growth. An upward-trending Ethiopian economy means new economic partners for the United States. These are three examples demonstrating the U.S. benefits from foreign aid to Ethiopia:
Microsoft and the Ministry of Education
As a part of its Partners in Learning initiative, Microsoft has signed the Education Transformation Agreement (ETA) with the Ministry of Education in Ethiopia to transform the way students learn with information and communications technology. The ETA aims to "promote inclusive digital access, encourage innovative and creative thinking, develop critical 21st-century skills and build the capacity of local teachers."
Apposit and Tim Draper
Apposit, a software development company based in Ethiopia, has partnered with American billionaire Tim Draper to build and maintain the platform for PAGA financial services, one of Draper's investments in the region. Apposit is a burgeoning company aiming to deliver solutions for businesses and development challenges in Africa.
Icog-Labs
New technology companies are now emerging not only in California, but in Sheba Valley, the growing tech hub in Ethiopia. Sheba Valley is home to Icog-Labs, a research and development laboratory co-created with American researcher Ben Goertzel. Icog-Labs focuses on the development of artificial intelligence technology, the first laboratory to do so in Ethiopia.
These investments and innovations have primed Ethiopia to grow into a nation with abundant jobs in the technology and finance sectors, creating job opportunities for both Ethiopians and Americans and opening the door to economic opportunities for the U.S. These private investments can be expanded upon and accelerated with additional foreign aid.
In acknowledgment of the U.S. benefits from foreign aid to Ethiopia, the Department of State has allocated $235.42 million in planned funding for the 2018 fiscal year. This assistance will be consistent with the government of Ethiopia's five-year Growth and Transformation Plan. The good news, for Ethiopians and American investors alike, is that while Sheba Valley continues to flourish, the U.S. is renewing its commitment to Ethiopia's economic growth.
– Whiting Tennis
Photo: Flickr
https://borgenproject.org/wp-content/uploads/logo.jpg
0
0
Borgen Project
https://borgenproject.org/wp-content/uploads/logo.jpg
Borgen Project
2018-02-20 07:30:14
2019-12-05 08:59:56
How the US Benefits from Foreign Aid to Ethiopia