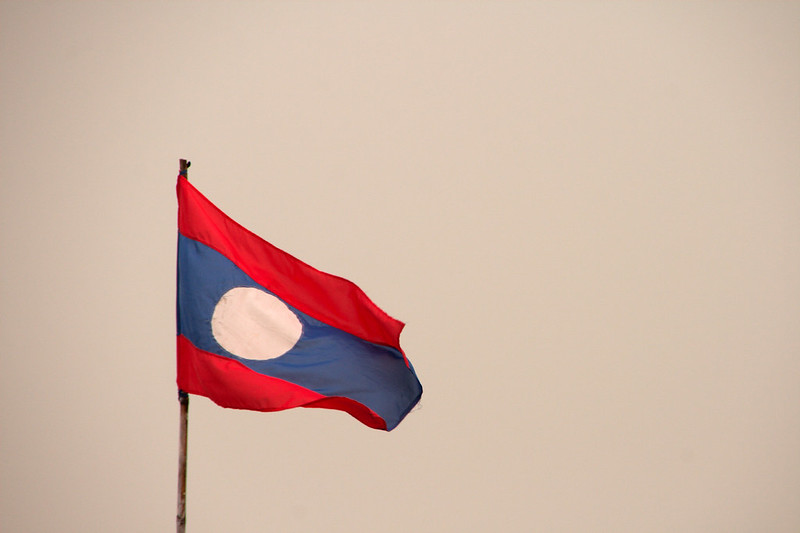 The United States established full diplomatic relations with Laos in 1955 following its full independence from France in 1954. After a communist government rose to power in 1975 in Laos, U.S. representation was downgraded. Full U.S.-Laos relations were restored in 1992. The U.S. benefits from foreign aid to Laos by helping the country meet its development goals and improve governance, the rule of law and the global economy.
The relationship between the two countries has broadened to include cooperation on a range of issues including health, nutrition, education, environmental protection, trade liberalization, legal reform, law enforcement and English training. One of the major U.S. benefits from foreign aid to Laos is in improving health and child nutrition. A 2011 Lao government survey revealed that 44 percent of children under five are stunted due to limited access to nutritious foods and sanitation.
The Lower Mekong Initiative
Cooperation was accelerated since 2009 with the launch of the Lower Mekong Initiative (LMI) which serves as a platform to discuss the complex transnational development and policy changes in the lower Mekong subregion. The U.S. helps to improve trade policy in Laos, promotes sustainable development and biodiversity conservation and works to strengthen the criminal justice system and law enforcement. President Obama became the first U.S. President to visit Laos in September 2016.
U.S. exports to Laos include metals, aircraft, vehicles and agricultural products. U.S. imports from Laos include apparel, inorganic chemicals, agricultural products and precious metals.
Clear Unexploded Ordnance
The U.S. is helping Laos clear unexploded ordnance (UXO) which poses a threat to people and hampers economic development. Annual casualties over the last 20 years have lowered from more than 300 to fewer than 50. The U.S. has provided significant support for the clearance of UXO from the war and in 2016, President Obama announced $90 million in UXO funding over three years during his visit.
This funding will help make sure UXO victims have better access to quality rehabilitation services, including orthotics and prosthetics to improve their lives. Since the end of the Vietnam War, both countries have worked jointly to search for and recover the remains of U.S. soldiers who were unaccounted for. So far, the remains of 273 people have been recovered and identified.
USAID will lead new initiatives including a new five-year early grade reading program that will prepare Lao students for an increasingly competitive and integrated ASEAN community. The United States through the U.S Department of Agriculture has contributed nearly $100 million over 10 years for school meal programs in Laos that allow children to concentrate on education.
The U.S. benefits from foreign aid to Laos by seeking to strengthen people-to-people ties with Laos by multiplying the connections between the young people of the two countries. With 70 percent of Laos population under 30 years old, the U.S is engaging the next generation of young leaders and sponsors the full range of U.S exchange programs for Lao citizens. Lao takes full advantage of these programs and has facilitated exchanges for more than 2,300 emerging Lao leaders.
Both the U.S and Laos are committed to begin discussions on establishing a Peace Corps country agreement. It remains to be seen how relations continue between the United States and Laos.
– Zachary Ott
Photo: Flickr
https://borgenproject.org/wp-content/uploads/logo.jpg
0
0
Borgen Project
https://borgenproject.org/wp-content/uploads/logo.jpg
Borgen Project
2018-05-01 07:30:15
2019-10-30 12:09:40
How the US Benefits from Foreign Aid to Laos