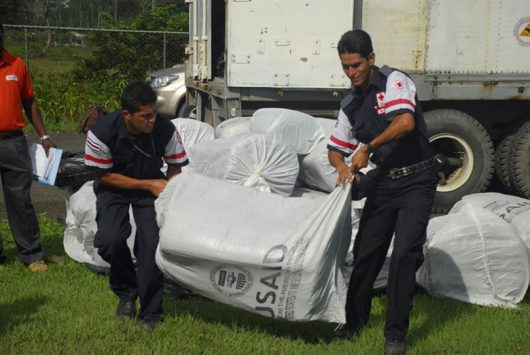 Costa Rica is a relatively small country in Central America with around 4.9 million inhabitants. Considered one of the more stable countries of the region, it ranks highly on the Human Development Index, at 69 in 2015. It has a highly educated workforce, which stems from the 6.9 percent of its annual budget it spends on education. Much of its population is bilingual in Spanish and English.
The Success Story of Costa Rican Development
As well, it is known for is environmentally sustainable practices, as it is the only country in the world that meets all five of the U.N. Development Program measures for environmental sustainability. In 2016, 98 percent of its electricity was generated from green sources, and it plans to become carbon-neutral by 2021.
But for all its successes, it was once, like many developing countries, on the list of those receiving foreign aid from the U.S. After receiving more than $2.7 billion in foreign aid, Costa Rica graduated from the program in 1996. This suggests Costa Rica achieved competency and shows the success of foreign aid.
But what are the U.S. benefits from foreign aid to Costa Rica? By funneling billions of dollars into Costa Rica, the U.S. has helped another country, but does that amount to worthwhile U.S. benefits from foreign aid to Costa Rica?
Electrifying Trading Partners for Mutual Growth
For one thing, by increasing economic stability for Costa Rica, the U.S. has also increased the nation's purchasing power. In 1995, exports of non-traditional products totaled $1.4 billion. At almost 54 percent of total exports, Costa Rica imported more goods than Poland, Hungary and Romania combined. Stable growth of another nation, therefore, electrifies the U.S. economy as well, creating wealth in both countries.
Consider, for example, the concept of bilateral economics that's been in place since the 1980s. It eliminated tariffs, opened markets and reduced barriers for imports and exports between the two countries. As one of Costa Rica's largest trading partners, the U.S. has been able to export billions of dollars worth of products to Costa Rica in a way that alleviates the hindrance of taxes for both countries.
Similarly, it helps create allies for the U.S. and secure its global interests. As noted in a Washington Post article, aid to Costa Rica in the 1980s helped it become a nation of stability, democracy and human rights, as well as agreeing to regional trade agreements that give the U.S. a positive position. In this way, the U.S. benefits from foreign aid to Costa Rica are not only economic, but also strategic and political.
– Nick McGuire
Photo: Flickr
https://borgenproject.org/wp-content/uploads/logo.jpg
0
0
Borgen Project
https://borgenproject.org/wp-content/uploads/logo.jpg
Borgen Project
2018-02-15 13:30:01
2019-12-17 13:21:38
How the US Benefits from Foreign Aid to Costa Rica