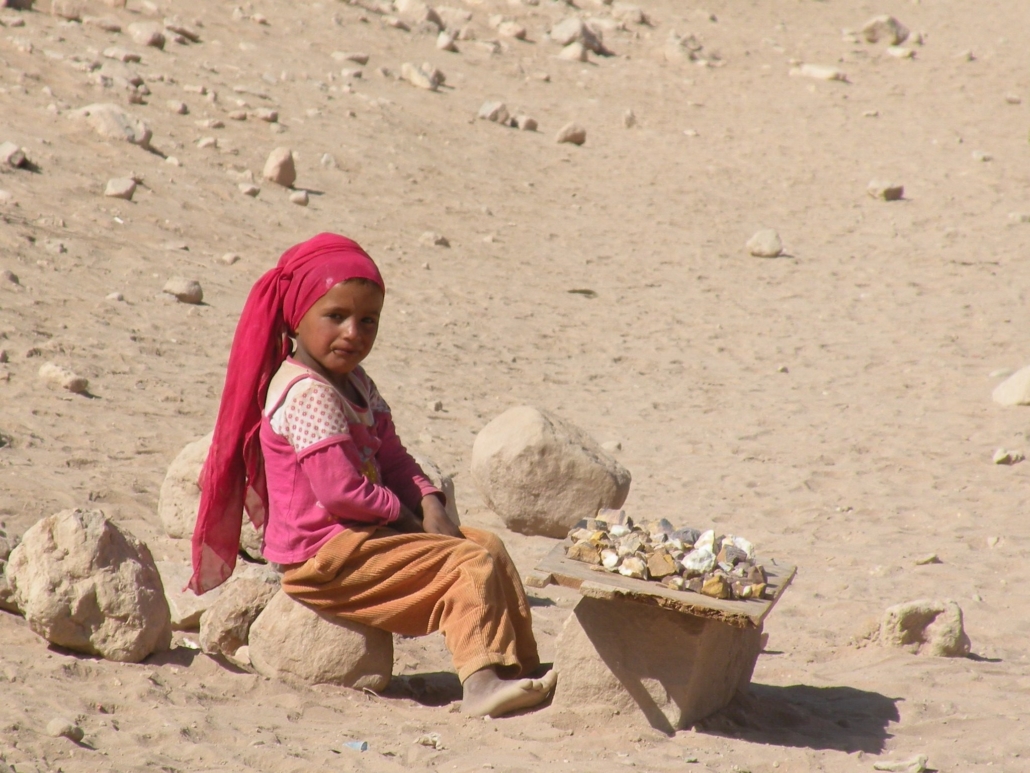 Despite regional turmoil, Jordan enjoys relative stability compared to its neighbors in the Middle East. However, the Kingdom's long-running issue of water scarcity, which ranked second globally, could threaten that continued stability. Water scarcity exacerbates existing systemic issues such as poverty and public health crises, which Jordan currently contends with. The Kingdom is suffering from an unprecedented youth employment rate of 48.1% as of November 2021 and is struggling to meet the pandemic-induced public health demands. As the effects of environmental changes continue to develop, Jordanians may increasingly feel the impacts of water scarcity in Jordan in the next decade.
7 Facts About Water Scarcity in Jordan
Critical Water Insecurity by 2030: According to a March 2021 research study that Jim Yoon led, more than "90% of Jordan's low-income population" will endure severe water insecurity by 2030. This water scarcity in Jordan will equate to impoverished households receiving less than 40 liters of water per capita per day.
Demand is the Issue, Not Supply: About 93% of Jordanians have access to a safely-managed water source, according to UNICEF, reflecting adequate infrastructure. However, in 2017, Jordan's yearly water supply equated to "less than 100m 3 per person, significantly below the United Nations' threshold of 500m3 per person, which defines severe water scarcity," reflecting the inability to meet population demand. This issue has worsened in recent years with the large influx of Syrian refugees.
Rainfall: Jordan gets 110 mm of rainfall a year and ranked ninth in the top 10 countries with the lowest rainfall in 2017.
Groundwater: Groundwater makes up 54% of Jordan's water supply. There are 12 groundwater basins in Jordan. According to a 2021 research article by faculty members of Jordan-Jerash University, these basins experience overexploitation past their annual replenishable capacity. About 77.5% of the nation's conserved water goes to the agricultural industry, which contributed only 5.6% of the country's GDP in 2018.
Treated Wastewater as an Alternative: Since building wastewater treatment plants in the 1980s, more than 64% of the population gained access to sewage systems, improving the overall sanitation level of the country. Jordan has a minimum of 26 wastewater treatment plants to treat and reuse raw wastewater. Projections have stated that the expansion of wastewater treatment plants will potentially offset the industrial demand for freshwater caused by water scarcity in Jordan in the Amman, Zarqa and Aqaba governorates.
Mismanagement of Surface Water Resources: About 37% of Jordan's total water supply comes from surface water resources. There are three major surface water sources in Jordan — the Jordan, Zarqa and Yarmouk rivers. Israel and Syria's "upstream diversion and over-pumping" of the Jordan and Yarmouk rivers are drying up Jordan's access to their stream due to the lack of regional environmental cooperation. Meanwhile, the Zarqa River is severely contaminated due to overflow from wastewater treatment plants and sewage leaks.
Pollution: Pollution is exacerbating water shortages. The overflow of wastewater pumping stations, leaks from sewage systems and exposure to industrial and commercial waste are polluting Jordan's surface river sources. This has resulted in nitrate and phosphorus contamination of water supplies. Researchers point to improper industrial discharges and lack of regulation as the leading cause of water pollution in Jordan.
Looking Ahead
To continue as an oasis of peace and stability in the Middle East, Jordan must address its long-standing water scarcity crisis. Investment in strategies, such as the effective use of recycled wastewater, will help improve the country's capacity to meet its booming population's demand.
The U.S. Agency for International Development (USAID) is helping to improve water scarcity in Jordan with its operations in Jordan beginning as early as 1949 — three years after the nation's independence. In 2020, USAID "installed 8,500 kilometers of water piping and 120,0000 high-accuracy smart meters" while securing "leak detection equipment and vehicles" for the nation and upgrading "water monitoring and control systems" across the country. Through these measures, USAID was able to save sufficient "water in 2020 to supply more than 215,000 people" in Jordan annually.
In addition to technological solutions, Jordan is pursuing regional diplomatic efforts, such as the water-for-energy deal. Signed in November 2021 by Jordan and Israel, the deal will see Jordan export 600 megawatts of solar energy to Israel in exchange for 200 million cubic meters of Israel's desalinated water.
This deal, and other efforts, could make way for sustainable, regional improvements in water conservation and accelerate the development of renewable energy infrastructure.
– Majeed Malhas
Photo: Flickr
https://borgenproject.org/wp-content/uploads/logo.jpg
0
0
Saiesha
https://borgenproject.org/wp-content/uploads/logo.jpg
Saiesha
2022-04-18 07:30:22
2022-04-14 01:33:21
7 Facts About Water Scarcity in Jordan