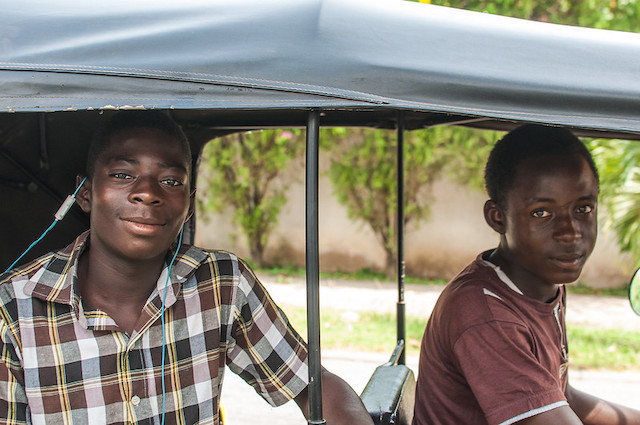 Nigeria, with a rapid increase in population growth, is suffering from high youth unemployment. Nigeria's youth unemployment in 2018 reached an all-time time high of 19.68%. Nigeria's youth population is defined by people between the ages 15-34, which constitutes more than 50% of Nigeria's overall population. The consequences of youth unemployment are argued to have resulted in criminal activities like armed robbery, kidnapping and social problems such as high poverty rate and prostitution.
Why is the Unemployment Rate in Nigeria High?
Migration and Population Increase. A lot of young people from rural parts of Nigeria are moving to the city for better job opportunities and livelihood. The rural migration to urban Nigeria increases the competition of jobs, making it difficult for young people to get one. In addition, Nigeria's overall population has been growing rapidly. In 2010, Nigeria's population was around 150 million people. It is currently 200 million. The country's population growth is putting pressure on the demand for more jobs.
Lack of Education. Between 2008 and 2012, most of the youth who were unemployed did not finish primary school. In addition, it takes educated youth with a college degree or equivalent, which makes up about 20% of youth unemployment, more than five years after graduation to find a job.
Lack of Adequate Education. Even for those who have an education, unemployed youth may not meet the needs of an employer due to a lack of trained teachers and poor school curriculum (some argue because of liberal-arts bias). In Nigeria, there is a mismatch between the skills individuals acquire from college and the needs of an employer.
Corruption. It is difficult to write about what limits Nigeria's progress without mentioning corruption. The consequences of corruption in Nigeria results in a lack of investment in key social infrastructure. For example, money allocated to improve Nigeria's infrastructure are taken by politicians and put in foreign banks for personal gain. In the end, the citizen only sees a trickle of investment.
What's Being Done to Solve Youth Unemployment?
Vocational and Technical Job Training. In Nigeria, there is a negative perception of jobs like being a painter, nurse, carpenter, electronic technicians, mechanic, etc. Although university degrees are great to have, they are not the only form of education that can get one prepared for the workforce. The problem with this is that this creates a shortage of technical or vocational workers in the country. In addition, there is a lack of investment in vocational and technician job training. To create more jobs and diversify the route to education, both international programs and organizations, like the United Nation Development Program (UNDP) and the United States African Development Foundation, are helping to fund vocational and technical training.
Government Programs and Efforts. In 2012, the government introduced programs such as the Subsidy Reinvestment and Empowerment Program, which offered internship and training opportunities to the unemployed population. For example, 50,000 unemployed graduates got the opportunity to work for a government or private institution for a year. The goal of the program was to give recent college graduates the required skill and experience for further employment.
National Social Investment Program. In 2016, through the office of the Vice President, the National Social Investment Program (NSIP) was created to help the unemployed and the vulnerable people in Nigeria. The NSIP has many different programs that include helping small businesses with loans, job creation and training programs. The job training programs are specifically catered to Nigeria's youth population and are targeting a variety of different industries from Agriculture to Scriptwriting.
Although Nigeria's youth unemployment rate is high, it is a problem that the government and the people of Nigeria and its partners are intent on solving. However, there is still much progress that is needed as the Nigerian population continuously increases.
– Joshua Meribole
Photo: Flickr
https://borgenproject.org/wp-content/uploads/logo.jpg
0
0
Lynsey Alexander
https://borgenproject.org/wp-content/uploads/logo.jpg
Lynsey Alexander
2020-05-21 01:30:49
2020-05-16 21:52:05
7 Facts About Nigeria's Youth Unemployment