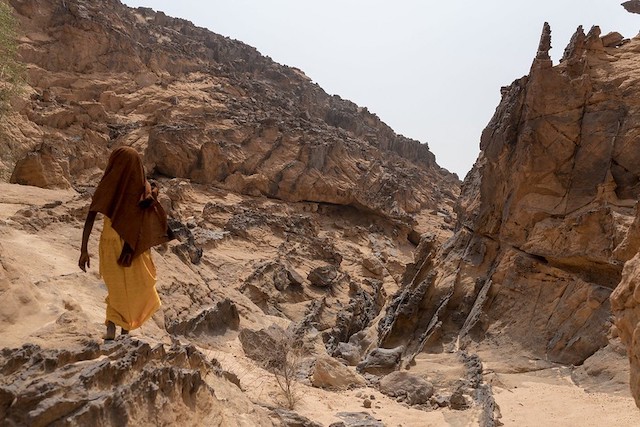 The Sahel region of Africa has been described as "the long strip of arid land along the southern edge of the Sahara Desert." The Sahel is comprised of parts of various countries, including but not limited to Senegal, Mali, Niger, Chad, Sudan and the Northern tip of Nigeria. Due to geography, climate and violent conflict, the region's perpetual plight with poverty has deep roots. Here are 10 facts about poverty in Africa's Sahel region and initiatives that are helping the region find solutions.
10 Facts About Poverty in Africa's Sahel Region
Infant mortality rates are among the highest in the world. The country of Chad experiences the highest number with 85 deaths per 1000 births. Niger and Mali see 81 and 69 deaths respectively.
The Sahel struggles with education as well. Epidemiologist Simon Hay created a detailed map that displays years of education and sex disparity in years of education across African countries. Mali and Chad rank especially low. Chad has a literacy rate of about 22 percent. For men, the rate of 31 percent is almost double that of women at almost 14 percent. In Mali, the literacy rate is around 33 with 45 percent for men and 22 percent for women.
The Sahel is one of the most youthful regions in the world. At least 65 percent of the population is below 25 years of age. This makes education and child healthcare even more crucial to the region's development. As a result, the U.N. Support Plan for the Sahel specifically prioritizes youth empowerment. The plan's goal is "to scale up efforts to accelerate prosperity and sustainable peace" in 10 targeted countries in the region.
The Sahel region receives limited annual rainfall and experiences frequent droughts. This poses enormous obstacles to poverty reduction and food security. Severe droughts that have occurred between 1970 and 1993 have caused major losses in agricultural production and livestock, according to UNEP.
In 2012, more than 18 million people living in the Sahel region experienced severe food insecurity due to the region's third drought in a decade. This came after the region's previous food crises in 2008 and 2010. In 2014, the Sahel region received $274 million in humanitarian aid from USAID to help mitigate its agricultural and food insecurity crises. WFP provided food for 5 to 6 million people monthly through its nutrition and food security program.
Desertification and deforestation have long threatened the region. Abject poverty has led farmers and herders to cut down forests, overgraze livestock and overcrop land. According to the FAO, more than 80 percent of the Sahel's land has been degraded. Nora Berrahmouni, a forestry officer for drylands at FAO, says, "It's a battle against time because dryland forests are disappearing and climate change is really happening." In 2012, FAO programs assisted more than 5.2 million people in crop production and soil and water conservation.
To reverse land degradation, the FAO is working on the ground in multiple countries in the Sahel region. One program trains villagers on how to prepare farmland and how to choose, collect and sow seeds. According to Berrahmouni, the FAO is also implementing traditional techniques such as planting trees and crops together. This helps the land regain its fertility and reduce the chance of drought. To combat desertification, the African Union began the Great Green Wall project in 2007. The goal of the project is to create a plant barrier along the Sahel that is 8,000 km long and 15 km wide.
Violence is affecting more people than ever recently in the Sahel. This could lead to an "unprecedented" humanitarian crisis, according to the U.N. The area where Mali, Burkina Faso and Niger meet is considered the Sahel's epicenter of violent activity where jihadists have "stoked inter-communal fighting." More than 1,200 civilians have been targeted and killed here in 2019. To defend the region against violence, the U.N. and France have deployed thousands of troops while the U.S. and EU have "funded joint military operations by five Sahel countries."
Due to violence and desertification, displacement is occurring at alarming rates. About 4.2 million people are displaced across the Sahel." This displacement is straining communities that are already scarce with resources and worsening the food insecurity crisis.
Recently, the Sahel region has been experiencing rapid population growth. Though fertility rates are decreasing, the average number of children per woman is more than five. Predictions say the population in Nigeria will be 733 million by 2100. Naturally, this will come with an increase in poverty in Africa's Sahel region. Every minute, the number of Nigerians living in poverty increases by six.
While the Sahel has seen its struggles with healthcare, education, food insecurity, land degradation and violent conflict, many believe the future is bright. The World Bank says many of the region's natural resources remain untapped. The U.N. says the Sahel can potentially be "one of the richest regions in the world with abundant human, cultural and natural resources." These 10 facts about poverty in Africa's Sahel region reveal why, despite desperate conditions, progress could be on the horizon.
– Adam Bentz
Photo: Flickr
https://borgenproject.org/wp-content/uploads/logo.jpg
0
0
Kim Thelwell
https://borgenproject.org/wp-content/uploads/logo.jpg
Kim Thelwell
2019-12-11 07:30:50
2019-12-10 20:30:06
10 Facts About Poverty in Africa's Sahel Region