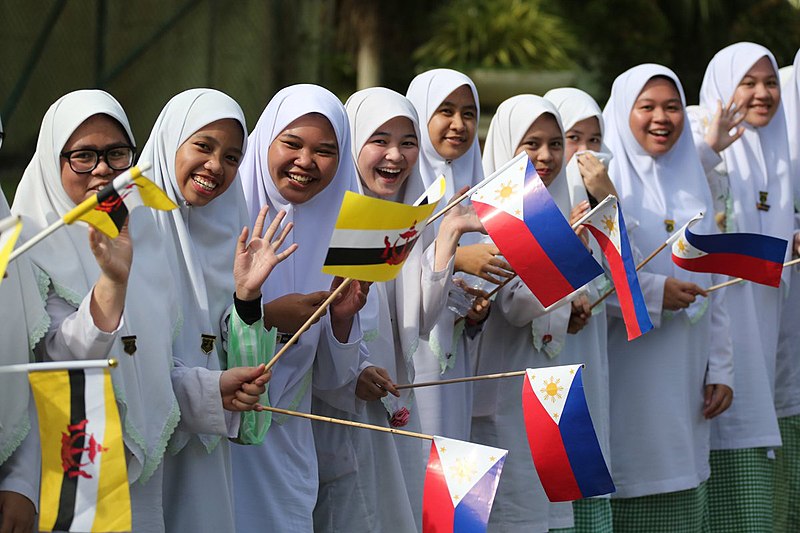 Brunei Darussalam is a small, Southeast Asian country nestled in the Indonesian Archipelago. Currently, the average life expectancy is about 76 years, which is roughly four years higher than the U.N.'s estimated global average of about 72.6 years. While certain factors like an individual's personal habits and existing health conditions can factor into life expectancy, socioeconomic status drives this number on a larger level. With this in mind, here are 10 facts about life expectancy in Brunei Darussalam.
10 Facts About Life Expectancy in Brunei Darussalam
The life expectancy in Brunei Darussalam has been steadily increasing. Since the 1950s, life expectancy was a mere 50 years old, whereas it is now 75.93 years. Women on average tend to live to 77 years old, while men live to be about 74.
The infant mortality rate is worsening. As of 2018, there were about 9.8 deaths in infants for every 1,000 live births before they reached 1 year old. This number has been creeping up, since it was 7.7 per 1,000 in 2005, due to the high amount of babies being born underweight and the persistence of deficient red blood cells in women and young children.
According to the U.N.'s Human Development Report, Brunei Darussalam is 'very high in human development.' It ranked Brunei Darussalam 39th among the world's powers – tied with Saudi Arabia. Its Human Development Index ranking went up one from 2016, when it ranked 40, still falling within the 'very high' ranking in human development. Life expectancy is a component that the U.N. uses to measure a nation's development index.
The population has been increasing since 1955. While the rate of this increase is lessening, the percentage of the population that has urbanized has been increasing, with the urbanization percentage rising to 79.5 percent from its 34.6 percent in 1955. Urbanization largely occurs with an increased life expectancy, more employment opportunities and physical development within a nation.
Most of the population over the age of 15 has employment. More men have employment than women at 70.6 percent, with the percentage of employed women sitting at 51.5 percent. This is an increase from 1991 when only 44.5 percent of women had work. Studies show that those in the labor force tend to live longer than those who are not.
Coronary heart disease is the leading cause of death. As of 2007 and holding true to 2017, coronary heart disease remains the leading cause of death in Brunei, with it also being the leading cause of premature deaths.  In a study that determined the leading cause of death and disability combined, coronary heart disease ranked second.
The rate of adult literacy in Brunei is 95.3 percent. In 2009, Brunei launched a new education program, which would give the populace a free six years of primary school and four or five years of secondary school, with the option for the pursuit of higher education or vocational school available. Literacy and life expectancy link together through socioeconomic factors, with those who are literate likely living in more favorable socioeconomic circumstances, which ultimately leads to a higher life expectancy.
Brunei has an immunization coverage of 97.8 percent. This exceeds The World Health Organization's target, which is 95 percent. Immunization is a major contributor to the increased global average life expectancy, as it protects people from diseases that were often fatal prior to vaccines.
Brunei boasts good air quality. According to a real-time map index, the various checkpoints throughout Brunei (Kuala Belait, Pekan Tutong, Brunei Muara and Temburong) have consistently been reporting satisfactory air quality that poses little to no threat, the healthiest setting on the scale. This is comparable to the surrounding checkpoints in Malaysia, which indicate that people who are particularly sensitive to air pollution might be at risk.
Brunei has a reliable infrastructure. Brunei's population pays no income or sales taxes. Those in Brunei also enjoy low crime rates, free public schooling up through secondary education, free health care and subsidized housing, all of which contribute to a higher life expectancy.
The overall life expectancy in Brunei Darussalam, as well as components that contribute to a higher life expectancy, are doing well within the standards of the developed world. These 10 facts about life expectancy in Brunei Darussalam provide more information on several issues in the country.
– Catherine Lin
Photo: Wikimedia Commons
https://borgenproject.org/wp-content/uploads/logo.jpg
0
0
Lynsey Alexander
https://borgenproject.org/wp-content/uploads/logo.jpg
Lynsey Alexander
2020-03-24 01:30:33
2020-03-19 08:11:33
10 Facts about Life Expectancy in Brunei Darussalam