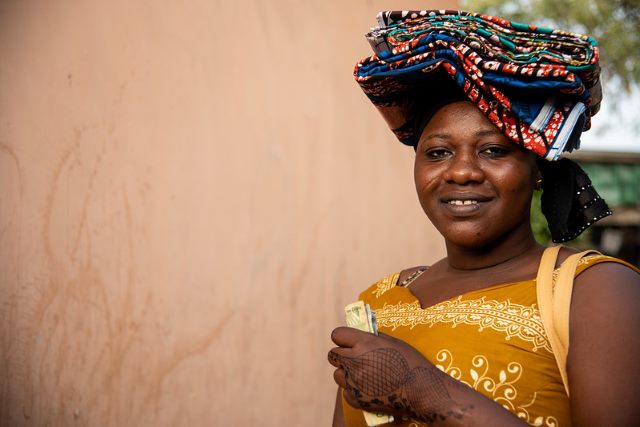 In many developing countries, corruption poses a major impediment to social development, economic expansion and effective governance. Corruption in these nations can occur in several ways, including bribery, embezzlement, nepotism and fraud. Weak legal systems, bad governance, a lack of transparency and poverty stand as some of the key factors that contribute to corruption in developing nations. According to the United Nations, corruption costs the world more than $2.6 trillion annually, which further undermines efforts to reduce poverty.
One of the consequences of corruption is that it can divert resources away from important social initiatives, such as health care and education programs. Moreover, corruption can prevent foreign investment and restrict a nation's access to international assistance and support.
Addressing Corruption
The United Nations Office on Drugs (UNODC) says addressing corruption in developing countries requires a comprehensive approach that includes strengthening legal and institutional frameworks, promoting transparency and accountability and encouraging citizen participation. Governments can accomplish this by taking steps to strengthen anti-corruption legislation and regulations, increasing accountability in the public sector and giving civil society organizations and the media more authority to observe government operations.
International organizations have created anti-corruption conventions and agreements that encourage countries to combat corruption. For example, the Extractive Industries Transparency Initiative (EITI) seeks to address the key governance issues and provide transparency in the extractive sectors such as oil, gas and mineral resources.
Continued Struggles With Corruption
According to Transparency International's 2022 Corruption Perceptions Index (CPI), which measures perceptions of corruption in the public sector of 180 countries and territories, many developing nations continue to struggle with corruption. The CPI uses a scale of zero (extremely corrupt) to 100 (extremely clean) to measure this.
"The global average remains unchanged for over a decade at just 43 out of 100" on the CPI scale. Furthermore, 26 nations now have the lowest scores ever noted and more than 66% of nations have received ratings below 50. Across the world, 155 nations have barely progressed in reducing corruption or have seen a deterioration since 2012 despite sustained efforts. The 2022 CPI, therefore, shows that most countries are failing to reduce corruption.
Efforts to Fight Corruption
Civil society organizations and the media play an important role in exposing corruption and holding government officials accountable. Many countries have worked to strengthen civil society and media engagement in anti-corruption efforts.
International aid and support can help countries build the capacity to address corruption by providing technical assistance, training and financial support.
There are many non-governmental organizations (NGOs) that are actively working to combat corruption in developing nations:
Transparency International: Transparency International is a non-governmental organization that focuses on combating corruption and promoting transparency in government and business internationally. It began its journey in 1993 with a Secretariat in Berlin, Germany. The organization works to raise awareness about the negative effects of corruption on society, promote accountability and integrity and advocate for reform and policies that will promote transparency and good governance.
The Accountability Lab: The Accountability Lab focuses on building networks of change-makers who work to promote accountability and good governance in their communities. The organization provides training, mentoring and resources to these individuals to help them develop their skills and implement such projects effectively.
The International Center for Not-for-Profit Law (ICNL): The ICNL supports governments and civil society organizations to promote good governance, enhance transparency and establish legal frameworks. It provides legal advice and technical support. The ICNL supports the development and implementation of laws and policies that would enable civil society to thrive.
Prioritizing Anti-Corruption Efforts
Corruption remains a significant challenge in many developing countries and is a major obstacle to economic growth, social development and good governance. It continues to undermine public trust in government institutions while perpetuating poverty and inequality. Considering the links between poverty and corruption, anti-corruption initiatives designed to address issues of economic growth, income inequality, governance capacity, government services in health care and education and public trust in government are likely to reduce corruption along with poverty.
– Lauryn Defreitas
Photo: Flickr
https://borgenproject.org/wp-content/uploads/logo.jpg
0
0
Jennifer Philipp
https://borgenproject.org/wp-content/uploads/logo.jpg
Jennifer Philipp
2023-04-04 07:30:38
2023-04-03 04:55:17
How Corruption in Developing Countries Impacts Poverty