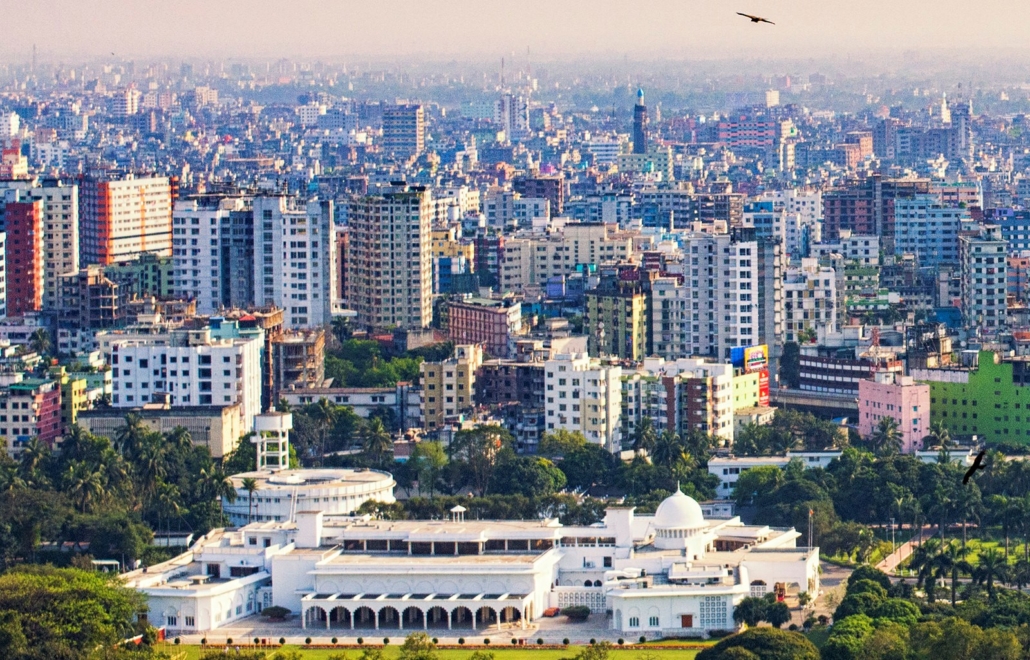 Increased global integration has happened in Bangladesh as a result of domestic policy changes and the ability to take advantage of emerging opportunities in the international market. The increasing openness of the country's economy reflects this. With the trend of Bangladesh devoting foreign aid towards project aid, foreign assistance has been playing a key role in increasing trade in Bangladesh.
Aid for Trade in Bangladesh by the World Trade Organization
Trade liberalization is not enough as many developing countries are still unable to take full advantage of it due to a lack of proper infrastructure and the relation between aid and trade flows. As a result, the concept of Aid for Trade (AfT) emerged in 2005 as an effort to assist developing countries to overcome supply-side constraints and improve trade capacity. This initiative also included economic infrastructure and productive capacity-building.
Aid for Trade in Bangladesh has helped strengthen its trade-related supply-side capacities through technical and financial support from various bilateral and multilateral development partners. Bangladesh had received a significant amount of trade-related assistance even before the institutionalization of AfT in 2005.
Over the years, AfT disbursements in Bangladesh have increased from $376.2 million in 2006-2008 to $910.1 million in 2015. As of 2015, the top AfT disbursement donors were Japan with $359.5 million, IDA with $292.4 million, AsDB Special Funds with $88.8 million, the United States with $50.6 million and Korea with $35.2 million. Most of these disbursements went to energy generation and supply, followed by transportation and storage, and agriculture, forestry and fishing.
By 2015, exports of goods increased by 183 percent and commercial services increased by 81 percent. Import of goods increased by 164 percent and commercial services increased by 220 percent, reflecting the increase in trade in Bangladesh.
Bangladesh Regional Connectivity Project 1 by World Bank
On December 7, 2017, the World Bank signed a $150 million agreement with Bangladesh to improve trade-related infrastructure, systems and procedures so that Bangladesh could increase trade regionally with India, Bhutan and Nepal.
The Bangladesh Regional Connectivity Project 1 will develop and improve four land ports – Bhomra, Sheola, Ramgarh and Benapole, which are key ports for regional trade, especially with India. The modernization of these ports will not only increase trade in Bangladesh and its freight volumes but also lessen truck clearance times at border posts. For instance, the expectation is that clearance time will decrease by 83 percent in the Bhomra port.
According to Qimiao Fan, World Bank Country Director for Bangladesh, Bhutan and Nepal, "By addressing the key barriers to trade, especially transport and clearance delays, Bangladesh can become more competitive regionally and globally, and reach more emerging and dynamic markets with diversified product mix, including higher-value garments."
The project will also develop a National Single Window, a single electronic gateway, through which traders can submit all import, export and transit information needed by the Customs and other regulatory organizations. Not only will it reduce transaction time and costs but also increase transparency in international trade procedures.
The project will also initiate skills development programs to include more women in formal trade networks and global value chains, while also developing the necessary infrastructure, logistics and transport services for women.
Trade Finance Program (TFP) by Asian Development Bank
ADB's TFP provides guarantees and loans to banks in order to support trade and fill the gaps in trade financing. The program works with over 200 banks to provide financial support to companies so they can actively participate in exports and imports in the challenging markets of Asia. The program supports transactions of commodities and capital goods to medical supplies and consumer goods.
This program has been working with Bangladesh since 2004 and has been involved with 13 local partner banks. It has conducted around 1,983 transactions in total, supporting trade in Bangladesh worth $3.1 billion and benefiting 966 small and medium-sized enterprises in various sectors ranging from food and agricultural goods to commodities and industrial machinery, capital goods and more.
Dutch-Bangla Bank Ltd. (DBBL) in Bangladesh partnered with the bank of TFP in 2009 and signed an agreement on February 22, 2018, to receive $10 million in loans annually from the program to support and increase trade in Bangladesh.
Multilateral and bilateral trade preferences towards Least Developed Countries have played an important role in increasing trade in Bangladesh, specifically the growth of exports, and as a result, the contribution of export-oriented sectors towards the country's GDP, employment and investment. With diversified programs from development partners, the expectation is that the quality, volume and transparency of trade will increase for Bangladesh.
– Farihah Tasneem
Photo: Flickr
https://borgenproject.org/wp-content/uploads/logo.jpg
0
0
Kim Thelwell
https://borgenproject.org/wp-content/uploads/logo.jpg
Kim Thelwell
2019-07-16 08:29:50
2019-12-16 15:18:34
Foreign Assistance Increasing Trade in Bangladesh